Kevin Durant Assisting Pastor Carl Lentz?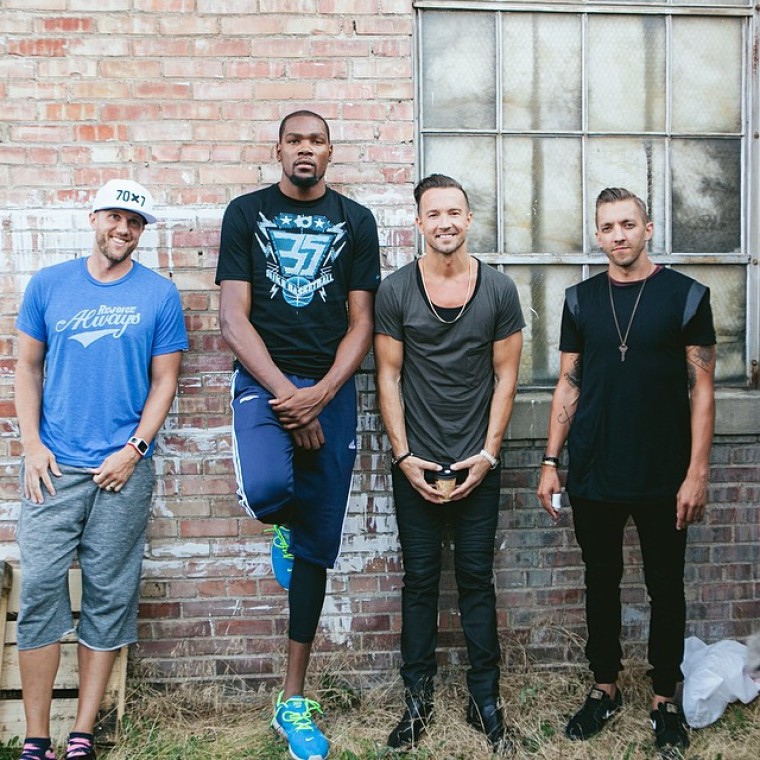 Kevin Durant may be spending time away from the NBA off season as an assistant to popular Hillsong New York City Pastor Carl Lentz.
Durant, the 25-year-old Oklahoma City Thunder forward, has publicly shared his love for Jesus Christ on numerous occasions and was baptized at Hillsong Church in New York City last year. Although it may not have been in an official capacity, the pastor took to Instagram to share images of he and Durant who recently took a trip to Montana.
There, the pair visited the Fresh Life Church in Kalispell, Mont. led by Pastor Levi Lusko and were also accompanied by professional basketball trainer Adam Harrington. Lentz shared a photograph of the foursome spending time with one another.
"It was truly a blessing to spend a few days in MONTANA with @levilusko and his AMAZING CHURCH! Levi has always inspired me to remember that we can't always choose what happens TO US, but we can always control what comes THROUGH US..," Lentz captioned the photograph. "He is a world class leader! (Kevin Durant) (Adam Harrington) solid road assistants/interns..#overqualified #shotsfired #literally."
Durant also posted an image of the group standing next to a helicopter with the caption, "ridin with my homies cuz my homies understand me." (SIC)
Durant may play basketball in Oklahoma City, but the basketball star revealed why he wanted Hillsong Church pastor Lentz to guide him spiritually. Durant admitted that he was drawn to Lentz because of the way he treated people and liked the fact that the pastor was unfazed by his celebrity.
"I thought you were weird first of all," Durant said while visiting Hillsong and speaking at the service last year. "Where I come from pastors are always in nice suits but you just dress like me. I really appreciate it…"
Durant's mother, Wanda Pratt seems to approve of Durant's pastor.
"We don't live in the same place. So he introduced me to [Lentz] and that's the way he wants to follow his faith," Pratt told blogger Necole B----- last year. "If Jesus is there then I'm in!"