'Killing Jesus' Creators on Why They Chose Not to Film in Israel
'Killing Jesus' Creators on Why They Chose Not to Film in Israel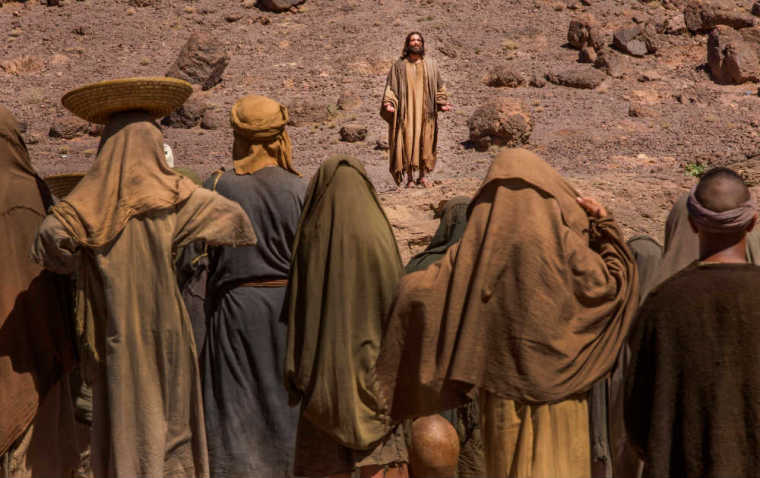 "Killing Jesus," a National Geographic channel miniseries based on the life and death of Jesus Christ that will debut on Sunday, chose to do most of its filming in Morocco rather than the expected location shoot in Israel.
"We wanted to create a believable Palestine of 2000 years ago," said director Chris Menaul to The Christian Post at a New York City special premiere event on March 23 . "What Morocco gave us was these amazing locations and faces. We used one village which had been a Jewish village up until 1974 when all the Jews got out at the time Yom Kippur was because they thought Africa wasn't the place to be anymore."
"It's still there and it was built hundreds of years ago exactly in the style of the villages that Christ lived in with mud bricks and courtyards, and very few people have moved into it."
Menaul also explained that shooting in the actual Bethlehem might have been too expensive . Also heavy tourism and the changing of the landscape over the years may have changed Bethlehem so it did not have the authentic 1st century feel.
Teri Weinberg, one of the series executive producers, also talked about the advantages of shooting the "Killing Jesus" in Morocco.
"We actually used some of the sets that Ridley Scott, who is one of the executive producers, had already used for 'Exodus: Gods and Kings' in Ouarzazate, [Morrocco]," said Weinberg to CP. "It's very production friendly. So because of our budget we were able to capitalize on sets that were left standing for us."
Actress Emmanuelle Chriqui, who plays Herodian in "Killing Jesus," discussed the beauty of Morocco, including cities such as Marrakesh, which she had a chance to visit while filming.
"It's like a feast for your senses and like sometimes overload. It's a lot and it's that that makes it so appealing and unappealing at the same time," said Chriqui to CP. "It's crazy and exhilarating and colorful and the people are so nice, but there's also this feeling that you've literally stepped [back] in time."