Lebanese Actor Portraying Christ in National Geographic's 'Killing Jesus' Says Taking on Role Is 'Like a Dream Come True'
Haaz Sleiman, the actor playing the title character in National Geographic's upcoming "Killing Jesus" drama, has said that it was a "dream come true" to portray a figure whose teachings have so strongly affected his life.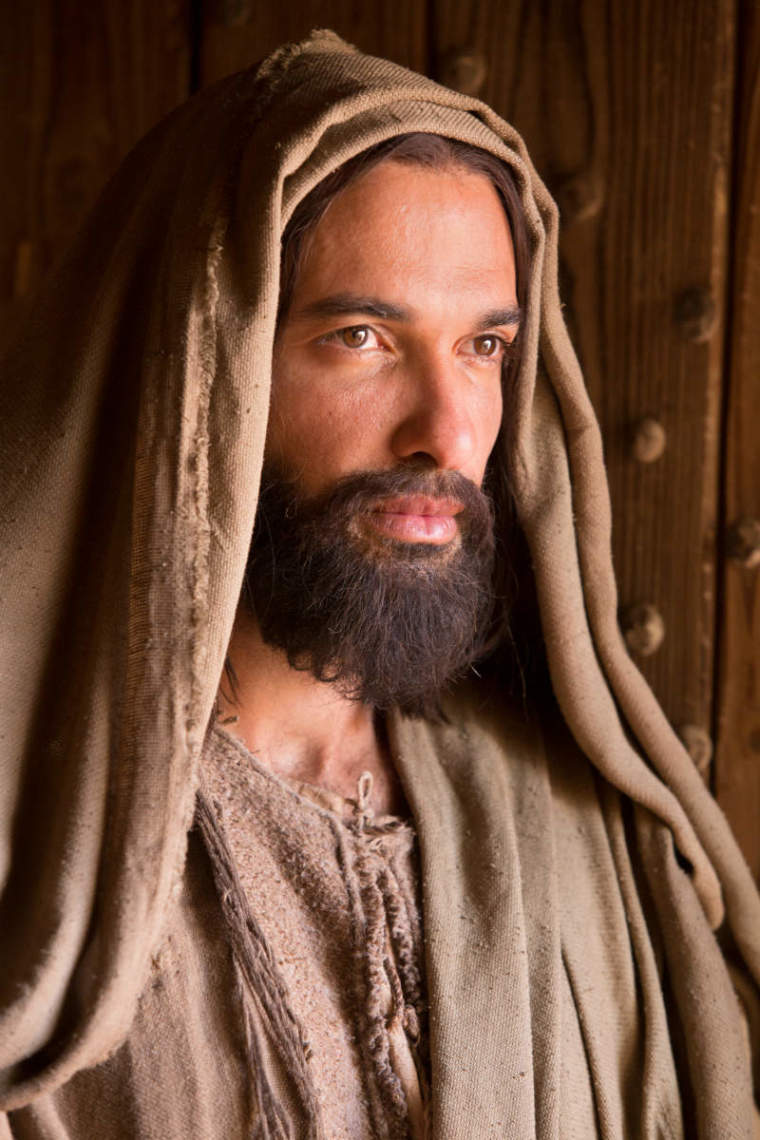 Sleiman, known for his 2007 role in "The Visitor," stated in a previously recorded on-set interview shared exclusively with The Christian Post that before being cast to play Jesus, he had been "going through a lot" in his life.
"And I used a lot of Jesus' teachings, you know, to apply it in my life. So when this part came, it was sort of magical to me that I would be doing this and everything that he taught, I believed in," Sleiman said.
Sleiman, raised as a Muslim, has previously emphasized that in Islam, Jesus is a revered (though not deified) figure and that he takes many of his teachings to heart.
"Jesus was a teacher, in a way," the actor said. "I mean, essentially, Jesus was a teacher. He was teaching people. He was helping them see themselves for what they were. He was helping them see their power, their strength, their beauty, what they're capable of."
In an effort to portray a compassionate and empowering Jesus, Sleiman said he took intentional care with how he interacted with outcasts that flocked to the first century teacher, who more than 2.2 billion Christians today worship as the Son of God and savior.
"I did the scene with healing the kid that was possessed by a demon, and looking at that child a certain way, not looking at him as a weak person. Or people with leprosy, not looking at them as weak. Or people who are poor, not looking at them as weak. But rather, all of them equal, to me, to everybody else and that they're strong," Sleiman explained.
"It's a wonderful thing that I get to do this everyday that I come to set," he added. "It's what I do in my life anyways. I try to do that in my life. In fact, now I can do that in my life and at work. It's like a dream come true."
Sleiman, who earned a Independent Spirit Award nomination for "The Visitor," has had recurring roles in television series like "Covert Affairs," "Nurse Jackie" and "24."
"Killing Jesus," based on the best-selling book of the same name by Bill O'Reilly and Martin Dugard, takes an intimate look at how a first century Galilean Jew living under Roman occupation finds himself betrayed by one of his own disciples, arrested, and crucified as an enemy of the state.
The production also stars: Kelsey Grammer ("Partners," "Boss") as King Herod the Great, Stephen Moyer ("True Blood") as Pontius Pilate, Rufus Sewell ("Hercules") as Caiaphas, John Rhys Davies ("Indiana Jones") as Annas, and several other notable actors.
"Killing Jesus" was filmed in Morocco and premieres Palm Sunday, March 29 at 8 p.m. ET on National Geographic Channel in the U.S. The three-hour program will air in 171 countries in 45 languages and also in Spanish on Nat Geo Mundo.
"Killing Jesus" is produced by Scott Free Productions. Scott Free, Ridley Scott, David W. Zucker and Mary Lisio are executive producers along with O'Reilly and Teri Weinberg. For National Geographic Channel, executive producers are Charlie Parsons and Heather Moran. Tim Pastore is NGC president of original programming and production.
Learn more about "Killing Jesus" at the interactive website: http://killingjesus.nationalgeographic.com.