If, as Rick Warren and others have suggested, religious liberty is becoming the major civil rights issue of our time, will Kim Davis be the Rosa Parks of the movement?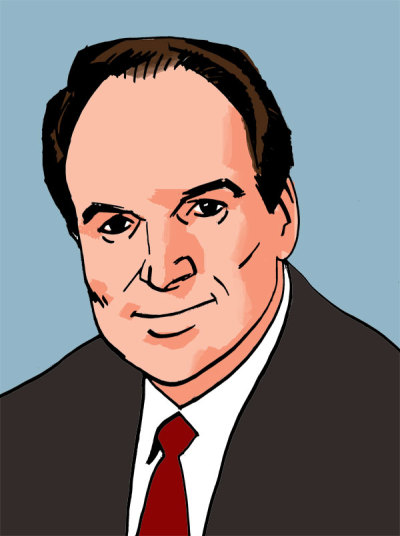 Rosa Parks ignited the civil rights crusade against racial discrimination when, on December 1, 1955, she refused to move to the back section of a bus in Montgomery, Alabama, in defiance of a city code stipulating where black people could sit.
Will Rowan County Kentucky clerk Kim Davis' refusal to issue same-sex marriage licenses because of her biblical beliefs, and subsequent incarceration, make her the rallying point for an energized civil rights movement focusing on religious freedom?
That is yet to be seen. No one could have predicted the actions by Rosa Parks on that day in 1955 would ignite the battle against racial discrimination in America.
Actually, when she had initially boarded, Parks sat compliantly behind the sign bearing the word, "Colored." However, the white section filled up, and the bus driver—who had harassed Parks years before — moved the "Colored" sign back, placing Parks in the "Whites Only" seats. The driver demanded that she move back also. Parks refused, and the rest, as they say, is history.
Parks was arrested. The Montgomery Bus Boycott expanded to other areas. One of those persons impacted by the episode was a new pastor in town, Dr. Martin Luther King, who became the leader of the civil rights movement that changed the nation, and paid with his life.
On December 1, 1955, Rosa Parks had three choices. First, she could have complied with the city code, and moved to the rear of the bus. Second, she could have gotten off the bus and refused to re-board, as she did in 1943. On that occasion, the same driver demanded that, after paying her fare at the front, she exit, and walk outside to the rear entrance. Third, in 1955, Rosa Parks could have refused to budge because of her convictions. That is what she did.
Kim Davis had the same three choices. She could have complied with the Supreme Court ruling on same-sex marriage, which had been affirmed by Kentucky governor Steve Beshear, and issued the licenses to homosexual couples. Or, Davis could have gotten "off the bus" by resigning her county clerk position. Third, she could have followed the example of Rosa Parks, and refuse to budge. Which is what Davis did.
In Rosa Parks' day there were people who argued that since she was a Christian she should have complied with Romans 13. The same arguments will be made regarding Kim Davis.
Romans 13 says that "every soul" should "be subject to the governing authorities" because they are "appointed by God." Rosa Parks believed devoutly in the Bible containing that passage. She wrote in her book, "Quiet Strength," that, as a child, daily before supper and prior to going to Sunday services her grandmother read the Bible to her, and her grandfather prayed. "Prayer and the Bible became a part of my everyday thoughts and beliefs," she said. "I learned to put my trust in God and to seek Him as my strength."
Davis is a relatively new Christian with apparently a past marked by lapses that would not necessarily comport with Scripture. It's time to ask who might be willing to throw the first stone at her. Not many takers, because none of us could claim that we lived a perfect life prior to coming to Christ, nor even afterward, which is why we need grace.
But after Davis was converted, she began to read the Bible more seriously. There she found the teachings about homosexuality that prompted her decision regarding same-sex marriage.
If Rosa Parks and Kim Davis both took the Scriptures seriously, how could they refuse to "be subject to the governing authorities"? The answer is found in a close look at the rest of Romans 13:1-7. Those legitimate civil powers are not to be "a terror to good works, but to evil (by the Bible's standards)." They are to praise and encourage those who do good (by the Bible's standards). Civil magistrates are to protect the innocent, and enforce justice.
When a civil jurisdiction actually becomes a "terror" to those who seek to do good, encourages wrongdoing, fails to protect the innocent, and does not enforce just laws against those who break them, then the civil regime has severed itself from accountability to God's transcendent revealed principles, and thereby has lost its authority. It begins functioning out of raw power it seizes and arrogates to itself.
This is the stuff of all tyranny.
This is the ground for civil disobedience and replacement of a regime. Jim Crow laws were unjust, encouraged the evil of discrimination, preserved the wicked institution of segregation, and arrested good people like Rosa Parks. The administrations that established and enforced such ungodly, unbiblical laws had to go.
Many believe the Supreme Court last June seized raw power to redefine marriage rather than acting under constitutional authority. Abraham Lincoln noted in his first inaugural speech that the infamous Supreme Court decision regarding Dred Scott, while being the law in that particular case, was not necessarily the law of the land.
Every serious biblical Christian will have to consider what to do now — whether a baker being asked to provide a wedding cake for a same-sex marriage against her conscience, a county clerk faced with issuing a marriage license to a homosexual couple, or a pastor being requested to perform a wedding between two women or two men.
Committed Christians who make choices other than that made by Kim Davis, and who even disagree with her actions, should not be condemned. Their views should be carefully considered and respected. Whatever the case, Davis' brothers and sisters in Christ should hold her up in prayer. "If one member (of the body of Christ) suffers, all the members suffer with it," says 1 Corinthians 12:26.
Had Rosa Parks complied with the Montgomery city ordinance and the bus driver's demand on December 1, 1955, or had she gotten off the bus, there would not have been the spark that set a movement aflame.
Will Kim Davis' refusal to comply or resign as county clerk fuel a drive for religious freedom?
Time will tell.
Wallace Henley, a former Birmingham News staff writer, was an aide in the Nixon White House, and congressional chief of staff. He is a teaching pastor at Second Baptist Church, Houston, Texas. He is a regular contributor to The Christian Post.