Kim Davis, Dead Brothel Owner, Young Socialist, Minority Firsts: 4 Interesting Election Outcomes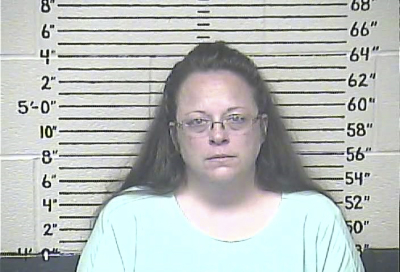 Defeat of Kim Davis
The 53-year-old Kim Davis, the county clerk for Rowan County in northeastern Kentucky, was jailed for nearly a week in 2015 after she refused to allow her office to give out marriage licenses because she objected to the fact that her name and title would be on marriage licenses approving same-sex marriages.
After the Supreme Court ruled earlier that year to make gay marriage a national right and struck down Kentucky's ban on same-sex marriage, Davis felt that it would violate her convictions to have her name and title on documents providing legal recognition to same-sex marriages. So, her office stopped issuing marriage licenses all together.
After receiving much backlash from the LGBT community and national media over the course of the last few years, Davis was finally defeated on Wednesday by a pro-LGBT Democrat named Elwood Caudill Jr. Davis lost her re-election bid by around 600 votes.
Davis was jailed in 2015 because she defied a court order to issue marriage licenses in the wake of the Supreme Court ruling. She was released after her office began issuing licenses.
As a remedy to the situation, Davis requested an exemption that would allow her not to include her name on the marriage licenses. The Kentucky legislature later passed a law to allow county clerk's to remove their names from marriage licenses.
The Associated Press reports that Davis was initially elected to her $80,000-a-year job as a Democrat but switched parties in 2014 because she felt the party "abandoned her."