Kim Davis, Dead Brothel Owner, Young Socialist, Minority Firsts: 4 Interesting Election Outcomes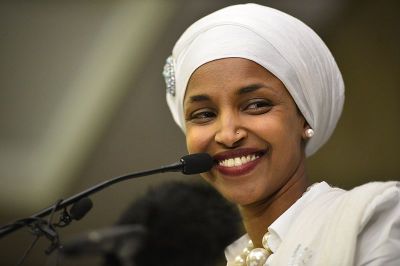 Minority Firsts
In California, Young Kim became the first Korean-American woman to be elected to Congress by beating out Democrat candidate Gil Cisneros to replace retiring Republican Ed Royce, chairman of the House Foreign Affairs Committee, in the state's 39th congressional district.
Kim is a small business owner who got involved in politics 25 years ago when she previously served under Royce as his director of community operations. Kim went on to become the the first Korean-American to serve in the California State Assembly.
California Republican Jay Kim was the only other Korean-American to serve in Congress from 1993 to 1999.
Two women became the first Native American females to be elected to Congress.
In New Mexico, Democrat Deb Haaland defeated Republican Janice Arnold-Jones in the race to replace Democrat Rep. Michelle Lujan Grisham in New Mexico's 1st congressional district. Grisham vacated the seat as she successfully ran in the state's gubernatorial election.
Haaland is a member of the Laguna Pueblo tribe.
Democrat Sharice Davids, a member of the Ho-Chunk Nation and a former mixed martial arts fighter, unseated Republican Rep. Kevin Yoder in Kansas' 3rd congressional district. As a lesbian, Davids also will become the first LGBT woman in Congress.
The 2018 midterms also produced the first Muslim women to be elected to Congress.
Ilhan Omar, a 36-year-old Muslim woman born in Somalia, is not only one of the first Muslim women to be elected to Congress but also the first ex-refugee and first Somali-American to be elected to the federal legislature.
Omar lived part of her childhood in one of the world's largest refugee camps located in Kenya before she fled with her family to the U.S. in 1995.
In 2015, Omar became the first Somali-born person to be elected to a state legislature in the U.S.
Omar beat her Republican challenger for Minnesota's 5th congressional district with over 78 percent of the vote. Minnesota's 5th was represented by Muslim Democrat Keith Ellison, who was elected as the state's next attorney general.
Democrat Rashida Tlaib, the daughter of Palestinian immigrants, joined Omar in becoming the first Muslim women elected to Congress. She ran unopposed in the general election to fill the seat vacated by Democrat Rep. John Conyers in Michigan's Democrat-heavy 13th congressional district.
Colorado elected the nation's first openly gay governor in the United States as 51 percent of Colorado voters picked Democrat Jared Polis over Republican Walker Stapleton.
Polis was previously elected as representative for Colorado's 2nd congressional district. By winning election, Polis also becomes the state's first Jewish governor.