'Kimye' Pastor Rich Wilkerson Jr., Chad Veach Credit Jesus' Relevant Message for Their Platform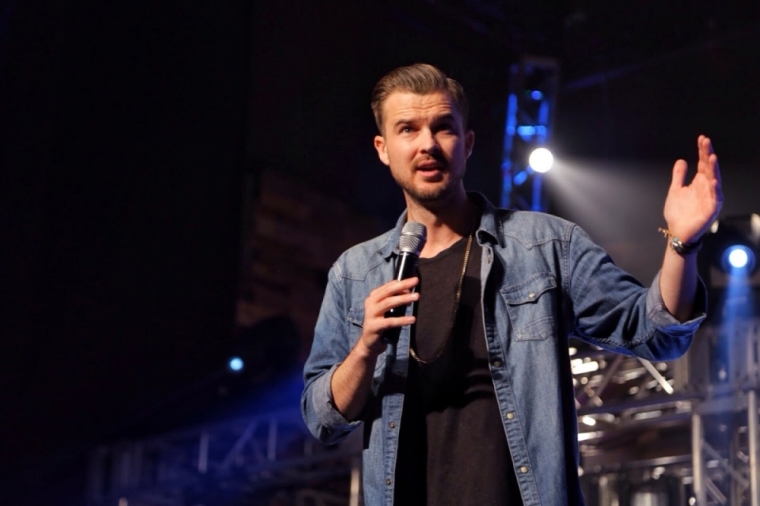 SAN DIEGO – Their names may not immediately ring a bell but a group of 30-something-year-old church leaders are spiritual mentors to some of the biggest names in the entertainment industry.
Two of these pastors of the rich and famous are Rich Wilkerson Jr., who officiated Kim Kardashian and Kanye West's wedding, and Chad Veach, known for his young adult's ministry and whose senior pastor, Judah Smith, mentors Justin Bieber.
While both Wilkerson and Veach do not consider themselves celebrity pastors, their influence has reached music stars and athletes alike. Despite their sphere of influence, both agree that they simply aim to spread God's message while remaining true to who they are.
The Christian Post sat down with Wilkerson and Veach during The Heart Revolution Conference at Cornerstone Church in San Diego last week where both talked about ministry, family, and reaching the unchurched.
Below is an edited transcript of Veach and Wilkerson's interview.
CP: Tell me about your work within your ministries, I hear you're both leading movements in Seattle and Miami.
Veach: My wife Julia and I are a part of The City Church in Seattle and we have a campus right on the University of Washington. The school has 40,000 students and we're right on Greek Row so it's literally a frat house here, another one there, then a sorority house, then a church. We're serving there and we love it.
Wilkerson: Seven years ago, my wife DawnChere and I joined my parent's church, Trinity Church. It's kind of an urban, inner-city church in North Miami where we had a heart to reach 20-somethings so we started a service called "The Rendezvous" on Tuesdays nights. We had 40 people show up the first meeting and earlier this week we had 1,120 people on a Tuesday night. Now we call it "The Vous" for short.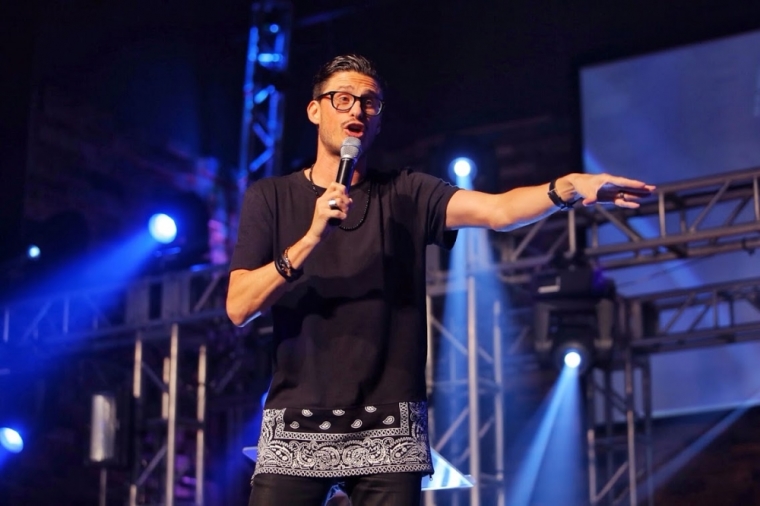 CP: We live in a culture where young adults are becoming less affiliated with church, would you say that is due to society not upholding morals or is that a church problem?
Veach: It's not a national problem, it's global. I think it's a church and church leadership problem but I wouldn't put it on any one person or any one group. We need to do whatever we can to become relevant and deconstruct some of those false notions about what religion is. What resonates with young adults is actually the message of Jesus and maybe that was convoluted or placed in the back burner in the past but I think that's why you're seeing young adults in the droves respond because if people can see a clear picture of Jesus, that undeniable … we obviously have something better than the world can offer.
CP: How important is it for church leaders to be in tune with contemporary culture? Do you think embracing whatever is relevant in society today is a catalyst for reaching young adults?
Wilkerson: I think people get caught up a lot in that but I think that Jesus has always been relevant so anyone that preaches Jesus can have a relevant message. I just think that a lot of our friends happen to be under the age of 30 so I don't think we're trying or be anything other than who we are … I think if you look at the landscape of the world, there are people leading things in China much bigger than anything Chad or I have ever done. There are people in Africa and Korea with churches of up to 200,000 people ... The biggest thing is do you know God, do you have something to say and just doing your best to present that.
CP: You two are among young church leaders who are reaching out to the unchurched, including celebrities. What are you doing differently that attracts these personalities to attend church?
Wilkerson: I was just talking to Chad about that today because I've never prayed the prayer of "Hey Lord, let me reach that person." If you came to our church, you would be underwhelmed, it's not the nicest building and it doesn't have the coolest stuff…we just preach Jesus pretty unashamed. I've come to a place in my life where I really can't change people and I hear preachers sometimes who think they can and sometimes even I think I can but you just can't, only Jesus. Whether it's famous or nameless people, it's been the same anecdote which is, I really can't do this for you but Jesus can and I'm going to do my best to present Him to you.
CP: So then how did you connect with Kim and Kanye?
Wilkerson: It's a whole long convoluted story but a mutual friend of ours brought him to church and we became friends and we'd email and chat, and see each other every other month type of thing. I'd pray with him, talk to him and encourage him. Kim also came to church around the same time so we started a relationship with her family. I've been friends with them for a while but I think the whole wedding stuff kind of brought on a different exposure.
CP: Growing up as pastors' kids, did either of you ever step outside of church then return to stay not because you had to but because you experienced a genuine encounter with God?
Veach: I didn't necessarily leave church per se because I had a foot in, a foot out, I was playing that game. Luckily for me it happened when I was 16 at an event called Promise Keepers and that kind of changed everything for me. But you do hear that often where people will leave…but it's the typical prodigal son story who has an experience and then says,"Wait, what I had back home was way better. I'm going back home and to church." I had sown some wild oats but nothing too crazy. Now, Rich, I won't speak for him but he's a whole other story!
CP: Chad, during your message, you mentioned that your 2-year-old daughter Georgia was going to have surgery soon, how is she doing?
Veach:  She got a feeding tube about three months ago and that was hopefully going to fix a lot of problems she was having, but her seizure activity is way down which is a huge miracle and huge answer to prayer.
CP: I've also noticed on social media that many people have gotten a tattoo with the letter "G" in her honor. What's that about?
Veach: A friend from New York came up with the idea. I had just finished preaching at Hillsong NYC and he said "let's get up tomorrow, get some pancakes and get tattoos." He designed it for Georgia and said every time we look at it, we'll pray for her and then it just kind of took off. Last week, I got two texts from people who got "G tats," bless their hearts. I don't know what the count is at but it's a lot of people. It's a pretty humbling thing when someone marks their body for your daughter. We've seen people from actress Ashley Benson to Kevin Durant, MVP of the NBA get "G tats." It's an unbelievable act of kindness.