Kong Hee, City Harvest Church Members Deny Using Sham Investments to Hide Fraud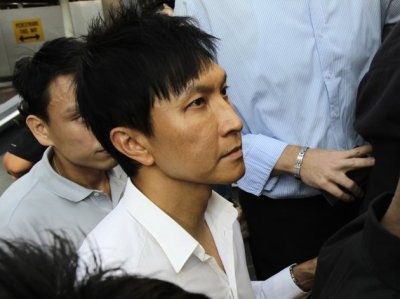 Prosecutors in Singapore have alleged that City Harvest Church founder and pastor Kong Hee and five other associates used dubious investments made to questionable companies to embezzle S$50.6 million ($41 million) from a church building fund to finance the pop music career of Kong's wife, Sun Ho.
In the fifth day of hearings on Wednesday, defense lawyers attempted to counter those claims by providing testimony that one of the alleged fake companies, Xtron Productions, was an independent business,financially successful and not under the control of City Harvest Church, according to The Straits Times.
The company's director, Koh Siow Ngea, who previously served on the City Harvest Church board and is a member of the congregation, testified in court Wednesday that Xtron Productions drew in tens of millions of dollars annually through assisting several clients. He also claimed that the church was in no way as involved in decision-making as prosecutors allege.
However, Koh testified the opposite in Tuesday's court proceedings and said he was unaware "of several of the goings-on in the company," The Straits Times reports. It was also revealed in court Tuesday that Koh was appointed director of Xtron Productions by City Harvest Church board member and pastor Tan Ye Peng, who is among the accused, according to Channel News Asia.
Kong Hee, John Lam, Chew Eng Han (Koh's brother-in-law), Tan Ye Peng and Serina Wee, all previously active board members of City Harvest Church, are accused of taking S$24 million donated to the popular Singaporean megachurch and purchasing bonds through Xtron Productions and PT the First National Glassware (Firna Glass), purchases categorized by the prosecution as "sham bond investments." It has also been alleged that Chew, Tan, Wee and Sharon Tan took another S$26 million from the church building fund to "cover up" the initial amount, Channel Asia News reports. All of these exchanges of funds, said to occur between 2007-2009, were wrongly used to promote the pop music career of Pastor Kong's wife, Sun Ho, according to the prosecution.
The defense team counters that whatever funds were transferred from City Harvest Church to the companies were for services used to support Ho's Crossover Project, the church's ministry effort to use her secular music to attract non-Christians to the faith.
The Crossover Project was started in 2002 and saw the release of five albums from Ho as well as concerts showcasing her music at the church. The Crossover Project also appeared in the U.S. when Ho moved to Los Angeles, where she released five albums and music videos, one "China Wine" with popular recording artist Wyclef Jean.
City Harvest Church has described the Crossover Project as "an extension of CHC's mandate to build a church without walls—to bring the Gospel to the unchurched across society, and this included the world of entertainment."
Despite suggestions that "the message of faith, hope and love of Jesus Christ" could be "repackaged" through pop music to expose young people to God, Ho's work, the foundation of the Crossover Project, "didn't typically include explicitly Christian messages," according to the Wall Street Journal. However, City Harvest Church credits the Crossover Project with giving it headway for evangelism in otherwise closed-off countries.
Prosecutors in the criminal court case, brought by Singapore's Commission of Charities and the Commercial Affairs Department, have dismissed assertions that Ho's Crossover Project broadened City Harvest Church's evangelism reach, and focused on attempting to prove that the church's official building fund was used to promote Ho's music career.
"What we are dealing with here is building-fund monies, and these monies were raised by CHC, a registered charity, for very specific purposes," Mavis Chionh, a chief prosecutor, has said. She added in court that the "theological legitimacy of using Ms. Ho's music career as a means of evangelism is not an issue."
Ho has not been accused of any wrongdoing, but her husband, Pastor Kong, 48, is facing up to 20 years in prison and fines if found guilty of conspiracy to commit criminal breach of trust. He, along with the other defendants, have pleaded not guilty.
"Sun and I thank all of you for your support and encouragement, and we hope that you will continue to keep us and CHC in your thoughts and prayers," Kong said in a statement to the City Harvest Church community last week.
City Harvest Church, founded by the couple in 1989 as a nonprofit nondenominational evangelical church, is one of Singapore's largest megachurches and home to about 30,000 members. Congregants have stood by Pastor Kong and the other defendants, with dozens lining up outside the courthouse to show their support.