Kirsten Powers Blasts Obama for His Silence on Christians Thrown Overboard by Muslims for Praying to Jesus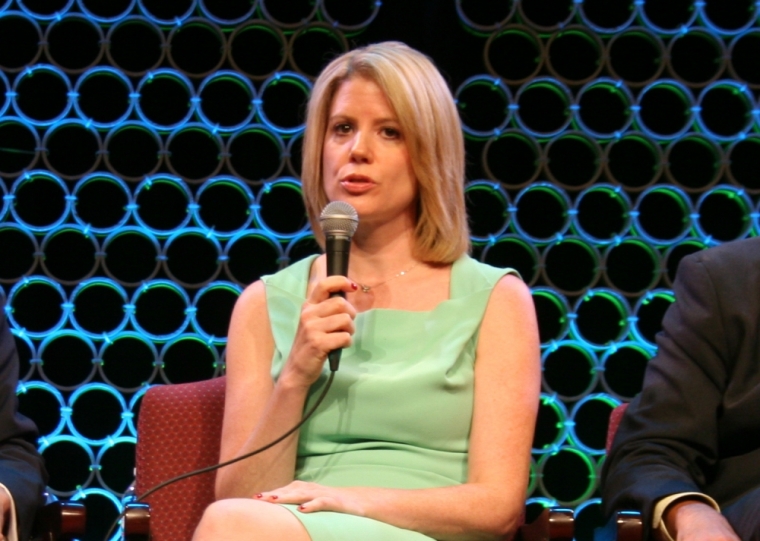 A group of Muslims recently threw a dozen Christians overboard a migrant ship traveling from Libya to Italy for praying to Jesus. When Italian Prime Minister Matteo Renzi dismissed it as a one-off event, President Obama was standing next to him but chose to remain silent. He would have spoken out if the victims were Muslims, writes Fox News' Kirsten Powers in a column.
As Renzi was questioned about the incident at a joint press conference in Washington, D.C., Friday, Obama was "mute on the killings," Powers writes in her column in USA Today.
"The problem is not a problem of (a) clash of religions," Renzi claimed. And the president "failed to interject any sense of outrage or even tepid concern for the targeting of Christians for their faith," she adds.
Then Powers asks a question. "If a Christian mob on a ship bound for Italy threw 12 Muslims to their death for praying to Allah, does anyone think the president would have been so disinterested?"
Powers reminds the readers that when three North Carolina Muslims were gunned down by a virulent atheist in February, Obama rightly spoke out against the horrifying killings. "But he just can't seem to find any passion for the mass persecution of Middle Eastern Christians or the eradication of Christianity from its birthplace."
While Renzi "plunged his head into the sand," Italian authorities charged the Muslim migrants with "multiple aggravated murder motivated by religious hate," Powers adds.
According to Italian police, the migrants boarded a rubber boat on the Libyan coast with 105 passengers aboard last Tuesday. As they were crossing, about 15 Muslims from Ivory Coast, Senegal, Mali and Guinea-Bissau allegedly threatened the Christians from Nigeria and Ghana with being abandoned at sea. This resulted in a fight, and 12 Christians were allegedly thrown overboard to their deaths.
Powers notes that Christians in the Middle East and Northern Africa are facing an unprecedented persecution. But Obama is not speaking out against it, she says.
"Western leaders — including Obama — will be remembered for their near silence as this human rights tragedy unfolded," she writes. "The president's mumblings about the atrocities visited upon Christians (usually extracted after public outcry over his silence) are few and far between. And it will be hard to forget his lecturing of Christians at the National Prayer Breakfast about the centuries-old Crusades while Middle Eastern Christians were at that moment being harassed, driven from their homes, tortured and murdered for their faith."
On Sunday, the Islamic State terror group, also known as ISIS or ISIL, released a 29-minute video showing the massacre of several Ethiopian Christians in the same region in Libya where 21 Egyptian Christians were earlier killed for refusing to convert to Islam.
The White House, this time, condemned the killing of Ethiopian Christians, acknowledging it was religious persecution.
"That these terrorists killed these men solely because of their faith lays bare the terrorists' vicious, senseless brutality," Bernadette Meehan, spokeswoman for the White House National Security Council, was quoted as saying in the media. "This atrocity once again underscores the urgent need for a political resolution to the conflict in Libya to empower a unified Libyan rejection of terrorist groups."
However, the Rev. Franklin Graham told Fox News it is not enough for the White House to acknowledge ISIS' killings as Christian persecution, and that the government needs to take action as well.
Graham went on to say that Obama is responsible for ISIS, saying he pulled troops from Iraq and thereby created a "power vaccum."
"… Let's talk more about the Crusades," Powers concludes, sarcastically.