Wife of American Pastor Saeed Abedini Says Prison Guards in Iran Say He Will Never Go Free Until He Denies Christ
As the United States continues to negotiate with major world powers and Iran aimed at limiting the Middle Eastern nation's nuclear program in exchange for sanctions relief, the wife of American pastor Saeed Abedini says her husband, who has been imprisoned there for more than two and a half years for his faith, is being threatened by guards that he will never be freed unless he renounces Jesus Christ.
"Last week had been quite difficult for Saeed. He has been under a lot of pressure and attack from the hardliners. The guards have also been threatening Saeed that he will never go free and additional charges (and years) will be added to his sentence (which they have done to other Christians and fellow inmates)," said the pastor's wife, Naghmeh Abedini, according to ACLJ.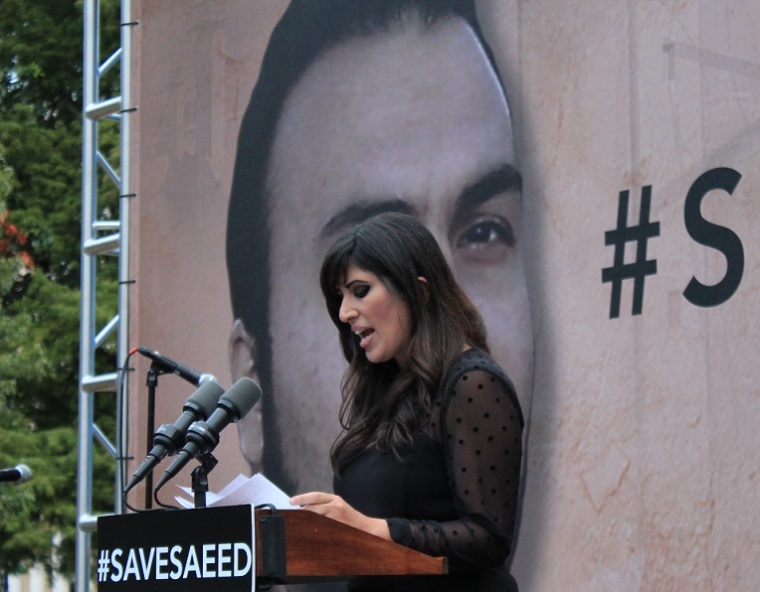 "They continually threaten Saeed that the only key to his freedom is denying Christ and returning to Islam. Saeed refuses to deny Christ and continues to be a light and witness in that dark prison. These threats, coupled with the fact that there have been mass executions during the last week in Rajayee Shahr prison, have really taken their toll on Saeed. He asks for prayer for continued strength," she said.
The U.S. government is expected to be back at the negotiating table with Iran about the pending deal on April 21, and the ACLJ is appealing to U.S. officials to help free the imprisoned pastor.
"Our government must do everything in its power to bring pastor Saeed home. It is absolutely critical that the Obama administration and the State Department continue to demand that our innocent citizens — especially pastor Saeed who is suffering only because of his religious beliefs — be returned home," said the organization. "He suffers from injuries. He is separated from his family. He is persecuted for his faith. He is surrounded by fellow inmates being dragged to the gallows. The thought is unbearable."
Secretary of State John Kerry, who is in Germany for a meeting of Group of Seven foreign ministers, told reporters Wednesday that he was "confident" a deal could be reached with Iran over the next two and a half months.
"Looming large is the challenge of finishing the negotiation with Iran over the course of the next two and a half months," Kerry said. "We are confident about our ability for the president to negotiate an agreement, and to do so with the ability to make the world safer."
According to the pastor's wife, her husband thanks all the people who have be working to support him through his imprisonment.
"He wanted to thank you all for your continued prayers. Knowing that he is not forgotten and believers around the world continue to remember him in prayer and advocate for him has encouraged him to continue in this difficult journey and to hold on to hope," she said.