LA Homeless Children Treated to Snowy Christmas in July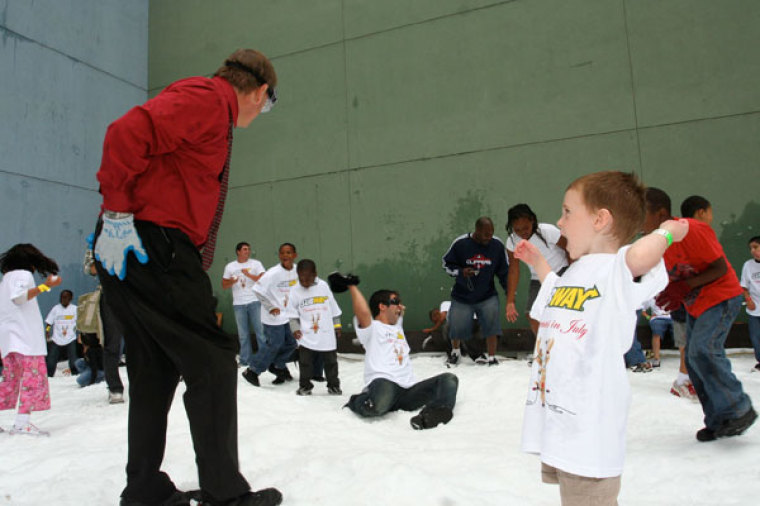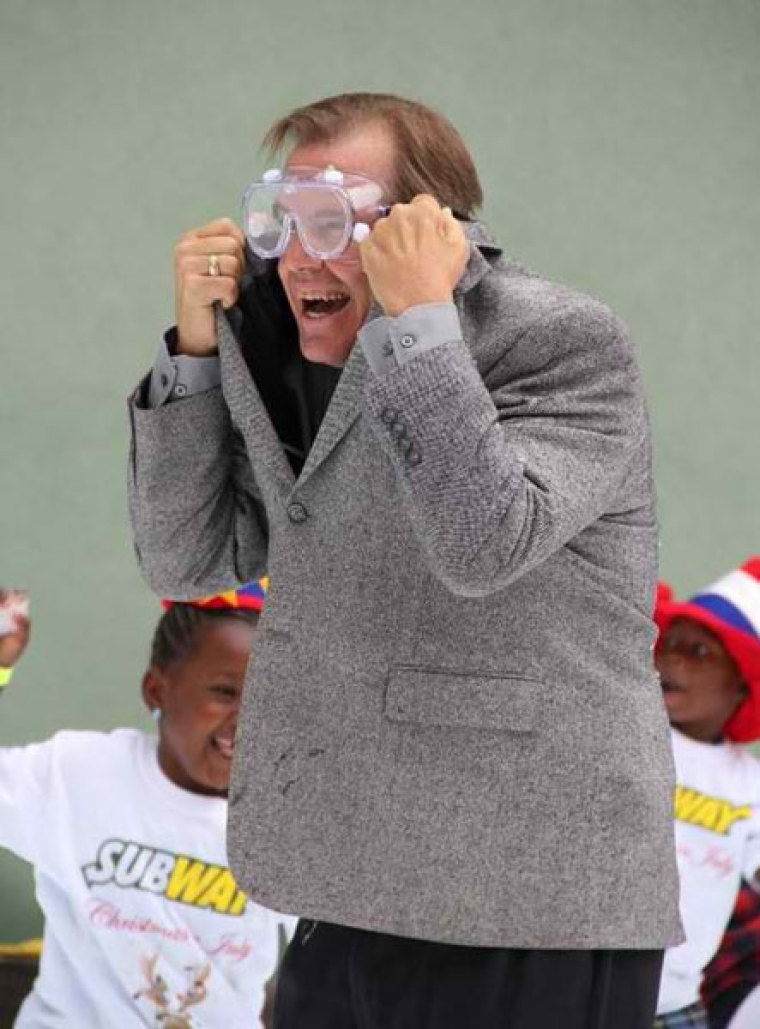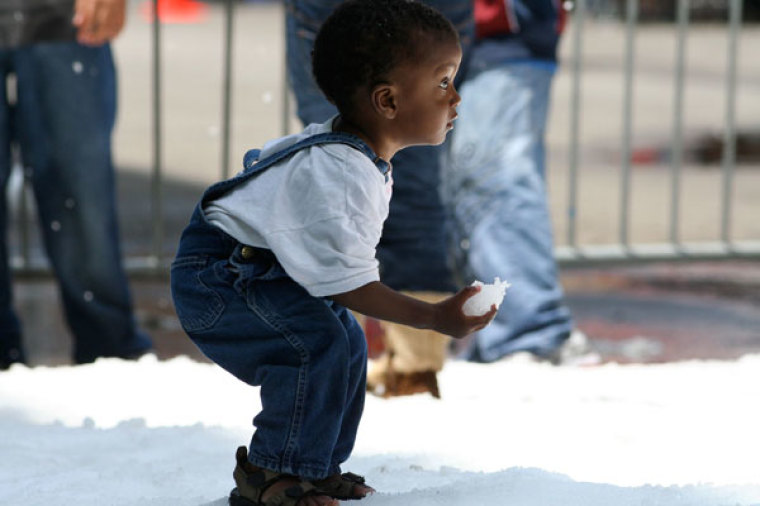 View Photos
It may reach a sweat-inducing 84°F today in sunny, palm-tree-lined Los Angeles. But over 100 homeless children living in downtown L.A.'s Skid Row will be treated to Christmas in July – complete with mounds of snow perfect for a snowball fight, Christmas presents, and a visit from Santa Claus himself.
A truck dumped 20 tons of snow to cover the back parking lot of Union Rescue Mission – one of the largest homeless shelters in the United States and the oldest in Los Angeles – for the 9th annual Christmas in July event. Over 100 children from 59 families living at URM will participate this year.
"They (the children) talk about this more than anything. They'll talk about it weeks afterwards about how much fun [they had]. It's unusual because most of them have never been in the snow, and to have it brought to your front door and have a snowball fight on a hot day," the Rev. Andy Bales, CEO of Union Rescue Mission, told The Christian Post on Wednesday morning.
Subway restaurant sponsors Christmas in July, which features huge snow caps, presents, Subway-provided lunch, game booths, amusement park food – cotton candy, snow cones, popcorn – face painting, and Santa and his elves.
"Santa usually arrives in a convertible with shorts on, and they get a kick out of that," Bales noted with amusement.
An estimated 254,000 people, including children, experience homelessness in Los Angeles County during some part of the year and about 82,000 individuals are homeless on any given night, according to the Institute for the Study of Homeless and Poverty at the Weingart Center in Los Angeles.
Union Rescue Mission – a private, Christian homeless shelter founded in 1891 – houses on average of 924 men, women and children each night, including an average of 62 families. The shelter serves an average of 3,000 warm meals daily, and offers guests haircuts, fresh clothes, medical care, counseling service, and spiritual encouragement.
The shelter has been struggling over the past few years to make ends meet amid the economic downturn and drop in donations. But on July 2, Bales announced that URM raised $5.7 million of the needed $4.8 million in 40 days, enough to close the fiscal year without a deficit. Despite balancing the budget for the fiscal year, he noted during the interview that URM faces an even bigger challenge this year given that 30 to 60 percent of non-profits in the L.A. area are expected to close or be forced to partner. But he vows to keep working hard to keep URM services available to the homeless in Skid Row – strong fighting words for a man who just suffered his second heart attack last week and underwent a quadruple bypass.
Bales, who was speaking from his hospital room, said that he hopes his latest surgery will make his heart strong enough so that doctors will allow him to receive a kidney transplant. Prior to the bypass surgery, doctors had said his heart was too weak for a kidney transplant.
When asked what drives him to help the homeless in L.A., Bales replied with an unexpectedly personal reason.
"I see my dad in every child experiencing homelessness because my dad was a homeless child during the Great Depression. That keeps me going. And watching people's lives transformed at the mission keeps me going. Just seeing someone's life turned around," said Bales, who was a pastor and Christian school dean before coming to URM.
"I'm just doing what I know God asked me to do – to practice what I preach to feed the hungry. It sure has been worthwhile and I look forward to it every day. It's hard not to be there."
While Bales can't join in the snowball fight this year at URM, he says he will catch up on the fun by watching Christmas in July in the news from the hospital.