Lady Antebellum's Hillary Scott Releases Christian Song 'Thy Will' Ahead of 'Love Remains' Album (Video)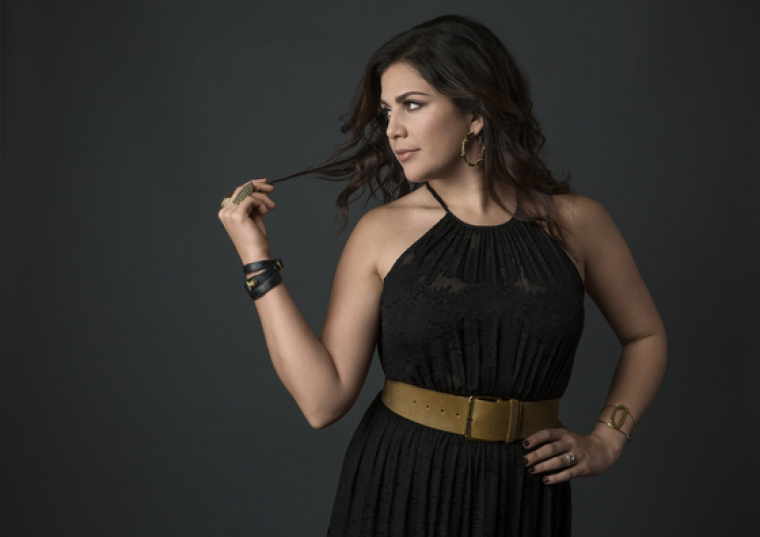 Hillary Scott, one-third of the popular group Lady Antebellum, is set to release a Christian album featuring her family.
In an open letter on social media Friday morning, Scott introduced her latest musical endeavor and first single, "Thy Will." With the song on its way to country and Christian radio, she also introduced her debut album Love Remains by Hillary Scott & The Scott Family.
"I'm so excited. The day is finally here that I get to share with you all what I've been up to," announced Scott. "I have made a faith-based album titled LOVE REMAINS. The best part about this collection of songs is that it is featuring my mom, Linda Davis, my father, Lang Scott, and my little sister, Rylee Scott, all produced by Ricky Skaggs.
"So ladies and gentlemen, I would like to introduce to you Hillary Scott & The Scott Family. I wanted to first share 'Thy Will.' I wrote this song about a very recent experience that left me heartbroken, asking why, and facing some of my most difficult days. This song is my letter to God. As I ask some really hard questions, I hold onto the truth that there is so much to the story of my life that I can't see, but that I still choose to trust Him," she wrote to fans.
Listen and watch the lyric video for "Thy Will," below.
In a promotional video, the singer shared what her hope is for the new album, whose idea initially came from her father who wanted an album of hymns amongst family and friends.
"I took time to really pray and think and talk to my husband, and I came back really feeling, 'If I'm going to do this, I want everybody to hear it. I want everybody in the whole world to have the opportunity to hear these songs, to find peace in them, and hope and faith," she explained.
The faith-based country collection is being released after more than 11 million album sales worldwide for one of the world's most popular groups, Lady Antebellum. The trio has earned six platinum singles and have won the ACM and CMA "Vocal Group of the Year" award three years in a row. In addition to co-writing six chart-topping Lady A hits, including the six-time platinum hit "Need You Now," Scott has also written for artists such as Blake Shelton and Sara Evan's No. 1 hit, "A Little Bit Stronger."
The upcoming album will be another way she inspires those in this generation. Her college, Middle Tennessee State University, recently started a scholarship in her honor for young women seeking a career in the music industry.
For more information on the album and new venture, visit www.hillaryscott.com.