Lakewood Church Is Not 'True Religion,' Claim Six Men From Controversial Church Group Arrested for Heckling Pastor Joel Osteen at Sunday Service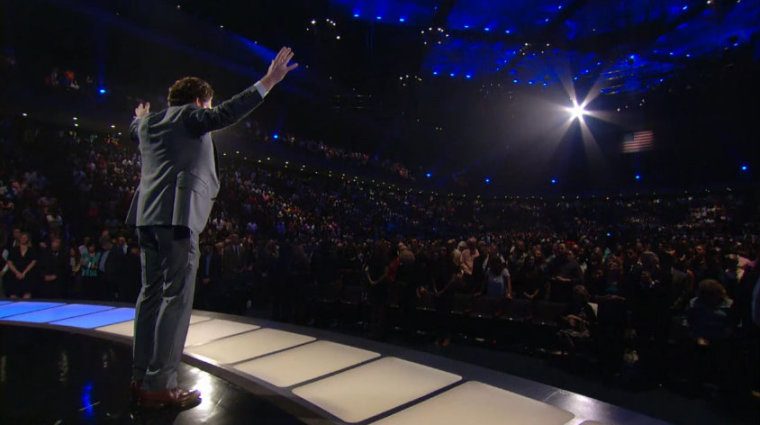 The six men arrested on Sunday for heckling pastor Joel Osteen at his Lakewood Church in Houston appeared in court on Friday and now face trespassing charges. The defendants, who are members of a controversial East Texas church, said they heckled the pastor during the Sunday service because they don't believe Lakewood Church is practicing "true religion."
"We went there to disrupt the peace of that religious service because we don't believe that it is true religion," said one of the arrested, Jake Gardener, according to KTRK. "We don't believe that it is pure religion."
The six hecklers, who are from The Church of Wells, have been ordered to stay 200 feet away from Lakewood Church, and are not permitted to have any contact with Joel Osteen or his wife, Victoria.
The six men reportedly called Osteen a "liar" during the service on Sunday, after which they were removed from the megachurch.
Some members of the congregation apparently left the service, as they were frightened by the disruption.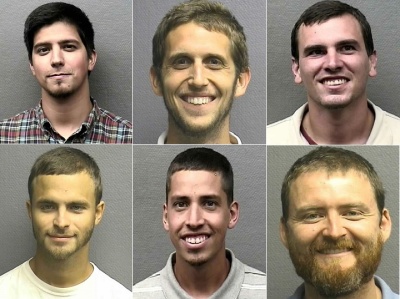 Anwar, a former NFL writer, told an ABC report that he left because thoughts of the Charleston massacre ran through his mind.
"All I could think of is you don't know what's going on, and I just can't wait to find out, so I've gotta get out of there," Richardson said.
Donald Iloff Jr., a senior executive with Joel Osteen Ministries, told The Christian Post on Monday that The Church of Wells is a controversial group that's known for protesting churches they disagree with.
"A significant number of Lakewood's ushers and security team members are police and sheriff's officers who attend Lakewood regularly. These officers were efficient and quick in responding to the situation and, along with Lakewood's leadership will continue to be vigilant in the security and protection of Lakewood Church and its members," Iloff's said in a statement.
Osteen has sometimes been accused of being a prosperity preacher, an accusation he has denied on a number of occasions. When asked whether he preaches a "prosperity gospel" in a 2013 interview, Osteen said that his message is not focused on money.
"Prosperity is having good relationships, having peace in your mind, being able to sleep at night. But I do believe God wants you to be blessed. He wants you to excel in your career. He wants you to go further than your parents. There's a tradition that says you're supposed to take a vow of poverty if you're going to be a Christian, but I don't believe that," Osteen said.