Six Men Arrested for Heckling Pastor Joel Osteen During Service; Lakewood Church to Press Charges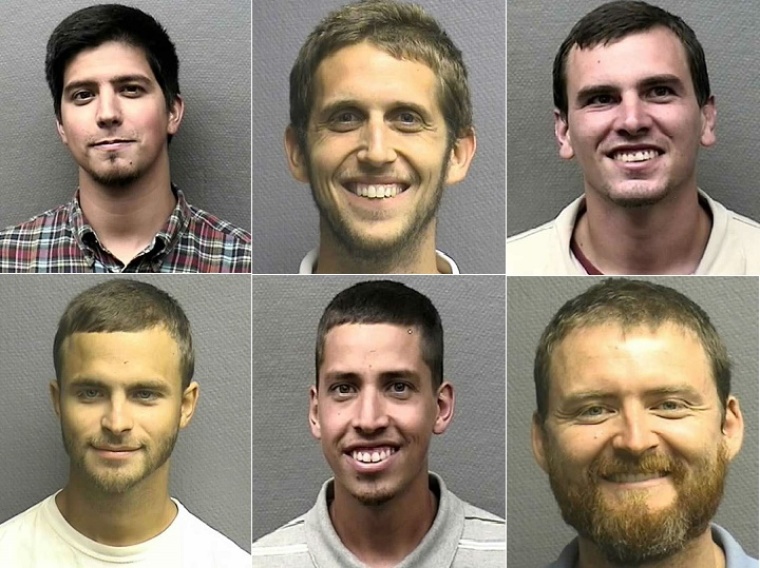 Six men who called senior pastor of Lakewood church, Joel Osteen, "a liar" during a bizarre outburst which scared several members into leaving a service at the Houston, Texas, megachurch prematurely on Sunday morning were removed from the church then slapped with charges of criminal trespassing.
Donald Iloff Jr., a senior executive with Joel Osteen Ministries, revealed in a statement to The Christian Post on Monday that the hecklers were all with The Church of Wells, a controversial group known for protesting Christian churches they disagree with and that they were quickly arrested by members of the church's security team, a number of whom are local law enforcement officers.
Crazy scene. Sixth person ejected from Lakewood Church by police and security pic.twitter.com/SwGTcH66Qs

— Anwar Richardson (@AnwarRichardson) June 28, 2015
"We've learned that the protestors who disrupted one of our Sunday morning services were the leaders of a small controversial church in Nacogdoches, Texas, called The Church of Wells. This group is known for protesting many Christian churches with whom they don't agree. The six protestors were arrested by Houston police and are being charged with criminal trespass. Lakewood Church takes the disruption of our services seriously and plans to pursue criminal charges, as well as all other legal remedies against these individuals and The Church of Wells," said the statement.
"A significant number of Lakewood's ushers and security team members are police and sheriff's officers who attend Lakewood regularly. These officers were efficient and quick in responding to the situation and, along with Lakewood's leadership will continue to be vigilant in the security and protection of Lakewood Church and its members," it added.
Charged with criminal trespass are: Jacob Garnder, an elder in The Church of Wells; Kevin Fessler, Mark DeRouville, Matthew Martinez, Randall Valdez and Richard Trudeau, a deacon.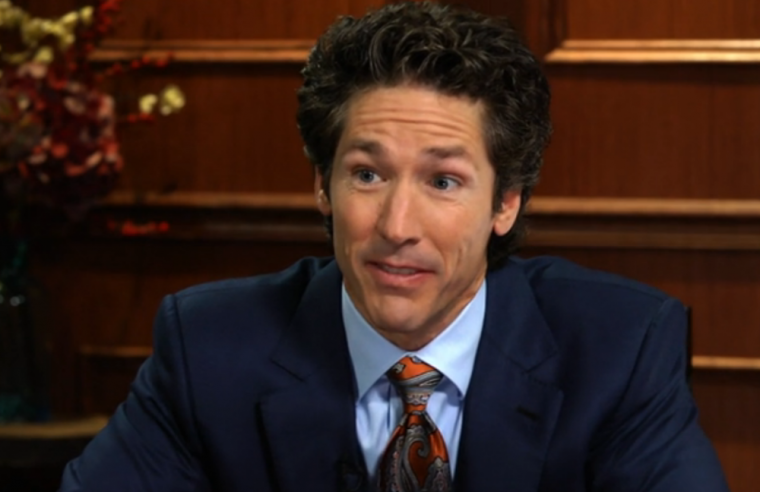 "The moment he started to preach, somebody gets up and they yell 'Joel Osteen you're a liar,' said Anwar Richardson a former NFL writer who tweeted about the incident in a KSPR report.
"Sitting in Joel Olsteen's church and it has been interrupted FOUR times by people against him. This is crazy!" Richardson highlighted in one of his tweets.
He revealed to KSPR that he decided to leave the church with his family after the sixth outburst.
"After the sixth time that it occurred, my son was sleeping in my lap, and I looked at my wife and she was nervous and we just decided we have to get out of here," said Richardson. Many people, according to his Twitter feed, also followed his lead.
Richardson, who was visiting the church with his family, explained that he left the service because thoughts of the Charleston massacre ran through his mind.
"All I could think of is you don't know what's going on, and I just can't wait to find out, so I've gotta get out of there," he said in an ABC report.
During the commotion, snippets of which were captured on amateur video, Osteen can be heard telling his cheering congregants that "no weapon formed against us shall prosper."
One witness told ABC that Osteen took it all in stride.
"He (Osteen) kept on going. He kept his composure. He really got the message out and he said no weapon formed against me shall prosper," said the witness. "So kudos to him for delivering a good service."
While no one is sure what sparked the protest, on member suggested to ABC that it could be related to last week's U.S. Supreme Court decision on same-sex marriage.