Las Vegas Shooting: At Least 50 Killed, Deadliest in US History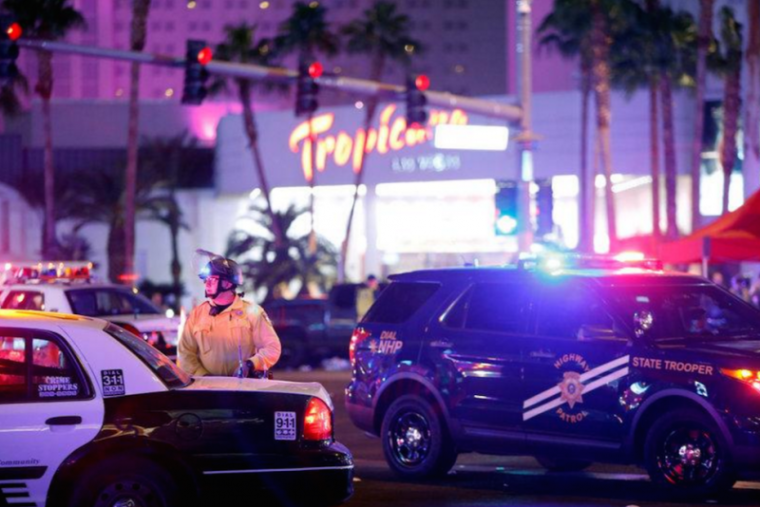 A gunman killed at least 50 people and wounded more than 200 at a country music festival on the Las Vegas Strip on Sunday, raining down rapid fire from the 32nd floor of a hotel for several minutes before he was shot dead by police.
The death toll, which police emphasized was preliminary and tentative, would make the attack the deadliest mass shooting in U.S. history, eclipsing last year's massacre of 49 people at an Orlando night club.
Thousands of panicked people fled the scene, in some cases trampling one another as law enforcement officers scrambled to locate and kill the gunman. Shocked concert goers, some with blood on their clothes, wandered the streets after the attack.
Police identified the gunman as area resident Stephen Paddock, 64, but said they had no information yet about his motive.
He was not believed to be connected to any militant group, Clark County Sheriff Joseph Lombardo told reporters.
"We have no idea what his belief system was," Lombardo said. "Right now, we believe he was the sole aggressor and the scene is static."
"We've located numerous firearms within the room that he occupied," Lombardo said.
Authorities believed they had located Paddock's roommate, who they identified as Marilou Danley. He gave no details of whether she was suspected of involvement in the attack but described her as an "associate."
Police had located two cars that belonged to the suspect.
The dead included one off-duty police officer, while at least one other officer was critically injured, Lombardo said. Police warned the death toll may rise.
Video taken of the attack showed panicked crowds fleeing as sustained rapid gunfire ripped through the area.
Las Vegas's casinos, nightclubs and shopping draw some 3.5 million visitors from around the world each year and the area was packed with visitors when the shooting broke out shortly after 10 p.m. (0400 GMT).
Mike McGarry, a 53-year-old financial adviser from Philadelphia, said he was at the concert when he heard hundreds of shots ring out.
"It was crazy. I laid on top of the kids. They're 20. I'm 53. I lived a good life," McGarry said. The back of his shirt bore footmarks, after people ran over him in the panicked crowd.
Many casinos in the area locked their doors during the incident to keep out any potential attackers, some using handcuffs to do so, according to witnesses.
"Caesar's Palace had locked their doors. They wouldn't let you in," said Adam Mitchell, a 31-year-old tourist visiting from Britain.
The shooting broke out on the last night of the three-day Route 91 Harvest festival, a sold-out event attended by thousands and featuring top acts such as Eric Church, Sam Hunt and Jason Aldean.
"Tonight has been beyond horrific," Aldean said in a statement on Instagram. "It hurts my heart that this would happen to anyone who was just coming out to enjoy what should have been a fun night."
The rampage was reminiscent of a mass shooting at a Paris rock concert in November 2015 that killed 89 people, part of a coordinated attack by Islamist militants that left 130 dead.
The concert venue was in an outdoor area known as Las Vegas Village, across the Strip from the Mandalay Bay and the Luxor hotels.
"Our thoughts & prayers are with the victims of last night's tragic events," the Mandalay Bay said on Twitter.