Late Megachurch Bishop Frank Summerfield's Life to Be Honored With 2-Day Celebration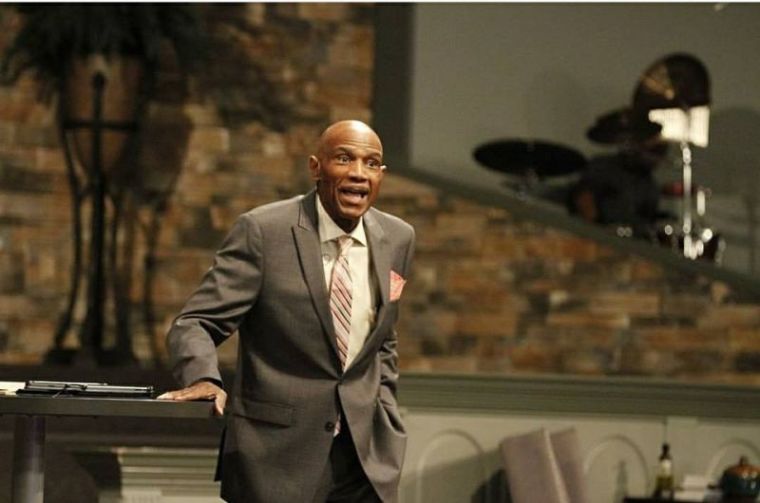 As condolences continue to pour in over the death of Bishop Frank Summerfield of Word of God Fellowship Church in Raleigh, North Carolina, the megachurch said Wednesday that they will be celebrating the life of their late pastor over two days beginning exactly one week after his death on Sunday.
The church announced Summerfield's shocking passing on July 2, without providing any details such as his cause of death.
On Wednesday, in a post on Facebook, the church revealed that there will be a "Memorial Service Celebration" for Summerfield on Sunday, July 9 at 10 a.m. at the Word of God Fellowship Church, located at 3000 Rock Quarry Road in Raleigh, North Carolina.
Then on Monday, July 10, a "Celebration of Life Service" will take place at Wake Chapel Church on Tarheel Club Road in Raleigh.
On Thursday, the church issued a call to all of its past and current choir members to join a memorial choir to honor their late leader.
"Being a part of the WOGF Memorial Choir is a way you can express your appreciation about the impact Bishop Summerfield has had on your life. Our team has been asked to reach as many singers possible to produce an enormous musical tribute in honor of our Bishop," the church said.
Brentley Wright, founder and CEO of Diverse Legacies, an independent financial service, consulting and multi-media company, said in a statement that the City of Raleigh lost a "great ministry leader" in Summerfield.
"Pastor Frank Summerfield was a megachurch pastor and leader to this city. He inspired many to have strong relationships with God, godly marriages, embrace mentorship, and empowered his followers financially. At the moment, many are grieving the loss of their fearless leader. Sunday morning will never be the same, but there is a Hope," he said.
"It is true that we all have an appointed [time] here with our life. Tomorrow is never promised to any man or woman no matter how fruitful we are. We will DIE. This should lead us to prepare our life, our family and our legacies well. Our firm is praying for Word of God Fellowship and its congregation. We stand with the Summerfield Family."
On a memorial page for Summerfield called Forever Missed, others like Sonya Dawson recalled how the preacher touched their lives.
"The big things like trusting me to work on a few really important projects because it was a boost in confidence for me. Being there for the start of my marriage, performing my wedding ceremony, seeing us through the ups and downs with prayer and teaching. Being there at the end, performing my husband's eulogy despite the pain he himself dealt with and all of the direct and indirect encouragement along the journey I have been on since then," Dawson wrote Thursday.
"But he was just as much into the small stuff. I remember him standing patiently and smiling while he listened to my daughter Ariana talk about her Little Mermaid backpack when we ran into him on her first day of Kindergarten.
"He had a certain way of walking when he was on his way to something important, which was a great majority of the time; but he stopped in his tracks for this tiny 5 year-old who at that time could say a whole lot about just about anything. I will cherish it all. We love you and will miss you Bishop," she ended.