Leading Evangelicals Urge Unity Not Division on 9/11
NEW YORK – In a direct response to the dispute surrounding the inclusion of religious leaders in the 9/11 anniversary ceremony, prominent evangelical leaders gathered near ground zero Friday to promote a joint message that religion should be used to heal and not divide.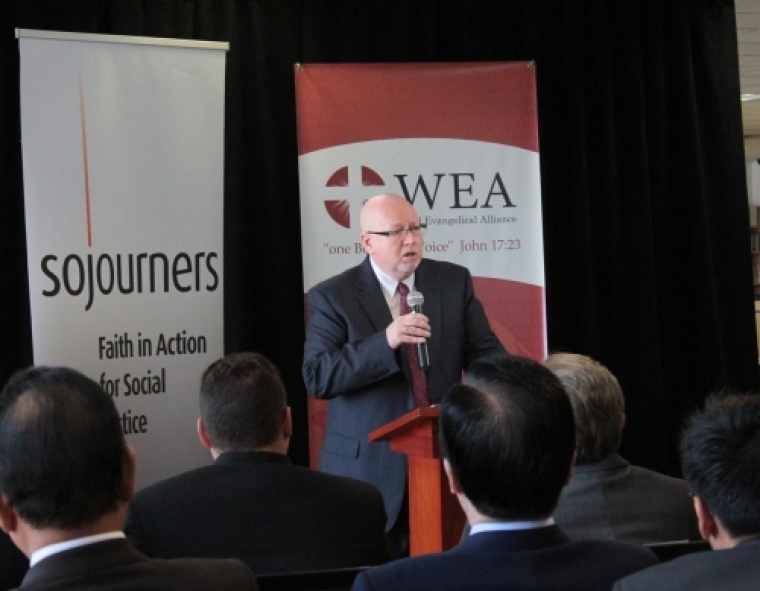 Protests made by extremists regarding a proposed mosque to be built near ground zero tainted last year's September 11 commemorations. After the official ceremony, nearly 2,000 activists assembled in support of the mosque, about five blocks from the site of the 9/11 terror attacks. At the same time around 1,500 mosque opponents gathered close by chanting, "USA, USA," and "No mosque here."
Speakers at the press conference Friday called upon Christians to pave the way for unity and peace by being good neighbors to the Muslim community instead of using faith to fuel the controversies. The event was co-sponsored by the World Evangelical Alliance (WEA), the largest network of evangelicals worldwide, and Sojourners, an evangelical publication by the Christian social justice organization of the same name.
"9/11 changed the world for an entire generation…we see fear, profiling and racism," said Dr. Geoff Tunnicliffe, CEO and secretary general of WEA.
"What can we do to create a better world that is more hopeful and seeks to end these cycles of violence? There is a growing acknowledgment within our global evangelical community that we must build bridges of friendship and trust across ethnic, cultural, and religious divides."
"This is not based upon sociological or political reasons but rather on the example of Christ who broke down barriers and commanded us to love our neighbor as ourselves," added Tunnicliffe.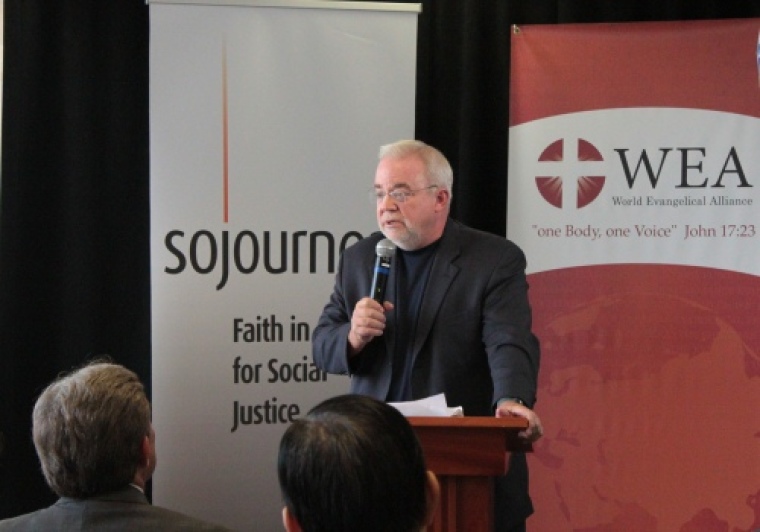 Sojourners president, the Rev. Jim Wallis, said, "Ten years ago the terrorists offered us a stark view of the world they would create, where the remedy to every human grievance and injustice is violence and oppression."
According to Wallis, it is imperative that America be a safe place for all citizens regardless of race, ethnicity, or religion.
He stated that when Christians protect and respect those who share ethnic origins or religion with the al-Qaida suicide bombers "we model for the world the best America has to offer."
"A lot of people are used to seeing bad religion," added Wallis. "But the answer to bad religion is not to have no religion or exclude religion entirely, as some have done, but to practice and preach better religion."
The Rev. Steve Stone, founding pastor of Heartsong Church in Cordova, Tenn., echoed these sentiments as he recalled how his church opened its doors to members of the Memphis Islamic Center in 2009. Heartsong Church welcomed congregants to hold Ramadan prayers while the Center was under construction.
"We [Muslims from the Islamic Center and Heartsong Christians] became good neighbors, we became friends and now we're at the point where we embrace each other as sisters and brothers," Stone said.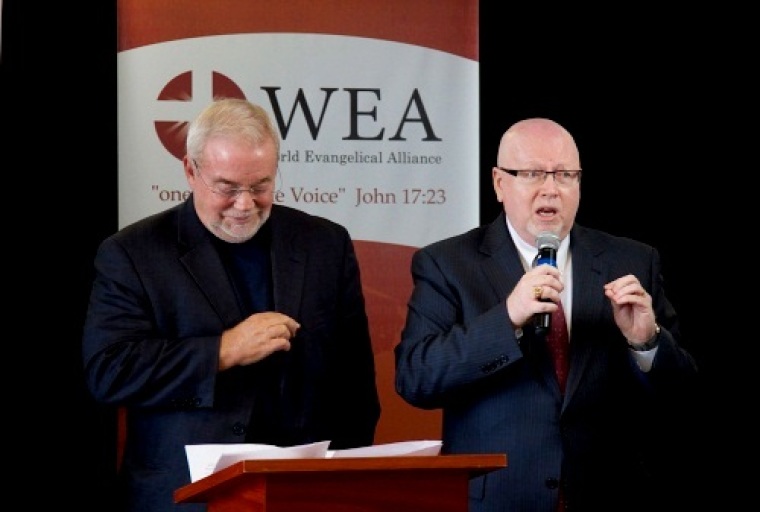 The Rev. Dr. David Gushee, Chair of the New Evangelical Partnership for the Common Good, said, "Jesus didn't teach his followers that they had to always agree with their neighbor, he commanded us to love them."
"As Christians and Americans we need to apply the 'golden rule' and treat others how we would want to be treated," he said.
Written statements and video from international Christians with hopeful messages of unity and reconciliation were shown following the conclusion of speeches from U.S. religious leaders.
"We as Arab Christians looked carefully at this situation [9/11]," said the Rev. Dr. Andrea Zaki Stephanous of Cairo, Egypt, in a written statement.
"We hoped that the outcomes of it would not be more hatred or rejection but the outcome would be a new understanding of co-existence, a new understanding of peace, and a new understanding of how we accept each other as we are."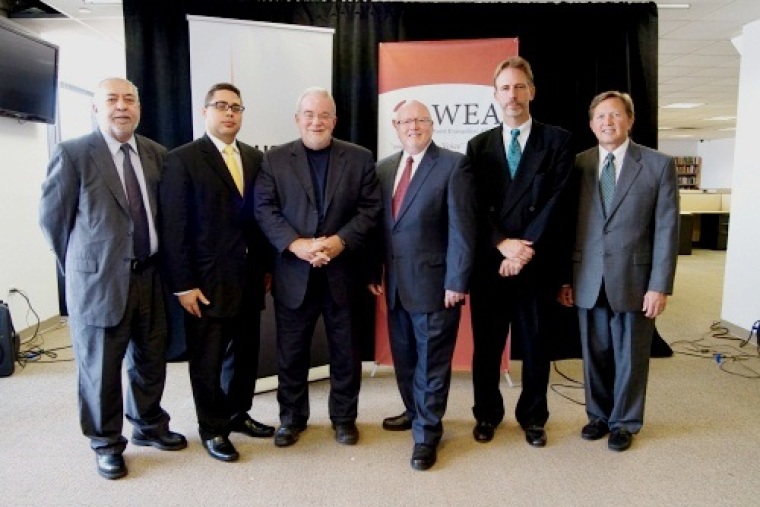 The press conference held at the New York office of The Christian Post concluded with prayer as attendants looked down at the footprints of the fallen towers.
Dr. Tunnicliffe, who led the prayer, said:
"God in heaven as we look on this site today where there is building and light we recognize that ten years ago this was a place of tremendous destruction, a place of pain and death.
"But Lord, today we want to remember the families and friends of those not only here in the United States, but around the world that lost loved ones here at this place. And Lord at this time of remembrance when we look at these reflection pools and we see the names of those victims etched in those walls. Lord this place is etched in our minds for the rest of our lives and our plea is that we can seek a better way.
"Lord as we live in this world of anger and hurt and pain that we will be instruments of healing, reconciliation, and hope and unity."