'I have to pursue humility': Lecrae talks narcissism, how he resists getting drunk on pride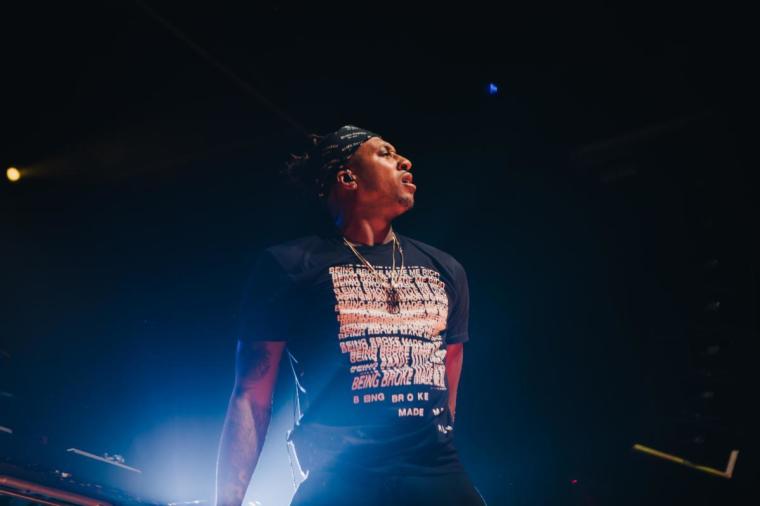 ORLANDO, Fla. — Lecrae's "Final Church Clothes Tour" is now underway, and the multi Grammy Award-winning platinum-selling artist says it's important for people to work toward humility every day in such a narcissistic age.
The tour kicked off on March 17, heading to 26 cities across the South, Midwest and East Coast, and concluding on May 14 in Massachusetts. Branded as "The Final Church Clothes Tour," the concert pays homage to Lecrae's popular mixtape series.
While on the road with his crew, Elevation Rhythm and Doe, Lecrae told The Christian Post that he's gearing up to lead a devotional on the dangers of pride. 
"We're about to do a devotional with everybody on tour, and that's actually what I was going to speak on is humility," Lecrae shared in a candid sit-down video interview with CP. "Humility is not something that you wake up just embodying; it's something you got to pursue." 
"I think by nature, we all are just prideful," he explained. "You wake up thinking about yourself, zeroed in on yourself."
The founder of Reach Records stressed that "humility is not passivity." "It doesn't mean you don't think about yourself at all, but humility is when you're considering the fact that everybody around you is an image bearer."
Throughout his career as a performer, Lecrae has had some highs and lows and, at times, even found himself feeling wounded by other Christians. He said he now actively works at keeping the proper perspective of himself and others. 
"Everybody around you is made in the image of God; they all are made with an infinite worth of value and you are not more special than anybody else around you. Compared to God, we're all in the same boat; we're all a disaster," he said.
"Humility is a sober perspective. Pride is when you're just drunk, and I never want to be drunk on my own press clippings, my own accomplishments, my own achievements. Sometimes, it's there when you're trying to fight to figure out how to put yourself in the center of stuff. It's like, 'Oh, yeah, I need to drink some humility juice today because I'm fighting for me to be at the center.'"
The Texas native added that secular culture has really confused a lot of people. 
"We live in a really narcissistic society right now," Lecrae told CP. "Social media, everything, it's just like me, me, me, I, I, I, and there's not a lot of thinking about others as better than yourselves as Scripture tells us. There's not a lot of seeing God for who He is."
In comparison to God, "You are low," he added. "So I have to do a lot of that. It doesn't mean that pride doesn't creep in. It creeps in every day. I wake up in the morning and pride is sitting at the foot of my bed like, 'What's up, man?' Pride is waiting for me, so I have to pursue humility, and that's one step at a time."
The 43-year-old has always advocated for therapy, and he supports people doing what is needed for their mental health. He added that one must better themselves to serve others better as Christ instructs.  
"If you're going to think about yourself, then think about yourself in a way where you're connecting with God and that He's filling up your tank so that you can think about other people. Don't just think about yourself. So, you can think about yourself, but that's not the end goal. The end goal is for you to be healthy so you can [pour out]," Lecrae maintained.
Following his tour, the emcee will appear in a musical premiering in November about Mary's journey to the Nativity called "Road to Bethlehem." 
"It's an amazing film that comes out on Sony," Lecrae added. "It follows the story of Mary. So, it's looking at Mary's journey and how she was navigating things. I'm Gabrielle; I delivered the most important news in the world."
Filmed in Spain, the movie also stars actor Antonio Banderas and Christian singer Joel Smallbone of for King and Country. 
"I had to use the singing chops," he noted. "I had to take acting lessons. They didn't have me singing way out of my range. It was a phenomenal experience. I really enjoyed acting."
Acting might continue to be in Lecrae's future. 
"Right now, I'm working with a wonderful acting coach. We're just trying to figure out what the next iteration looks like. If I had my way, I would love to find myself playing some kind of Marvel character," he concluded.
"The Final Church Clothes Tour" is now underway. Tickets are available now by clicking here.