Lesbian Daughter of Focus on the Family Executive Releases Book About Her Family's Rejection
Lesbian Daughter of Focus on the Family Executive Releases Book About Her Family's Rejection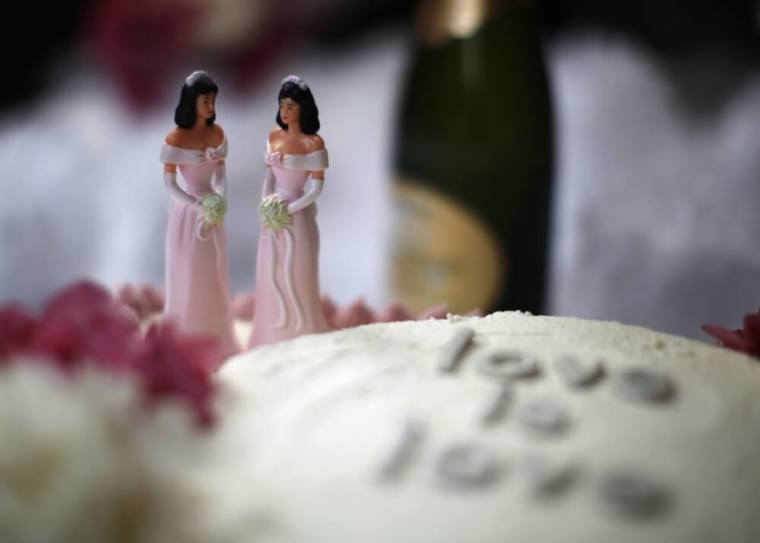 The daughter of a Focus on the Family executive, who is married to another woman, has released a book in which she states that she was rejected by her own family after coming out as gay.
In Refocusing My Family: Coming Out, Being Cast Out, and Discovering the True Love of God, Amber Cantorna details how coming out to her family back in 2012 "cost her everything."
Cantorna opens up about how her same-sex relationship developed in book excerpts that The Friendly Atheist blog shared on Sunday.
"My Focus on the Family upbringing had taught me that the LGBTQ community were basically the archenemy of Christianity and were responsible for destroying the family unit," Cantorna wrote. She noted that she was surprised to find her own feelings evolving.
While withholding her father's name, she told The Huffington Post in a 2016 interview about how her parents turned her away after she said she was gay.
Paul Batura, vice president of communications at Focus on the Family, told The Christian Post in an email on Monday that there are "two sides of the story," however.
"While we're not in a position to speak to this book, we know there are always two sides to a story," Batura told CP about the memoir.
"Our hearts break for all families navigating the very challenging reality of estrangement. They are deserving of our empathy and our prayers."
The Amazon description for the book states:
"Refocusing My Family is Amber's journey from the suffocating expectations of Focus on the Family to the liberating joy of claiming her own identity."
"A powerful story of survival, Amber's struggle under the weight of perfectionism, reputation, and appearances is transformed into freedom when she boldly steps into her identity and discovers that the true love of God surpasses all."
Focus on the Family, which is led by Jim Daly and was founded by James Dobson, advocates biblical beliefs on sexuality and defines marriage as a union between one man and one woman.
It has been targeted by LGBT activisit groups on a number of occasions. In June, campaigners spoke out against the Trump administration for inviting speakers from Focus on the Family and Family Research Council to participate in a day-long conference hosted by the Education Department concerning fathers and children.
Focus on the Family features an article on its website advising parents what to do if their adult offspring tells them that he or she is gay.
"You should feel comfortable stating your concerns about the morality, health risks and potential dangers involved with the gay lifestyle. But don't belabor things. It's especially important that whatever statements you make be couched in love. The important message remains: I love you and accept you — that will never change," the article advises.
It adds that Christians as loving parents must be "mature and courageous."
"Now is the time to show your child the same grace and unconditional love that Jesus shows to all of us who struggle with sin in our lives. Pray for wisdom, understanding and the right words to say in this difficult and delicate situation."