NM Mennonite Church Becomes First in Denomination to Appoint Openly Lesbian Head Pastor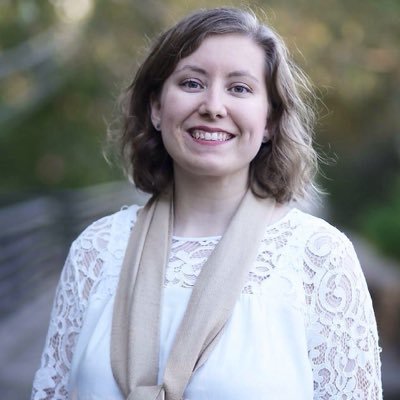 A Mennonite church in New Mexico became the first church in its denomination to select an openly LGBT person as head pastor.
The Albuquerque Mennonite Church announced Monday that it selected Erica Lea, an open lesbian, to be its new lead pastor.
Lea is a graduate of Truett Seminary at Baylor University, where she was introduced to Anabaptist theology, and has served in a missionary and pastoral capacity for over 10 years.
According to Mennonite World Review, the church stated that it stands behinds Lea's "strong call to connect with and serve people affected by current immigration policies and racial, social and economic discrimination — as well as a call to provide a beacon and safe haven for the LGBTQ community."
Lea's hiring at Albuquerque Mennonite comes as she was in her third year of residency at Calvary Baptist Church in Washington, D.C. She served at Baptist churches in states like North Carolina, Texas and Wyoming. She also served as the interim pastor of Houston Mennonite Church while the church's pastor, Marty Troyer, was on sabbatical, Mennonite World Review reports.
"She is passionate about strong Anabaptist ministry and brings a heartfelt theological commitment to her adopted faith family," Troyer was quoted as saying. "While she served at Houston, our congregation experienced the best pastoral ministry has to offer: preaching, caring and management."
"Erica is also passionate about Mennonite emphasis on peace witness and radical hospitality," Troyer added. "Her ministry is rooted in the belief that all people are welcome, and that community is the deepest expression of God's desires."
According to the Mennonite World Review, Albuquerque Mennonite Church consists of about 150 members and officially became a LGBT "welcoming community" in 2007. However, it did not immediately join the Brethren Mennonite Council for Lesbian, Gay, Bisexual and Transgender Interests.
"Our congregation has a majority of attenders who did not grow up Mennonite — who, like Erica, have chosen to join our faith community," Andrew Clouse, a member of the church's search committee, stated. "We look forward to finding more ways of articulating and sharing an Anabaptist faith that can flourish in locally derived expressions of Jesus's call to discipleship, peacemaking and justice. We think Erica is well-equipped to help us do this."
The website PinkMenno.org lists over 70 Mennonite Church USA congregations that are "willing to state publicly that they are welcoming to all, regardless of their sexual orientation and gender identity."
According to Sojourners, Mennonite Church USA claims over 70,000 adult members and several openly LGBT individuals serving in associate pastors roles in churches across the nation.
In February, it was reported that the Allegheny Mennonite Conference licensed an openly married lesbian woman, who is an associate pastor at a Mennonite church in Hyattsville. The pastor, Michelle Burkholder, became the third openly LGBT minister credentialed for pastoral service in the Mennonite Church USA.
But as Sojourners points out, "The membership guidelines of the MCUSA define marriage as a covenant between one man and one woman, categorize 'homosexual...sexual activity as sin,' and forbid MCUSA pastors from performing same-sex marriages." Sojourners notes that the denomination has no plans to revisit its guidelines until 2019.
In 2015, Mennonite Church USA passed a resolution stating, "We acknowledge that there is currently not consensus within Mennonite Church USA on whether it is appropriate to bless Christians who are in same-sex covenanted unions."
"Because God has called us to seek peace and unity as together we discern and seek wisdom on these matters, we call on all those in Mennonite Church USA to offer grace, love and forbearance toward conferences, congregations and pastors in our body who, in different ways, seek to be faithful to our Lord Jesus Christ on matters related to same-sex covenanted unions," the resolution, titled "Forbearance in the Midst of Differences," states.