Lesbian Mom Loses Effort to Have Christian Judge Removed From Divorce Case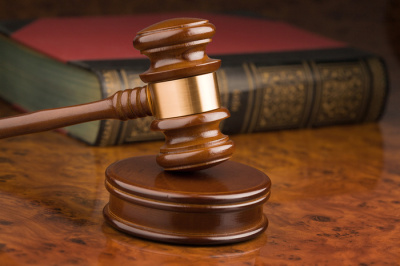 A lesbian mother in Alabama was unsuccessful in her attempts to have a conservative Christian judge removed from her divorce case on the grounds that he holds traditional Christian beliefs about marriage and sexuality.
Alabama.com reports that Tiara Lycans initially filed two motions earlier this year asking Judge Shaunathan Bell to recuse himself from her divorce proceedings with her husband, Zachary Lycans. The mother feared that the Christian judge would rule unfavorably against her when it came to parental custody of their child.
The wife raised concerns with Bell's 15 years of service as a preacher at a fundamentalist church.
But after her motions for recusal were denied by Bell, the mother took up the issue with the Alabama Court of Civil Appeals. Court documents indicate Lycans argued that Bell has "publicly expressed belief that homosexual relationships and marriages are contrary to God's law."
However, her request was denied by the appeals court last week. In the court's opinion, the mother did not assert in her argument that Bell was "actually biased against her because she is a lesbian" but only expressed a notion that Bell's religious beliefs on marriage is a "reasonable basis for questioning Judge Bell's impartiality in the divorce action."
In justifying their decision, the court noted that Bell granted to Lycans joint physical custody that alternates weekly. Additionally, Bell had done the same in two other cases he has handled involving lesbian moms.
"A reasonable person who knows everything that Judge Bell knows would know that Judge Bell, in his pendente lite custody order entered in the divorce action, granted the mother and the father joint physical custody of the child, with custody alternating weekly, and that Judge Bell has granted two other lesbian mothers and the fathers of their children joint physical custody, with custody alternating weekly," the court explained. "We conclude that a reasonable person who knows everything that Judge Bell knows would not have a reasonable basis for questioning Judge Bell's impartiality in the divorce action. Accordingly, we deny the petition."
Leading Christian conservative activist Tony Perkins, president of the Washington-based advocacy group Family Research Council, praised Bell for refusing to back down from the case.
"Like us, he doesn't think that his beliefs compromise his judgment — a reality his previous rulings would confirm," Perkins wrote in a blog post on the FRC website, adding that the fact that Bell had previously given joint custody to other lesbian mothers didn't "seem to satisfy Lycans."
"Just because Christians believe what the Bible says about marriage and sexuality doesn't mean they're incapable of upholding the law or defending other people's rights. To suggest that judges shouldn't have any personal convictions is, ironically, its own brand of intolerance," Perkins wrote.
"Unfortunately, this is just a continuation of the effort to drive men and women of faith out of public life. In this age of 'diversity,' it's becoming more and more clear that the only group that it's acceptable to attack is Christians. That must be aggressively fought — in Alabama and everywhere."
Last month, it was reported that a Christian magistrate in the United Kingdom has taken up legal action against his former employer after he was dismissed from his position for voicing his belief that adopted children are better served with a mother and father rather than a same-sex couple.