Lesbian Woman Reveals Why She Donated to Indiana Christian Owners of 'Memories Pizza' Who Won't Cater Gay Weddings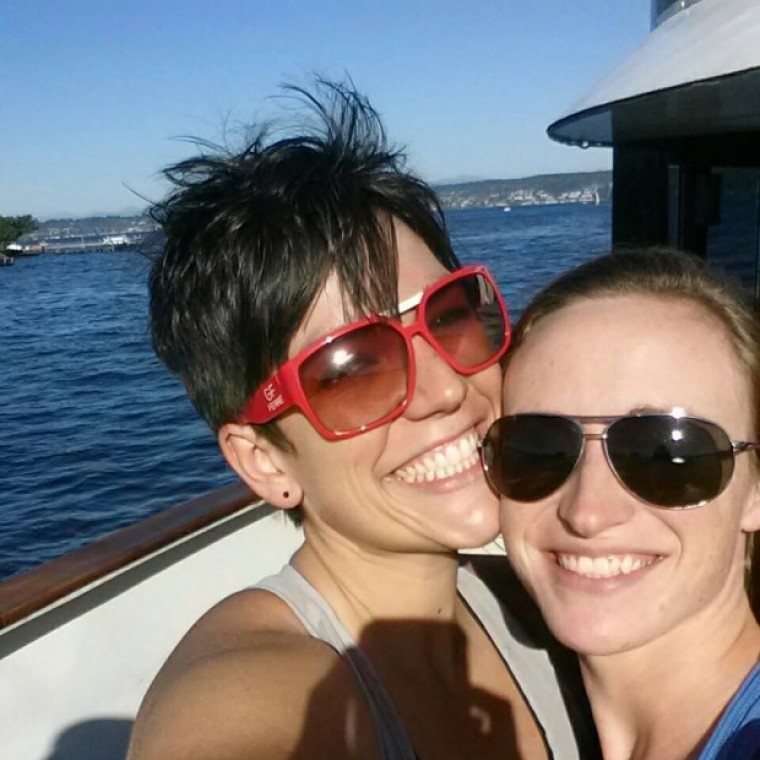 As over $842,000 have been raised to support the Christian owners of the Indiana Pizza shop that closed down after receiving threats for saying they wouldn't cater a gay wedding, one lesbian woman that donated $20 to the cause has revealed why she felt compelled to help the family and apologize for the threatening actions of the LGBT community.
Upon reading about the violent threats that were directed toward the O'Connor family, the owners of Memories Pizza in Walkerton, Indiana, after they told a local news reporter that they would have to decline catering same-sex weddings if they were asked to do so, Courtney Hoffman, a lesbian small business owner, was inclined to donate to their GoFundMe online fundraising page and also post a heart-warming apology along with the donation.
"As a member of the gay community, I would like to apologize for the mean spirited attacks on you and your business. I know many gay individuals who fully support your right to stand up for your beliefs and run your business to those beliefs," Hoffman's online donation message stated. "We are outraged at the level of hate and intolerance that has been directed at you and I sincerely hope that you are able to rebuild."
Hoffman further explained why she offered her donation and apology to a Christian family that doesn't agree with her lesbian lifestyle in a Monday interview on the "The Jeff Adams Show."
She explained that even though the O'Connors hold a different worldview than she does, she knows that as a small business owner, there are certain events that she does not want her business to take part in and should have the right to refuse offering service in those situations.
"My girlfriend and I are small business owners and we think that there is a difference between operating in a public marketspace and then attaching the name of your business to a private event," Hoffman, who runs a kettle corn stand for various festivals and carnivals, explained. "If we were asked to set up an event at an anti-gay marriage rally, we would have to decline."
She added that forcing businesses to provide services for private events that they don't believe to be morally right, is wrong.
"We just feel like that is our right to decide what events our business associated with and we feel that the right to chose what private events you associate your business with is a right that should be extended to everyone, even people we don't agree with," Hoffman asserted. "That is just kind of how freedom works. That's really what got us talking about the pizzeria was thinking about this from business owner to business owner."
After the O'Connors' interview with the local ABC affiliate was aired last week and showed Crystal O'Connor stating that the restaurant would not serve gay weddings if asked to do so, Memories Pizza was flooded with death threats and even received an arson threat on Twitter from a high school golf coach. Hoffman said she was appalled by how the gay community expressed its outrage.
"Then we started hearing all of these threats of violence … toward this pizzeria. It just seemed so vastly different from the gay community that we know. The gay community that we know, knows full well what it is like to be condemned by living your life according to your beliefs," Hoffman said. "The gay community that we know has fought for decades for us to be able to live our lives out and proud without fear of violence or oppression. We know so many gay individuals that fully support the freedom to live according to your beliefs and feel that extends to everyone."
In the interview, Hoffman also opined that the outrage exhibited by gay advocates was because of the tendency for people to react with their emotions to other people's differences in opinion. She said the world needs to understand that just because people have differences in their beliefs, it doesn't mean that they hold "malicious" intent toward those they disagree with.
"Just because someone has a different belief or a different opinion, that doesn't mean that they are necessarily malicious. They just hold a different worldview, and I think there is a tendency to group people together. They are either one thing or another thing. You are either a Christian or you are a gay, but you can be both," Hoffman argued.
"I just think that there is a lot of room for differences and similarities between all of these businesses and all of these communities. If we can remember that differences don't mean malicious [intent] and try to find what we have in common and try to find the 'ands' instead of the 'ors' maybe we can move beyond the threats of violence and have open discussion on the things that we agree on."
As of Tuesday morning, over $842,442 were raised from over 29,000 individual donations to the the Memories Pizza GoFundMe page in just over six days. After closing down last week, Memories Pizza reopened for business on Tuesday, the Daily Mail reported.