Letters Between George Washington and a Synagogue Have Religious Freedom Lessons for Today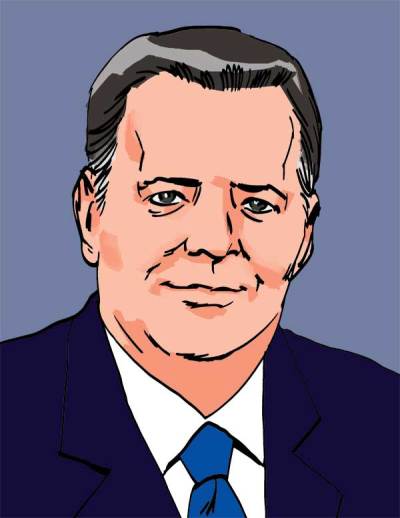 About two weeks ago I had the privilege of visiting President George Washington's home, Mt. Vernon. This was not my first visit, nor will it be my last.
With the addition of a spectacular museum and visitor's center, Mt. Vernon is now one of the most impressive historical sites in the entire country. I encourage every American to visit our first president's home when they are able. 
During my most recent visit I was reminded of the historical importance of President Washington's correspondence with the Touro Synagogue in Newport, Rhode Island in August 1790.
This very important historical exchange took place after Washington had been elected and sworn into office as the first President under the nation's new Constitution. However, the Bill of Rights, including the First Amendment guaranteeing religious freedom, had not yet been ratified and added to the Constitution (that happened in 1791). 
Anticipating President Washington's visit to Newport, the synagogue's warden, Moses Seixas, sent a welcoming letter to the new country's president.
In the letter the synagogue, styling themselves as "the children of the stock of Abraham," declared the following: "Deprived as we heretofore have been of the invaluable rights of free Citizens, we now with a deep sense of gratitude to the Almighty disposer of all events behold a Government, erected by the Majesty of the People — a government, which to bigotry gives no sanction, to persecution no assistance — but generously affording to all Liberty of conscience, and immunities of Citizenship — deeming everyone, of whatever Nation, tongue, or language equal parts of the great governmental Machine: — This so ample and extensive Federal Union whose basis is Philanthropy, Mutual confidence and Public Virtue, we cannot but acknowledge to be the work of the Great God, who ruleth in the Armies of Heaven, and among the Inhabitants of the Earth, doing whatever seemeth him good." 
After returning from what everyone seemed to deem a successful visit to Newport, President Washington responded to the Touro Synagogue proclaiming, "The Citizens of the United States of America have a right to applaud themselves for having given to mankind examples of an enlarged and liberal policy . . . ." 
Washington was clearly aware of how unique the new government's freedoms were, stating that it was "a policy worthy of imitation." 
Does this echo a Virginia version of the New England Puritans' claim, "We shall be as a city on a hill, the eyes of all people are upon us" (JohnWinthrop)? 
President Washington further declares, citing the synagogue's own eloquent language, "All possess alike liberty of conscience and immunities of citizenship. It is now no more that toleration is spoken of, as if it was by the indulgence of one class of people that another enjoyed the exercise of their inherent natural rights. For happily the Government of the United States, which gives to bigotry no sanction, to persecution no assistance, requires only that they who live under its protection should demean themselves as good citizens in giving it on all occasions their effectual support." 
So, well before the adoption of the Bill of Rights, George Washington understood just how unique and bold this new liberty was in boldly asserting soul liberty and freedom of conscience as opposed to "mere toleration." 
Clearly, while Washington may not have been a classically trained, multilingual scholar like his colleagues Madison and Jefferson, he fully grasped the enormity of the Revolution they had wrought in the new United States of America.
Dr. Richard Land is president of Southern Evangelical Seminary and executive editor of The Christian Post.