Liberal Church of Sweden Set to Lose 1 Million Members, Start Selling Its Property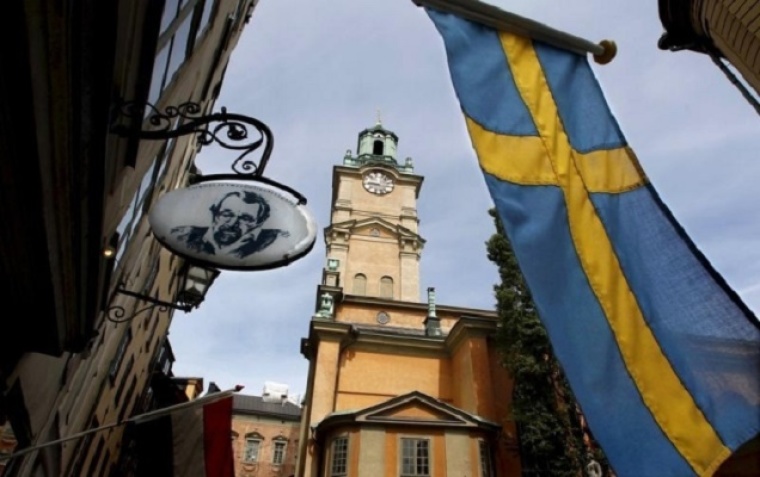 The liberal-leaning Church of Sweden is expected to lose over one million members in the next 10 years, insiders have said, and will soon have to start selling property it can no longer support.
Börje Holgersson, chairman of the church council of Lima-Transtrand in Västerås, said in an article for SVT, the Swedish national public TV, that the parish "simply can't afford to make ends meet."
A translation by Breitbart News on Wednesday noted that fears are that the Lutheran church, which has around six million baptized members in the country, will see a dramatic drop in membership over the next decade.
The development is forcing the council to think about selling some church real estate.
"While we're losing members and fewer people are attending services, the cost of maintaining our churches is still very high," Holgersson said.
"It is a dilemma, because in this business it's not really possible to increase production," he added.
The Church of Sweden drew controversy on a number of occasions in 2017, such as when issuing new guidance in November focused on using gender-neutral language during church service.
The update to the Church's handbook on language, liturgy, hymns and other aspects for instance looked at avoiding masculine terms for God, such as "He" and "Lord."
"Theologically, for instance, we know that God is beyond our gender determinations, God is not human," Archbishop Antje Jackelén, who heads the former state church in Uppsala, said at the time.
The move was met with some criticism, such as from Christer Pahlmblad, an associate theology professor at Sweden's Lund University. Pahlmblad told Denmark's Kristeligt Dagblad newspaper that such a direction will "undermine the doctrine of the Trinity and the community with the other Christian churches."
Jackelén told PBS News Hour in December that the gender-neutral language shift is "not something that's newly invented," however.
"We are not going to give up our tradition. But in the tradition, there are all these elements already present. Like Julian of Norwich in the 14th century said, as sure as God is our father, God is our mother," she said.
The archbishop insisted that the church is not "worshiping political correctness."
"We are worshiping God, the creator of the universe," she added.
Back in 2009, the Church of Sweden consecrated its first lesbian bishop in the face of Eva Brunne, and in the same year it voted in favor of blessing same-sex marriages.
Breitbart London noted that Brunne has made controversial suggestions, such as removing crucifixes from some churches, and installing prayer space for Muslims. Brunne has also suggested that clergy mark the direction of Mecca, so as to make church more welcoming for Muslim guests.
Earlier in February, Sputnik News translated the official Members in Motion report from the denomination, which found out that 85,848 Swedes left the Church in 2016, followed by 93,093 members in 2017.
Church of Sweden press officer Martin Larsson argued that the main reason for this fall in membership is the decline of faith in God.
"The absolutely dominant reason is that one simply does not believe in God. Then it's only natural to believe one should not be a member either," Larsson said, arguing that those born in the 1990s are especially prone to abandoning the Church.