Church of Sweden Tells Clergy to Use Gender-Neutral Pronouns for God, Not 'He' or 'Lord'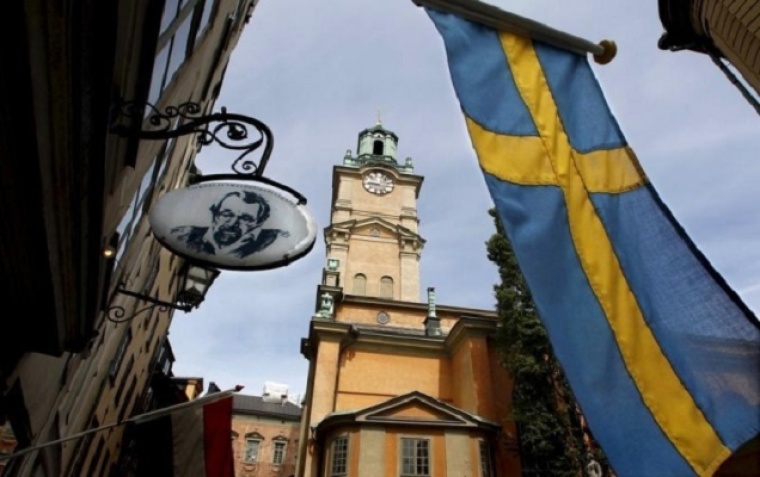 The Evangelical Lutheran Church of Sweden has told clergy that they need to start using gender-neutral language when referring to God, and avoid masculine terms such as "He" and "Lord."
The Associated Press reported on Friday that the guidance was issued in an update to the Church's handbook that deals with terms of language, liturgy, hymns and other aspects.
Archbishop Antje Jackelén, who heads the former state church in Uppsala, explained that there had been internal discussions for clergy to start using more inclusive language as far back as 1986.
"Theologically, for instance, we know that God is beyond our gender determinations, God is not human," Jackelén asserted.
Critics, such as Christer Pahlmblad, an associate theology professor at Sweden's Lund University, told Denmark's Kristeligt Dagblad newspaper, however, that such a direction will "undermine the doctrine of the Trinity and the community with the other Christian churches."
"It really isn't smart if the Church of Sweden becomes known as a church that does not respect the common theology heritage," Dagblad argued.
The Church of Sweden has 6.1 million baptized members in a country of 10 million, but many of those are nominal believers who recently have been leaving the religion in record numbers.
The Local reported that as many as 90,000 members left the church in 2016, with their main reason cited as no longer believing in God.
Pernilla Jonsson, head of analysis at the Swedish Church's department for research, said when speaking about the membership decline:
"The survey confirms what we previously thought which is that the decision to withdraw is for most people a long process. They have a weak relationship (with the Church), or have not reflected on their membership, and when the Church is then in the public spotlight you are reminded of your membership and review it."
The Swedish Church has also separately voted in favor of blessing same-sex marriages, and elected Eva Brunne, the world's first openly lesbian bishop, back in 2009.
The Christian movie "The Shack," which enjoyed box-office success when it was released earlier this year, meanwhile stirred a number of theological debates about God and gender language.
Tony Reinke, author of Newton on the Christian Life: To Live Is Christ, wrote in a blog post at the time that the Bible never titles God as "our Mother," despite the movie depicting God as a female character.
Reinke also said that while there are instances throughout Scripture where feminine imagery is used to describe God's actions or character, God is given masculine rather than feminine titles.
"That explains why in Scripture we find many masculine titles for God: Lord, Father, King, Judge, Savior, Ruler, Warrior, Shepherd, Husband, and even a handful of metaphorical masculine titles like rock, fortress, and shield. While feminine titles for God — queen, lady, mother, and daughter — are never used," Reinke positioned.