Liberty University shifts to online classes to mitigate COVID-19 spread on campus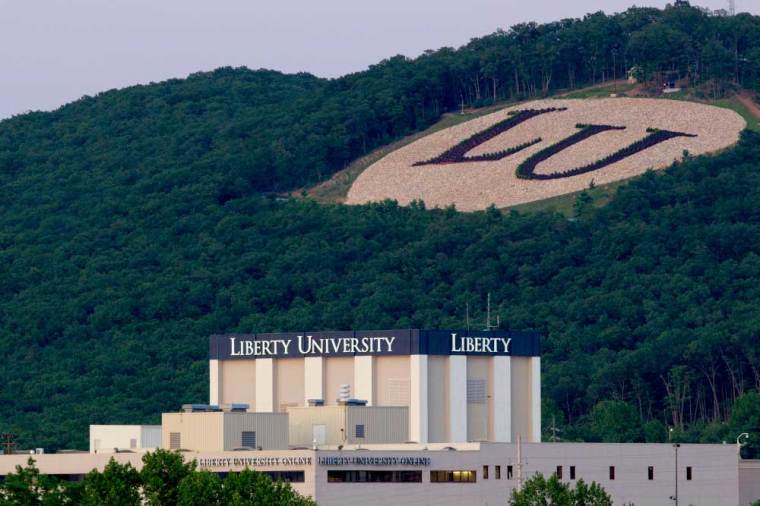 With nearly 160 active COVID-19 cases, Liberty University has announced "temporary mitigation measures" to slow the spread of the virus on campus by moving residential classes online and suspending large indoor gatherings.
The measures by the evangelical Christian university in Lynchburg, Virginia, which has about 15,000 students and 5,000 faculty and staff on campus, began Monday and will end Sept. 10, Liberty said in a statement.
The university clarified that this is not a campus-wide lockdown.
"This period is simply a temporary dial back of some larger indoor activities. Students will NOT be confined to their rooms and are free to use campus facilities and dining venues as usual. The quarantine will only occur for those students with new positive cases as well as those who have been determined to have direct exposure to individuals who have tested positive. All others are free to move about and enjoy our beautiful campus as usual," the university explained.
The plan for outdoor events, including the 2021 football season opener on Sept. 4, remains unaffected, it added.
As of last Wednesday, Liberty had 124 active coronavirus cases among students and 35 among faculty and staff, according to the university's COVID-19 dashboard, which shows that the numbers account for 0.55% of the total campus population.
The website also shows that 274 on-campus students were in quarantine and 111 commuters had been instructed to quarantine.
"We understand the severity of the pandemic and desire to act swiftly to ensure the health and safety of our campus," Keith Anderson, executive director of Liberty's Student Health Center and Wellness Initiatives, said in the statement.
"Through collective collaboration with our on-campus partners, Central Virginia Family Physicians (CVFP), and our Liberty University Health & Wellness professionals, we are attending to our asymptomatic and symptomatic campus members as quickly and thoroughly as possible," Anderson added.
The number of cases at the university rose sharply, as only 40 students and staff had tested positive as students were welcomed back to campus last week, The Washington Times noted.
A few days earlier, the University of Virginia had disenrolled 238 students, mostly undergraduates, for not complying with the public university's COVID-19 vaccination policy, The Epoch Times reported.
Last March, Liberty University's then-president Jerry Falwell Jr. said he thought people were overreacting to the scope of the virus and suggested that the extensive press coverage on the subject was an attempt to undermine then-President Donald Trump politically.
"I don't want to become one of these college presidents who are pushing this problem off on someone else by sending 20-year-olds with near-zero mortality risk to sit at home for the rest of the semester, often with grandparents in the house who truly are at risk," Falwell tweeted at the time.
After Falwell's comments, a petition was signed by approximately 10,000 people asking the university administration to extend spring break and move classes online.
The university later moved most of its on-campus courses online.