Liberty University to Expand James Dobson Center for Family Studies; Cites High Student Demand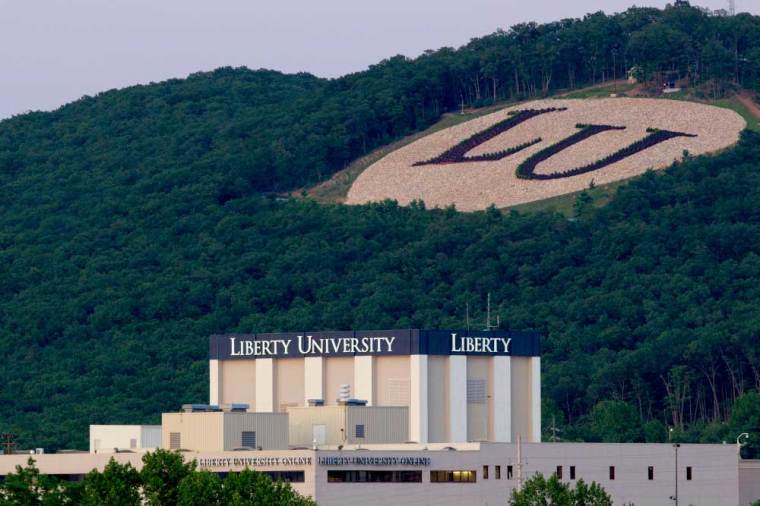 Liberty University has announced that it will be expanding the recently launched James C. Dobson Center for Child Development, Marriage, & Family Studies.
The Lynchburg, Virginia-based evangelical school cited an "overwhelming response" from the student body for the Dobson program, which is part of the School of Behavioral Sciences.
Steve Warren, dean of the School of Behavioral Sciences at Liberty, explained in comments emailed to The Christian Post on Thursday that "student demand" was prompting them to "expand the program and the course offerings."
"The popularity of the Dobson Center reflects the popularity of Dr. Dobson himself and the students' sense of connection to Dr. Dobson, his ministry, and personal popularity," said Warren.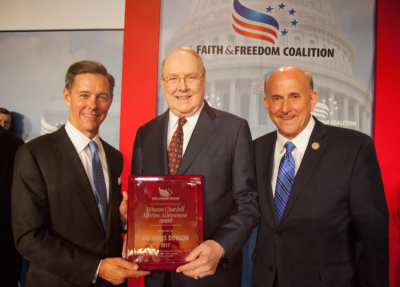 "Dr. Dobson is a world-renowned specialist without peer, and with national and global influence. People are connected to him because of the influence he has poured into society and culture."
Warren also told CP that the Dobson Center will expand its degree offerings, which currently involves only "a basic offering of degree programs at the master's level and several minors at the undergraduate level."
"These initial avenues of study are being expanded to make the Dobson Center concentrations available across the entire undergraduate curriculum, and through additional master's degrees available through the School of Behavioral Sciences," explained Warren.
The Dobson Center was launched in the spring 2016 semester, being created through a partnership with Dobson himself and put under the Department of Counselor Education & Family Studies.
Liberty University explained in a statement released January 2016 that the Center "equips men and women with the knowledge to positively impact the family and society for Christ."
"Regardless of their major or degree program, students can add minors in family advocacy, public policy, & the future, parenting & child/adolescent development, or marriage & family studies," stated Liberty.
"Courses are currently available through Liberty's online education program. Dr. Dobson, as well as other distinguished Christian psychologists and family therapists, teach video lectures. Students who complete the program receive a certificate in marriage and family relationship coaching."
Dobson is founder of the influential Colorado Springs, Colorado-based Focus on the Family and a bestselling author who currently leads Family Talk, which he founded in 2010. He first visited the Liberty campus back in 1993 as a commencement speaker. 
"He is one of the most influential Christian leaders of all time, and we honored that God sent him do us during our time," said Warren.
"Even our youngest students grew up knowing of Dr. Dobson because their parents looked to him. So many of our students talk about hearing his radio programs in the car as they rode with their parents, and our parents still rely on his resources."