Dept. of Education Closes Sexual Assault Investigation at Liberty University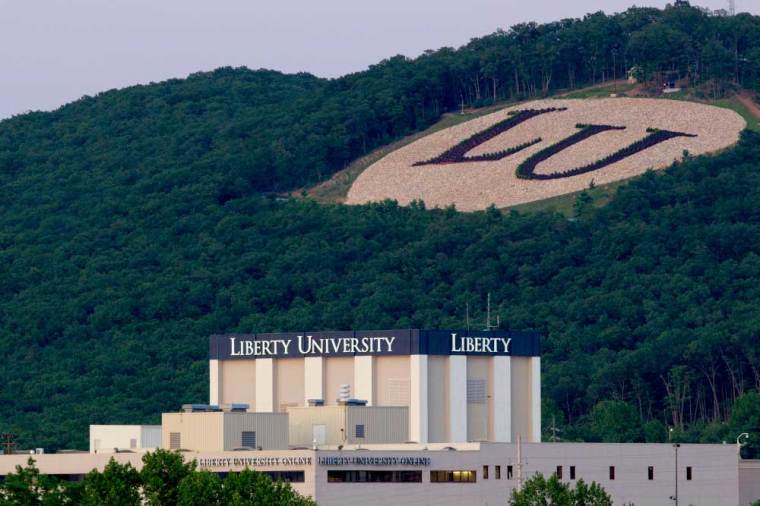 The Department of Education has closed an investigation into Liberty University that was set in motion by a sexual assault claim last fall, citing a lack of jurisdiction.
According to The Chronicle of Higher Education, Letisha Morgan, a team leader in the DOE Office for Civil Rights, wrote in a June 15 letter to Jerry L. Falwell Jr., president of Liberty University, that the individual who had originally filed the complaint against his school was determined not to be a student there. This person also had no "meaningful and sustained contact" with the school at the time of the alleged incident.
Falwell was notified in late November that the Education Department had opened the investigation after the complainant told them that the Christian university had "failed to promptly and equitably respond to complaints, reports, and/or incidents of sexual harassment and sexual violence." This reportedly also included a sexual assault report the complainant had made "and, as a result, students, including the Complainant, were subject to a sexually hostile environment."
Such allegations fall under Title IX, which protects students from sexual harassment and violence in connection with a recipient's education, extracurricular activities, and academic programs, whether such events occur on or off campus.
According to the letter, the Office for Civil Rights "obtained evidence indicating that the individual accused of the alleged sexual assault was employed by the University at the time that the alleged sexual assault occurred." But the accused individual's employment alone "is insufficient to confer jurisdiction under Title IX" given that the complainant was not affiliated with the university and that the alleged assault neither occurred on campus or in connection with any of the University's education programs or activities.
"For these reasons, OCR does not have jurisdiction over the Complainant's complaint. Therefore, OCR will take no further action on the complaint, and it is closing its investigation as of the date of this letter."
Sexual assault gained attention at the evangelical university in September when the university said that two football players were suspended in connection with a sexual assault that allegedly occurred off campus, according to a COHE backgrounder of the case.
A former student that had been previously dismissed from the football program was reportedly also connected to the incident and the school conducted a hearing and determined that the three men violated its policy on sexual harassment and assault. Yet law enforcement officials did not file criminal charges, citing insufficient evidence to proceed with a case.
Similarly, in November, Liberty was scrutinized for hiring former Baylor University athletic director Ian McCaw. Baylor had placed McCaw on probation due to his role in a sexual assault scandal centered on the university's football team. McCaw ultimately resigned from his post at Baylor and Falwell defended hiring him, saying his university reviewed the situation and was "completely satisfied" and that McCaw was "a good man and a great athletic director."
The Trump administration recently confirmed that Falwell is now part of an education reform task force comprised of 15 college presidents examining potential changes to be made in higher education regulations, including the rules pertaining to campus sexual assault.
Liberty University spokesman Len Stevens had earlier stated that Falwell was interested in scrapping a number of regulations that the federal government had imposed on universities, a move that many college presidents agreed with regardless of their politics.
"It's an autonomy issue for universities to be able to not be micromanaged by the Department of Education," Stevens said.