LifeChurch.tv Pastor Craig Groeschel: My Church's Leaders Are Supposed to Be Better Than I Am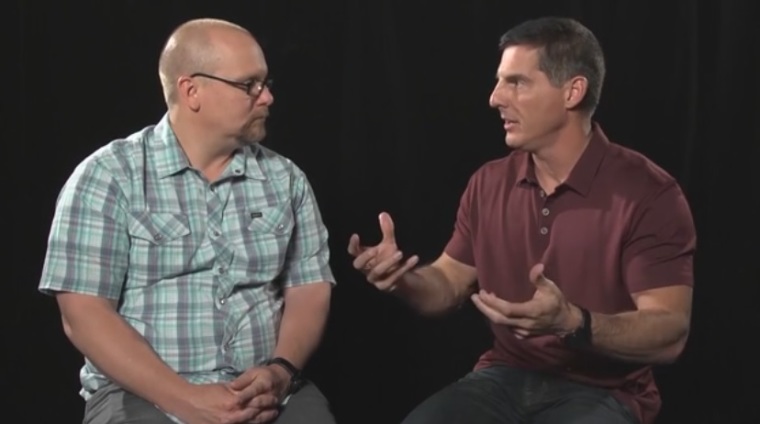 If senior pastors want to maintain great leaders within their church, they should allow them to implement their own vision and not view their talents as a threat, says Craig Groeschel, lead pastor of Oklahoma-based LifeChurch.tv.
In a recent interview with Catalyst executive Brad Lomenick, Groeschel discussed how his four-member leadership group has remained intact since forming the team three years after he founded the now multisite megachurch in 1996.
"They're better than I am, that's how it's supposed to be. They should be better than I am at certain things. If they're not, I didn't select the right people. If I don't trust them, I didn't select the right people. And if they don't have the freedom to do what they're supposed to do, then something is not right," said Groeschel.
Groeschel, who is set to speak at Catalyst One Day in Texas next month, will discuss his personal experience in building leaders in more detail at the event geared toward training the next generation of church and ministry leaders.
During his interview, the Oklahoma pastor noted that he has found effective core elements that have helped. These include vision casting, decision making, team building, and work and life balance, among other fundamentals.
He says he gives his leaders the freedom to implement their own visions, not so he can remain secure in retaining them, but because he genuinely believes in them. He also noted that it is "smart" to encourage individuals in leadership positions while noting that it is also "tragic" when the church does not embrace those types of creative individuals.
"If we don't let others lead, they'll go somewhere else," said Groeschel. "In order to attract and retain great leaders, I've got to delegate and give them not just the ability to carry out just what I say, but I need to give them the authority to carry out what they say."
One of his leadership team members is Bobby Gruenewald, Innovation Leader at LifeChurch.tv, who oversees creative media and the communications team. Groeschel noted that Gruenewald built and sold two technology companies before graduating college and said that one of the reasons he has stayed at LifeChurch.tv is because Groeschel gives him freedom to implement his own ideas.
"YouVersion Bible app and Life Church online was his idea so when he has an idea, he has earned the credibility to run with it," said Groeschel. "He's built whole organizations underneath him and he has the freedom to do it. I don't have to take the credit for it…I'm not going to stand in his way, he can create whatever God puts in his heart."
In addition to Gruenewald, Groeschel works with Kevin Penry, Jerry Hurley and Sam Roberts, all whom work together to shape the vision and direction of the church.
"Without these guys that have my back, that I trust – we've grown up together – if we didn't have any one of those, we wouldn't have the special work that we have today. They all bring something very unique and I don't know how we've managed to keep our team together and work through all our challenges but it's something I'm very thankful that we did," said Groeschel.
Catalyst One Day will take place August 21 in Austin, Texas, where Groeschel will be joined by pastor Andy Stanley of North Point Community Church in Georgia for a gathering designed to focus on answering the practical "how-to" and "what-about" questions regarding leadership.