Lifeway Pulls Mark Driscoll's Books From Stores, Website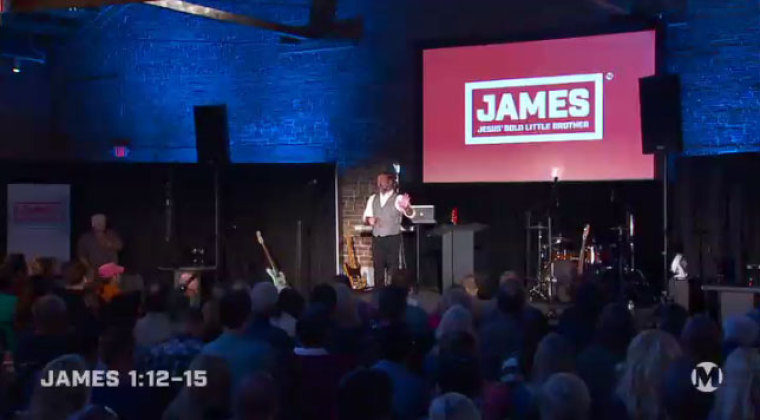 LifeWay has withdrawn books authored by Pastor Mark Driscoll of Mars Hill Church from the more than 186 LifeWay Christian Stores across the nation as well as its website following the removal of his and his megachurch's membership from the Acts 29 Network.
"Lifeway Stores and Lifeway.com are not selling Mark Driscoll's books while we assess the developments regarding his ministry," Patheos quoted Lifeway media relations manager Marty King as saying.
Only five book with a chapter by Pastor Driscoll are now available on the LifeWay website while books written by him are being pulled from the shelves and are no longer available for sale.
Driscoll is the author of over 15 books, according to the church's website. His books include Death by Love: Letters from the Cross; Real Marriage: The Truth About Sex, Friendship, and Life Together; and Who Do You Think You Are?
Prior to the decision, LifeWay offered 42 products authored by or connected to Driscoll, according to Christianity Today.
The Acts 29 church-planting network, which Driscoll founded more than a decade ago, announced Friday that they have dismissed the pastor and his Seattle, Washington-based church from membership, citing complaints from other network pastors concerning his "divisive" behavior. The pastor was also asked to remove himself from ministry.
Pastor Driscoll had apologized. However, the Acts 29 Network said they were convinced that the nature of the accusations against Pastor Driscoll, "most of which have been confirmed by him," make it "untenable and unhelpful" to keep him and his church in the network.
"In taking this action, our prayer is that it will encourage the leadership of Mars Hill to respond in a distinctive and godly manner so that the name of Christ will not continue to be dishonoured," the network said in a statement.
The Acts 29 network added that they leaned on the Mars Hill Board of Advisors & Accountability to take the lead in dealing with this matter. "But we no longer believe the BoAA is able to execute the plan of reconciliation originally laid out. Ample time has been given for repentance, change, and restitution, with none forthcoming. We now have to take another course of action."
In its response, Mars Hill BoAA chairman Michael Van Skaik and member Larry Osborne sent a letter to church members, saying, "No one from Acts 29 contacted Larry Osborne of our board prior to this decision. And perhaps most significantly, Pastor Mark was not personally contacted by the A29 board prior to receiving this announcement."
The board added that the formal charges that were filed against Driscoll "were taken seriously."
"There is clear evidence that the attitudes and behaviors attributed to Mark in the charges are not a part and have not been a part of Mark's life for some time now," the letter read.
Driscoll's dismissal from the network came days after a group of former Mars Hill Church members held a protest outside of the megachurch about a week ago.
The disaffected members staged the protest to challenge Driscoll's claim in a videotaped statement that he would not be able to fully reconcile with members who were abruptly dismissed from or displeased with his ministry because "a lot of the people … remain anonymous." That apology was later followed by another statement of regret over strongly-worded and vulgar comments he made 14 years ago on the church's website.