'Little Couple, Big World' Star Zach Roloff Engaged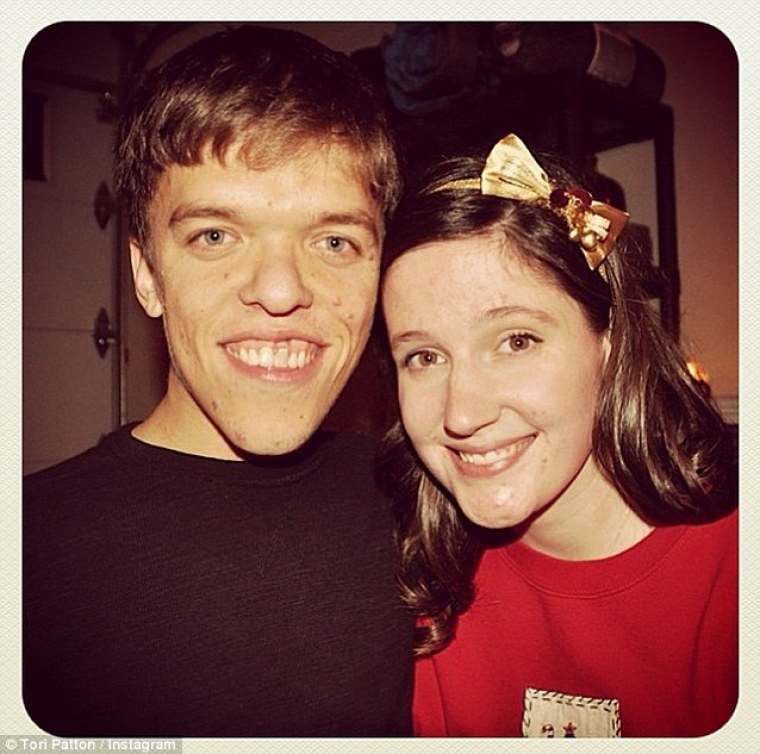 "Little People, Big World" star Zach Roloff is engaged after proposing to girlfriend Tori Patton on Wednesday. He shared the news via Facebook and is engaged just months after his twin brother, Jeremy, announced his engagement to fiancée Audrey Mirabella Botti.
"Thanks to my brothers Jeremy James Roloff and Jacob for capturing," he wrote of the engagement photos posted to his Facebook wall. Zach proposed to Tori in the middle of a field likely on the family farm, which is expansive and very important to the family. Zach is a member of the Roloff family, which was one of the first families to have their lives documented by TLC. The Roloff parents, Amy and Matt, are both little, as is Zach. However, his twin brother, Jeremy, as well as siblings Jacob and Molly are all average size.
The Roloff family has been through ups and downs, both physically and emotionally. Earlier this year, Matt and Amy announced that they were separating and divorcing after 26 years of marriage. The news came as a shock to fans of the series "Little People, Big World," who watched them struggle to keep things together but ultimately overcome many negative things.
Ironically, Jeremy announced his engagement to girlfriend Audrey just one day after his parents announced their separation.
"Hey everyone! Yes, it is true! This weekend I flew home to Oregon, and I had beautiful intentions. I asked Audrey to marry me! We have been SO overwhelmed by the response and we are sincerely grateful and thankful for all your support and encouragement!" Jeremy posted on Facebook.
Now it's Zach and Tori's turn to share their story and excitement.
"You're the one with whom I choose to spend my life with," Tori posted on Instagram. "Three years ago today this man walked into my life and changed it for good. Last night he got down on one knee and asked me the most important question of a relationship. And of course I said yes. I cannot wait to spend my life with my best friend."
"I couldn't be more proud or more overjoyed w/ my two sons Jeremy & Zachary. They've chosen a wonderful woman and asked them to be a part of their life and join them on the rest of their life journey. They said Yes! I'm excited to have Tori and Audrey [be] a part of the family! Love, love!" mom Amy posted.