'Lost Gospel' Book Claims Jesus Married Mary Magdalene and Fathered 2 Children; Scholars Dismiss Assertions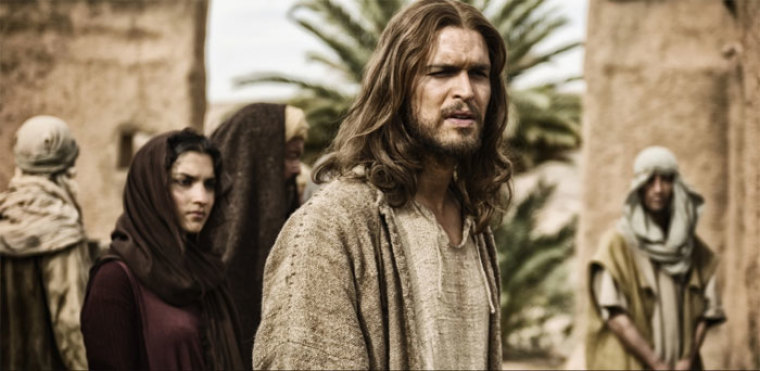 A book set to be released Wednesday titled, The Lost Gospel, is claiming that Jesus Christ married Mary Magdalene and had two children, but a number of religious scholars have dismissed the controversial assertions.
York University (Canada) professor Barrie Wilson and documentarian Simcha Jacobovici reportedly spent six years working on the book, which is based on a 1,500 year-old Aramaic manuscript they say they found in a British library.
Mark Goodacre, a professor of religious studies at Duke University, rejected the way the text has been presented, however.
"I don't think that there is any credibility in these claims at all," Goodacre said, according to ABC News. "There is simply no evidence in this text or anywhere else that Jesus was married to Mary Magdalene, much less that they had a couple of children."
The authors state in the introduction of the book that they are simply sharing the text and are not seeking to attack anyone's views.
"There is now written evidence that Jesus was married to Mary the Magdalene and that they had children together. ... Gathering dust in the British library is a document that takes us into the missing years of Jesus' life. ... According to the document that we uncovered, sometime during this period he became engaged, got married, had sexual relations, and produced children. Before anyone gets his/her theological back up, keep in mind that we are not attacking anyone's theology. We are reporting on text," the introduction reads.
Greg Carey, professor of New Testament at Lancaster Theological Seminary, dismissed the entire book as a hoax and a "sensationalist money-making scheme."
Carey states in an article for The Huffington Post that the book's entire premise is "utter hogwash," and argues that Jesus likely did not marry.
He points out that the ancient text the book is based on, called Joseph and Aseneth, has been discussed throughout in biblical scholar circles, and so The Lost Gospel is not presenting any new information.
The New Testament professor further argued that although historians do wonder about Mary Magdalene's relationship with Jesus, there's no reason to believe they were married.
"Popular tradition turned her into a redeemed prostitute, but again we have no evidence to support that notion. Luke's Gospel depicts her as a prosperous supporter of Jesus' ministry whom Jesus had delivered from demon possession (8:2-3)," Carey writes.
"All four Gospels feature Mary as the first to observe Jesus' empty tomb. She, perhaps with other women, provides the first testimony to the resurrection. An early Christian text, the Gospel of Mary, depicts Mary as the recipient of Jesus' secret teaching. Mary may well have been an important figure in early Christianity. We just have no reason to think she married Jesus."
There have been other claims in recent years that have also been used to suggest that Jesus was married, such as the "Gospel of Jesus' Wife."
The controversial papyrus presented in 2012 by Karen L. King, the Hollis professor of Divinity at Harvard Divinity School, seemingly makes reference to Jesus having a wife, though her name is not mentioned. A number of Christian scholars have also dismissed the validity or significance of the ancient fragment.