'Love & Hip Hop: Atlanta' Star Erica Dixon Confirmed to Be Quitting the Show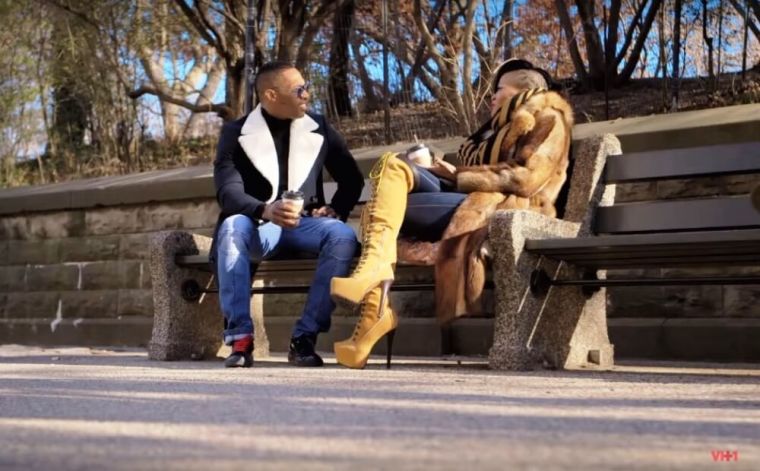 "Love & Hip Hop: Atlanta" cast member Erica Dixon will not be coming back for season 5 and she has revealed the reason behind her departure from the show.
Fans are now expecting "Love & Hip Hop: Atlanta" season 5 to premiere on VH1. While there are some returning cast members, longtime favorite Erica Dixon will not be one of them, according to the Latin Post.
Among the stars returning to "Love & Hip Hop: Atlanta" season 5 are Joseline Hernandez, her estranged husband Stevie J, Karlie Redd, and K. Michelle, the report details.
In an interview with Wetpaint, Dixon confirmed that she will definitely leave the show. The Klass 6 hair and clothing designer said people may not understand her decision because they think her life is glamorous, but she said she wants to live a peaceful life.
Dixon added that being a reality star is not as glamorous as it seems because it entails a lot of things. However, she acknowledged that she is happy where she is right now.
"It's mentally draining and physically draining and people just don't get that you know? And with me being a mom, I still have to put on face when it comes to her no matter what I'm going through," Dixon told Wetpaint in the interview. "I can honestly say I'm at peace and I'm happy."
As of now, Dixon is busy working on her children's book series titled "Southern Bell." The series will be all about her life as a child growing up with parents with addiction and her high school experiences. It will also feature her life with her New York relatives, the report relays.
Dixon's work will be composed of seven books. The first issue titled "Introducing Southern Bell" is now available online for purchase.
Erica Dixon said she will always maintain her ties with co-stars Mimi Faust, Ariane Davis, Rasheeda Frost, and Karlie Redd, but she is not coming back to "Love & Hip Hop: Atlanta."