Loving Yourself Won't Make You Happy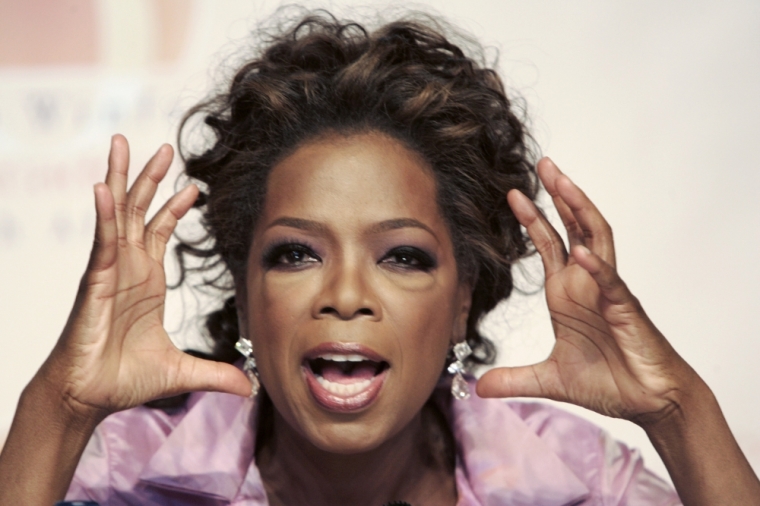 We are all just like, more and more totally awesome, right? We have to be!
Just Consider the Following:
a. Our own testimony (see any social media) indicates we are more awesome with each passing year.

b. Our cameras on our phones improve every year to take better pictures to broadcast our awesomeness.

c. Social media expands exponentially every year – from Facebook to Instagram, to Twitter, to Snapchat – giving us an almost limitless and infinite universe to broadcast our awesomeness!

d. All the experts constantly advise that the secret to happiness is to have a passionate love affair with our awesomeness (and as a culture, we will ride that wave to oblivion).
Here are two experts:
"To love yourself is a never ending journey." – The Oprah

"You, yourself, as much as anybody in the entire universe, deserve your love and affection." – Buddha.
With a, b, c being true, and d being embraced from the top to the bottom of our society, we MUST be over-the-top incredibly happy right? Right? Right?
Wrong.
Even though we have to be the most in-love-with-ourselves people in history, we seem to be the most unhappy people in history. Just one study (and there are many supporting this) reports that there is a 20% increase in diagnosed rates of depression per year (link here).
We live better than kings did 500 years ago (we've got flushing toilets, deodorant, Spam!).
We are our number one lover, but the statistics say we're so unhappy. Why?
The answer is as old as mankind. Happiness is not found in self-love.
It certainly seems like self-love and self-promotion would create a happier me.
The Greeks knew better. They had the story of Narcissus. He fell in love with his own reflection in a pool, couldn't take his eyes of himself, and in one version, drowned. Wade through Instagram one day. You'll find lots of Narcissus' offspring – drowning themselves in selfies.
But even more significant, Jesus warned against a self-centered, self-seeking, self-serving life. He said, If you try to hang on to your life, you will lose it.

Lose it? How is that even possible? If I'm all about me, then I stack the odds in my favor!!
No. If you make it all about you, at least two things happen:
1. No one will like you. You will drive away all the normal healthy people (sycophants and emotionally unhealthy folks will stick close).

2. God and His creation will not cooperate with you.
When reality (universe doesn't revolve around you)
smashes into your expectation (universe does revolve around you),
you will experience depression, anger, frustration, anxiety, etc.
If you try to hang on to your life, you will lose it.
The reality is this: The universe revolves around God. He created it and He keeps it going.
It really is all about Him.
So when I tune my life and tune my heart and tune my mind to reality (it's about Him, not me), He promises great success, great freedom, and a great future.
"If you try to hang on to your life, you will lose it. BUT if you give up your life for My sake, you will save it." Matthew 16:25 (NLT)
It's a simple truth: Self-love and self-promotion are the paths to self-destruction.
While God opposes pride (the self-centered, self-seeking, self-serving), He is ridiculously extravagant with the humble. He exalts the humble (I Peter 5:6) and He lives with the lowly and revives the contrite and lifts their spirits (Isaiah 57:15). As opposed to the proud as God is, He is loving and extravagant with the humble.
So you don't have to get loud and proud and focus all your attention on yourself, you just have to get and live this: HE > i.
And when we get that and live that, HE pours HIS awesomeness on us.
And THAT is real awesomeness.
My prayer? That more and more I "get over me" and "get all about Him".
Originally posted at I Like My Coffee Black.