Maine Feminist Group Holds Protest at Hobby Lobby
A group of men and women from a feminist group protested on the sidewalk in front of Hobby Lobby in Bangor, Maine, Saturday, in reaction to the recent landmark Supreme Court ruling that business owners can object on religious grounds to the contraception mandate.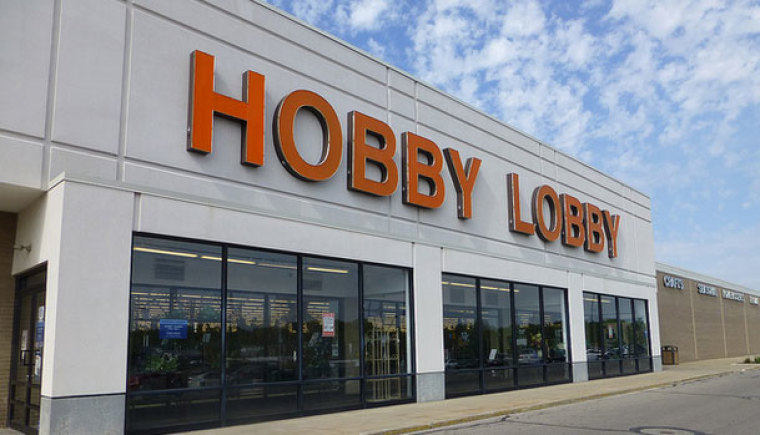 "My body is not your hobby," read signs held by some in the group of about 50 people that was led by the Mabel Wadsworth Women's Health Center.
"Control the boardroom, not the bedroom," read another sign. "Life, liberty and reproductive freedom," said yet another.
"The Mabel Wadsworth Center really doesn't believe that corporations should have a right to make decisions about health care," Abbie Strout, education and outreach coordinator for Mabel Wadsworth, was quoted as saying.
"These decisions should be made between the employees and their doctors. We're really upset with the Supreme Court and Hobby Lobby for bringing this up."
Wadsworth Center seeks to "empower all women, regardless of color, sexual orientation, and economic status, to take control of their sexual and reproductive lives through their menstrual years and beyond," the groups says on its website.
The contraception mandate in the Affordable Care Act forces all companies to cover contraception, sterilization and abortifacients in employees' health care, even if it goes against their religious beliefs.
However, in a five to four decision, the Supreme Court ruled last month that the Religious Freedom Restoration Act applies to privately owned businesses like Hobby Lobby and Conestoga Woods Specialties.
The decision was narrowed to only the contraceptive mandate and is not necessarily applicable to all insurance mandates, like blood transfusions or vaccinations.
In September 2012, Hobby Lobby owners, the Green family, filed a lawsuit against Health and Human Services in the U.S. District Court for the Western District of Oklahoma regarding the mandate.
While the Greens were willing to provide most of the mandated contraceptives, they opposed the provision that they must provide "morning after" and "week after" pills, which are considered abortion-inducing and thus in opposition to the Greens' pro-life views.
Steve Green, president of Hobby Lobby told The Christian Post in an earlier interview, "Our Founders gave us the religious freedoms that we have today and as a business we have the right to live according to those freedoms."