Man in prison for murdering his parents identifies as female under Maine's gender ID policy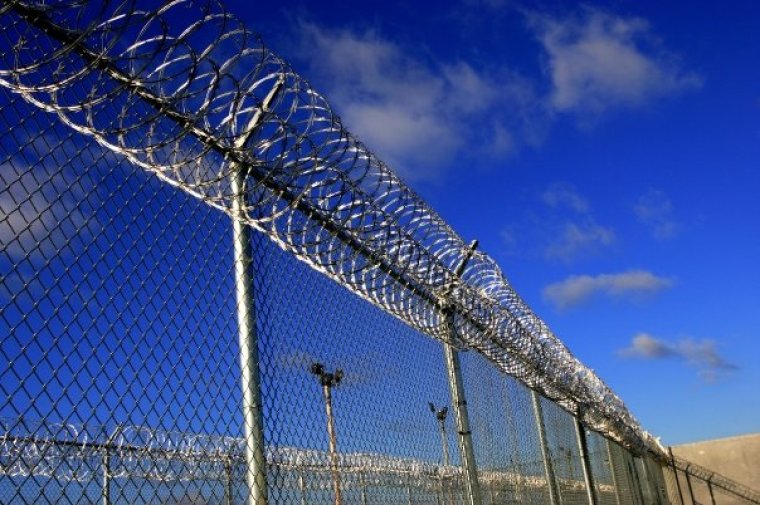 A man sentenced to 40 years in prison for murdering his parents and stabbing his dog to death has claimed a trans identity and is now listed as a female by the Maine Department of Corrections. 
The 24-year-old inmate, Andrew T. Balcer, was initially listed as male as recently as September, according to archived records from the MDOC website. However, updated records identify Balcer as female and include a new photo of him with long, black hair in a side ponytail under the name Andrea. 
A policy implemented by MDOC Commissioner Randell Liberty in 2020 requires Maine correctional facilities to provide inmates with clothing that aligns with their chosen gender identity, including chest binders and push-up bras, according to The Maine Wire. It remains unclear if the facility housing Balcer provided him with women's undergarments.  
The MDOC did not immediately respond to The Christian Post's request for comment about the inmate's status and whether he has also been transferred to a women's prison. 
As Central Maine reported at the time, Balcer was sentenced in December 2018 for the double murder of his parents, Alice and Antonio, on Oct. 31, 2016.
A teenager at the time, Balcer stabbed his mother nine times in the back with a hunting knife before murdering his father, who had woken up after hearing his wife's cries. Balcer stabbed the family dog to stop it from barking and left his older brother, Christopher, alive.
In a 911 call made by Balcer after murdering his parents, he claimed that he just "snapped." During a jailhouse interview, he alleged that he stabbed his parents due to sexual, emotional and physical abuse, accusations that his brother, Christopher, said were untrue. 
Balcer cited his parents' alleged refusal to accept his gender identity as another reason he killed them, saying he knew he wanted to be a woman since he was 3 or 4. He stated that being raised male, combined with fears of being subjected to sexual abuse, led him to murder his parents that night. 
During an interview with Debra Baeder, chief forensic psychologist with the State Forensic Service, Balcer accused his father of making a negative remark about trans-identified individuals the night before the murders, which led to a confrontation. 
"I killed my parents because they suppressed who I was for so long and forced me to be someone I wasn't for so many years. I snapped," Balcer said during the interview, according to Central Maine. 
The inmate's uncle, Carl Pierce, denied that Balcer's family was "intolerant or unaccepting" in a written victim impact statement. 
"[Andrew's] grandfather has funded [his] defense with what he had expected to use for [his] college education," he wrote. "Unfortunately, the most dangerous thing in that house was [Andrew]. There was no reason for Alice and [Tony] to die that night other than for [Andrew's] desire to kill them."
As more states are starting to house trans-identified biological men in women's prisons, female inmates who have been raped or sexually assaulted in the past have raised concerns about their welfare.
In The Christian Post's "Generation Indoctrination" podcast series, Amie Ichikawa, a former inmate and head of the nonprofit organization Woman II Woman, said her family members were shocked and didn't believe her when she told them she was incarcerated with a man who had a history of violence against women. 
"It's the most helpless feeling I've had to date," Ichikawa recalled of her time in prison at the Central California Women's Facility. 
"Just to know that you have absolutely no control of your environment, your own physical wellbeing, your mental health, nothing. And there's really no one you can talk to about it. It's so unbelievable that I would call home every day crying for weeks, trying to explain to my family that there was a serial rapist housed here. And that this is legal, that the state really did it," she continued.
"[My family] thought I was delusional," she recalled. "And that just adds to the helplessness, the feeling of utter vulnerability. It's just like you're emotionally naked. And it creates this cloud of hopelessness that sits over the entire prison. The whole population is on pins and needles and it creates more tension."
Ichikawa also claimed that synthetic testosterone is being distributed in medical lines at prison clinics and offered to women with a masculine-like appearance. 
"Anyone who is even remotely masculine with a low ponytail or anything is asked if they want to get on testosterone," she said. "And it's much more accessible than anything else. Much easier than getting a mammogram or an X-ray for a broken bone."
According to the former inmate, some women wanted the testosterone to grow stronger to protect themselves from the biological men in the women's prison. 
California Gov. Gavin Newsom signed Senate Bill 132 in 2020, which allows inmates to transfer to prisons that align with their chosen gender identity. 
In New Jersey, which enacted a similar policy in June 2021, a women's facility transferred out a trans-identified male after the inmate impregnated two women while serving time at a women's-only prison.