Major pharmacy chain won't dispense abortion pill in some states amid pro-life backlash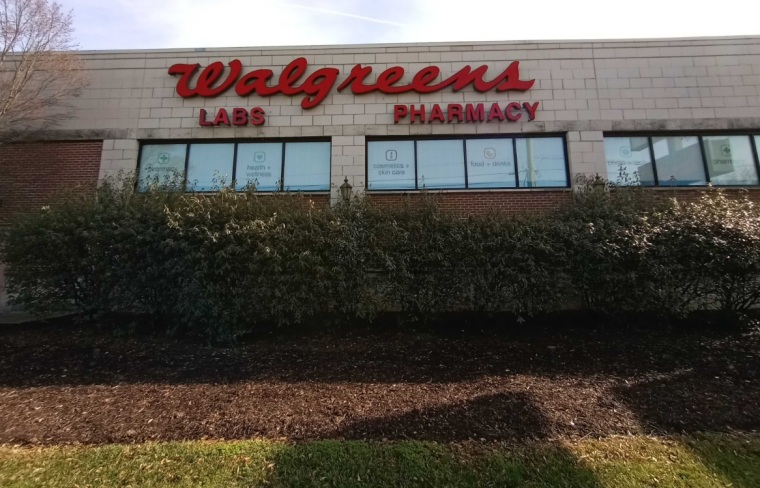 Following threats of legal action and pressure from over 20 attorneys general, the major pharmacy retail chain Walgreens confirmed that it will not dispense the abortion pill in certain parts of the country, even in places where abortion remains legal.
In response to the U.S. Food and Drug Administration certifying pharmacies to dispense abortion pills, Walgreens announced in January that it had taken steps to begin offering a prescription for the drug, resulting in backlash from various pro-life groups and nearly two dozen state attorneys general. 
"We have responded to the state attorneys general letter to Walgreens dated February 1 by indicating we will not dispense Mifepristone in their respective states," Fraser Engerman, senior director of external relations for Walgreens, told The Christian Post in a Friday statement.
"We are not distributing Mifepristone at this time. We intend to be a certified pharmacy and will dispense Mifepristone only in those jurisdictions where it is legal and operationally feasible."
Last month, Attorney General Andrew Bailey of Missouri led a coalition of 20 attorneys general in sending letters to Walgreens and CVS, promising to take legal action if the company began distributing the drugs. 
The letters were signed by the attorneys general of Alabama, Alaska, Arkansas, Florida, Georgia, Indiana, Iowa, Kentucky, Louisiana, Mississippi, Montana, North Dakota, Ohio, Oklahoma, South Carolina, South Dakota, Texas, Utah and West Virginia.
Kansas Attorney General Kris Kobach also sent letters to the major pharmacy chains and received assurance that Walgreens would not dispense Mifepristone within the state and not to mail the medical abortion pill into the state. He called on CVS to do the same. 
While the company stated that it had not begun to distribute abortion pills, it is working on obtaining certification to do so through the FDA. The company intends to remain consistent with all "applicable laws" and knows it cannot dispense abortion pills at all locations.
"Walgreens is not currently dispensing Mifepristone in any of its locations. As you know, to become certified by the FDA, participating pharmacies must satisfy a range of safety and risk mitigation requirements to dispense this drug," Walgreens Global Chief Legal Officer Danielle C. Gray wrote in a Feb. 17 letter to Kobach. "At this time, we are working through the certification process, which includes the evaluation of our pharmacy network to determine where we will dispense Mifepristone and training protocols and updates for our pharmacists."
The chemical abortion drug regimen features Mifepristone, also known as RU-486, a synthetic steroid endocrine disruptor that blocks progesterone receptors in the uterus and chemically destroys the environment in the uterus and starves the baby to death. The FDA mandates using another drug, misoprostol, to induce cramping and contractions to expel the baby from the mother's womb.
Missy Martinez-Stone, CEO of Reprotection, a pro-life organization that investigates and shuts down abortion facilities by ensuring states enforce existing laws, told CP in a statement that the "abortion industry needs to realize that it's not above the law, and states are going to fight back."
"Retail pharmacies should not be in the business of dispensing a drug designed to kill innocent human beings," she continued. "This dehumanization of preborn children also has devastating implications for their mothers."
The pro-life advocate contends that expanding access to chemical abortion and reducing regulations means some women could take the pill without realizing their pregnancy is ectopic, endangering their lives. Martinez-Stone also argues that a woman who lives alone that takes the drug could start hemorrhaging without anyone around to help her. 
"By forcing women to become their own abortionists, the abortion industry is able to elude accountability for the women who are harmed by its lies and manipulation," she stated. 
"We need states to continue stepping up to ensure that the law does what it's intended to do: Protect innocent lives and ensure bad actors do not get away with victimizing women and children." 
Students for Life of America, a pro-life student organization present on college and high school campuses nationwide, held protests at dozens of Walgreens, CVS and Rite Aid pharmacies on Saturday, urging them to "opt out" of selling chemical abortion pills. 
"Addressing the harms of Chemical Abortion is a multi-level campaign and includes legislation, citizen petitions, education on campuses, and community activism," Kristi Hamrick, vice president of media and policy at Students for Life Action, told CP in a statement.
"That includes the activism this week and weekend, in protesting at Walgreens to make it clear that opposition to abortion vendors will include community pharmacies if they deal in death by Chemical Abortion pills." 
The policy strategist shared that SFLA plans to work through Congress to call for an environmental assessment as a result of dumping medical waste into the water system. 
The pro-life group has consistently raised concerns about the potential environmental devastation caused by a woman flushing blood and human remains down the toilet after undergoing the chemical abortion pill regimen. 
A pair of women interviewed by CP described their chemical abortion pill experiences, recalling the pain and bleeding they endured before eventually disposing of their unborn child's remains via the toilet. 
"There is nothing natural or safe about it," Krissy Spivey told CP about the abortion pills. "Essentially, you become your own abortionist, and nothing can prepare you for how traumatizing that is. 
"Your safe place, whether it be your home or your workplace, becomes a graveyard. The emotional toll that it takes, the trauma that happens in those places that are supposed to feel safe. ... You're robbed of so much more than the life of your child. You're robbed of your safe place," she added.
According to a 2021 peer-reviewed longitudinal study conducted by the pro-life research organization Charlotte Lozier Institute, the rate of emergency room visits after a chemical abortion increased by over 500% from 2002 through 2015.
The researchers also noted that by 2015, 60.9% of emergency room visits due to chemical abortion pill complications were miscoded as miscarriages. 
In response to pharmacy chains taking steps to dispense the abortion pill, various pro-life groups, including the Progressive Anti-Abortion Uprising, Rehumanize International, the Society for Truth and Justice, the Pro-Life Action League, Pro-Life San Francisco and Survivors of the Abortion Holocaust conducted nationwide protests through the #StopAbortionRx campaign. 
The campaign called on pro-lifers to "protest outside your local CVS or Walgreens pharmacy," "post to social media with the hashtag #StopAbortionRx to raise awareness," "call your local pharmacy and demand they cut ties with the Abortion Industry" and "boycott CVS and Walgreens until they stop taking steps to sell abortion drugs."