Majority of American Catholics OK With Children Being Raised by Gay Parents, Survey Finds Ahead of Historic Papal Visit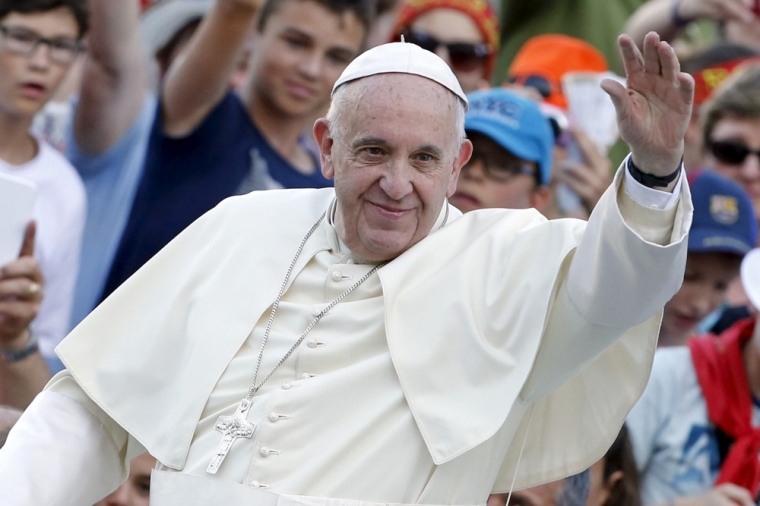 A strong majority of American Catholics support raising children in non-traditional families, such as single-parent and divorced households, or by same-sex parents, according to a survey conducted by the Pew Research Center for Religion & Public Life.
"Nine-in-10 U.S. Catholics say a household headed by a married mother and father is an ideal situation for bringing up children. But the survey shows that large majorities think other kinds of families — those headed by parents who are single, divorced, unmarried or gay — are OK for raising children, too," noted Pew in an analysis released on Wednesday, ahead Pope Francis' first U.S. visit later this month in which he'll encounter a national Catholic population largely supportive of family units not advanced or encouraged by Church teaching.
"This may be in part because Francis' American flock is experiencing life in all its modern complexity. According to the survey, one-in-four Catholics have gone through a divorce. One-in-10 have not only divorced but also remarried. One-in-10 are living with a romantic partner, sans wedding, and more than four-in-10 have done so at some point in their lives."
The data came from Pew's 2015 Survey of U.S. Catholics and Family Life, which was conducted via cellphones and landlines from May 5 to June 7.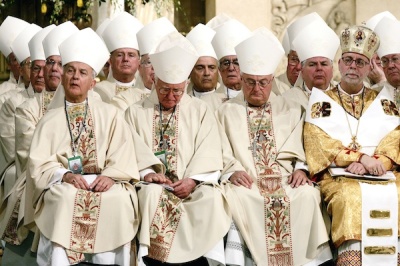 Levels of acceptance for non-traditional family units raising children were broken down into either "acceptable and as good as any other arrangement" or "acceptable but not as good as some others."
Combined, 84 percent of respondents considered children being raised by unmarried parents acceptable and 64 percent of respondents considered children being raised by same-sex couples to be acceptable.
"Catholics also condone a variety of adult living arrangements that the church traditionally has frowned upon," continued Pew.
"A sizable majority (85 percent) think it's acceptable for a man and woman to live together as a couple outside of marriage, including more than half (55 percent) who say cohabitation is as good as any other living arrangement for adults. And seven-in-10 Catholics say married couples who opt not to have children have chosen a lifestyle that is as good as any other."
Last November, the pontiff announced that he was going to make an official visit to the U.S. in September.
While the major focus was that of the triennial World Meeting of Families, which will be held in Philadelphia, the pontiff will also be addressing a joint session of Congress.
"It is my great privilege to announce that His Holiness Pope Francis will visit the United States Capitol on Thursday, Sept. 24," stated Speaker of the House John Boehner in February.
"On that day, he will become the first leader of the Holy See to address a joint meeting of Congress. It will be a historic visit, and we are truly grateful that Pope Francis has accepted our invitation."
Begun by Pope John Paul II in 1994, the World Meeting of Families is centered on issues pertaining to family values and family life.