Man arrested in hit-and-run that killed pastor; husband forgives the accused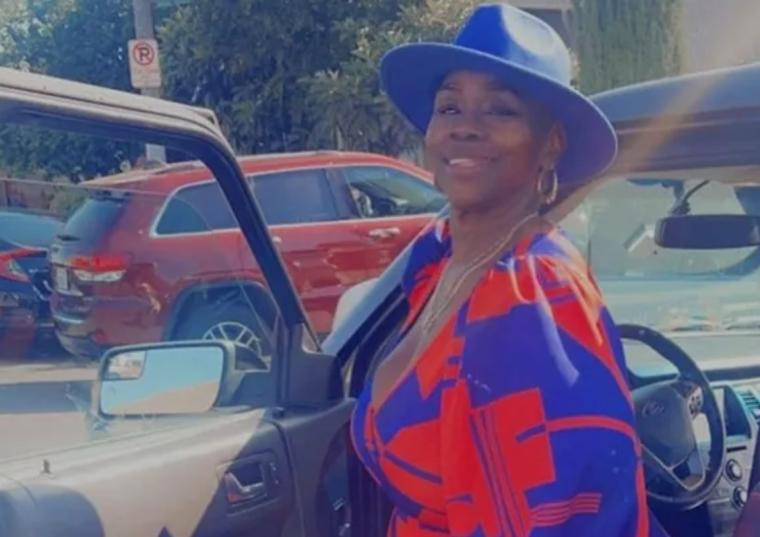 Police in California have arrested a man in the case of a 62-year-old pastor and foster mother who was killed in a hit-and-run on Christmas Eve while she was going to a shelter in Los Angeles to drop off toys. The victim's husband says he has forgiven the accused.
Officers from the Los Angeles Police Department arrested 55-year-old Carlos Mayor, an L.A. resident, on suspicion of vehicular manslaughter of Trina Newman-Townsend, who had two biological children and six foster children, ABC 7 reported.
After last week's arrest, many family members and friends arrived at LAPD's South Traffic Division to thank the officers, NBC LA said, adding that police believe the suspect was driving the car that hit and killed Newman-Townsend as she was going back to her car after dropping off gifts at a South LA shelter in the Broadway-Manchester area.
After hitting the victim, the driver jumped a red light and sped away from the scene, a witness was quoted as saying.
"A blue mid-size sedan traveling northbound on South Broadway struck her and fled northbound on South Broadway, failing to stop or render aid," LAPD said in a statement, according to People magazine.
 Mayor's bail has been set at $50,000, and he is scheduled to appear in court on Jan. 25.
Newman-Townsend's husband, Curtis Townsend Sr., said he had forgiven the accused. "Carlos, I forgive you. You panicked. Things happen," he was quoted as saying.
At her memorial on Dec. 29, Dwayne Newman told mourners, "The community is here honoring my sister, somebody you didn't even know.
Newman-Townsend was "somebody that was doing something in the community that you never knew, until her death," she added.
The victim's daughter, Callie Harvey, was quoted as saying, "My mother was a phenomenal woman. Love is a verb — people forget that. She showed you that she loved you. … She had a heart. That lady, she loved unconditionally."
Newman-Townsend's family is raising money online to "celebrate and honor" her life.
As of Tuesday, nearly $8,000 had been raised.
"Her days were filled with love, laughter, faith and communion. She always made sure the family gathered together and everyone was celebrated. Those blessed with her presence always felt welcomed, were well accommodated, and received so much of her love. Selfless is an understatement," the fundraiser says.
"Her doors remained open to family, friends, foster children, or basically anyone that was in need. No matter how busy or tired she was, she'd make your needs her priority. If she had it, she gave it without hesitation or expecting a return. If she couldn't provide by her own means, she'd gathered the village to make way."