Man Models Face Transplant; Credits Power of Faith, God for Surgery Success (VIDEO)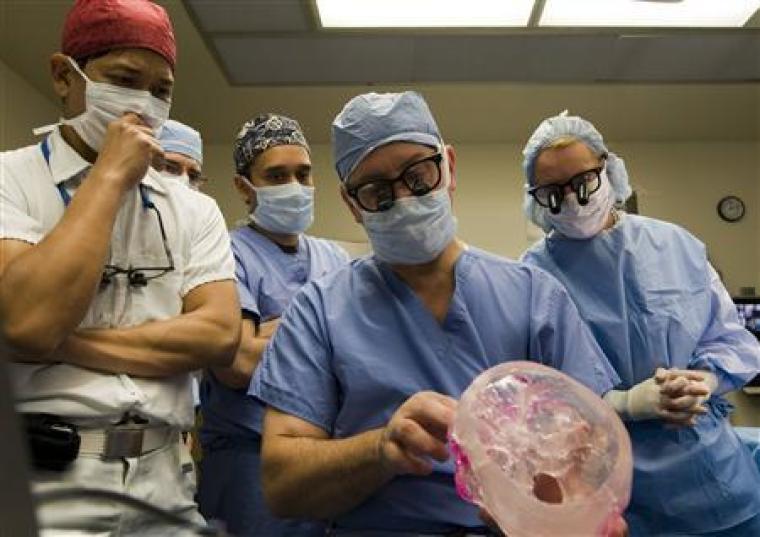 A 39-year-old Maryland man recently modeled his face transplant in GQ magazine.
Richard Norris, who hopes his GQ shoot inspires others with disfiguring injuries, was 22 when his nose, cheekbones, lips, tongue, teeth, jaw and chin were accidentally blown off by a shotgun back in 1997. He has no memory of what occurred during the accident.
TO SEE PHOTOS OF NORRIS' GQ MAGAZINE SHOOT CLICK HERE
"Richard took a shotgun from his gun cabinet and told Mrs. Norris that he would just shoot himself. When Richard racked a shell into the shotgun's chamber, the gun fired," according to a Henry County, Maryland, sheriff's report. "There was what appeared to be human flesh, bone, and teeth on all four walls in Richard's bedroom."
In 2012, he underwent a 36-hour face transplant procedure performed by NYU's chair of plastic surgery, Dr. Eduardo Rodriguez.
Rodriguez, who Norris' mother describes as a "godsend," successfully attached the face of a recently deceased 21-year-old man and Norris showed off the results in GQ.
The men's magazine features graphic before and after photos of Norris and critics have hailed him "brave" for participating in the shoot.
Prior to surgery, Norris spent more than a decade hidden in his parents' rural Virginia home because he was too embarrassed to show his face in public.
Eventually it was his faith in God that gave him hope and enough strength to follow through with the full face transplant. He hopes his ordeal raises awareness for organ donation.
"A drop of hope can create an ocean. But a bucket of faith can create an entire world," he said.
"Sometimes God will put you on your back to make you look up ... Sometimes you need that nudge," he added.
Despite the success of his surgery Norris is still limited in certain areas of his life. He is not allowed to drive due to a risk of seizures and he is still isolated in his parents' home.
He reportedly has a girlfriend and sometimes spends his days fly fishing.