Man Who Allegedly Smashed Ten Commandments Monument Is a Devout Christian, Says Mom: 'In His Right Mind It Would Break His Heart'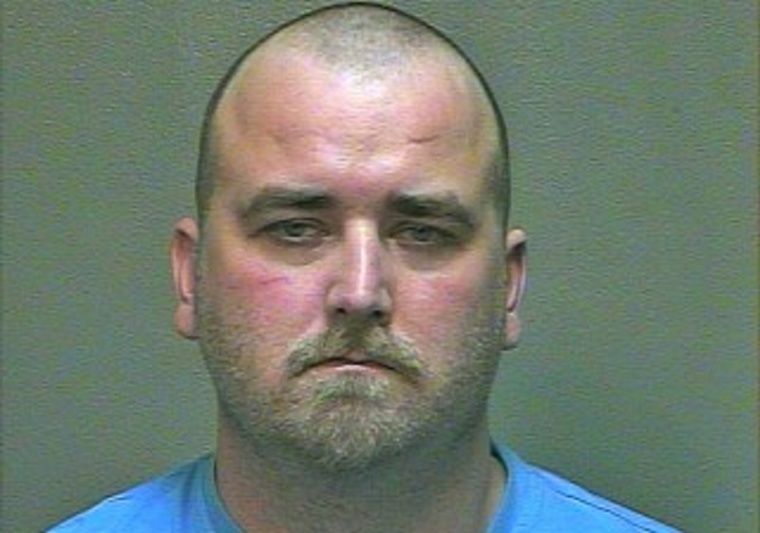 Michael Reed Jr., the 29-year-old man accused of destroying the controversial Ten Commandments monument at the Oklahoma Capitol, is a devout Christian who wanted to be a pastor but has been wrestling with mental illness for the last two years, according his mother.
"Michael would never be that disrespectful, defacing the Ten Commandments … in his right mind it would break his heart to know that … everyone that knows him is praying so hard right now," his mother, Crystal Tucker, told KOCO.
Secret Service Special Agent David Allison noted in an earlier report that Reed, who suffers from bipolar disorder, was taken into custody Friday after he threatened to kill President Barack Obama and spat on a picture of the president in the Oklahoma City Federal Building. He later told agents that Satan instructed him to urinate on the Ten Commandments monument and destroy it.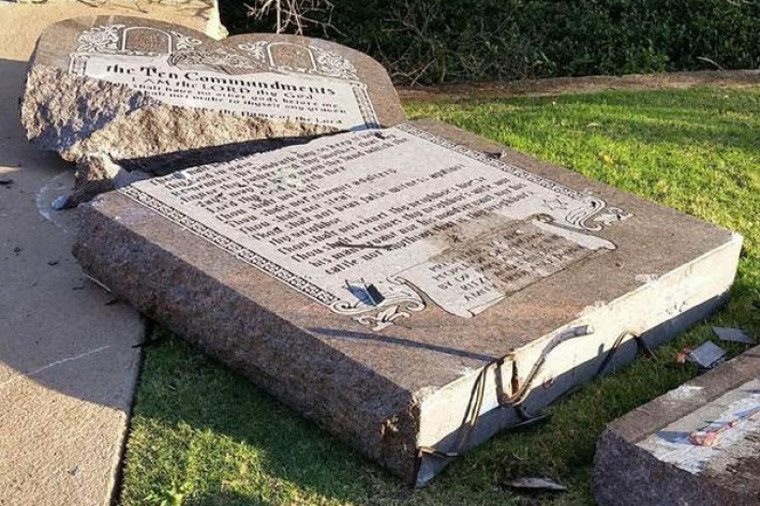 According to Reed's mother in the heartbreaking interview, however, the man who did that is not the man she knows as her son.
"If he weren't in the throes of another breakdown this is not something that Michael would do. He would never just say something that meant that much to him. He takes the Ten Commandments very seriously. He's been a Christian his whole adult life," she said.
Tucker explained that her son's mental illness began manifesting itself after he got hurt on his job four years ago.
"He hurt himself at his job four years ago, and they did surgeries on him and put him on medicine. He just slowly built up. He had a very mild breakdown and he had one that lasted a few days and then the last year it got even more severe. I believe it's just the stress — he's just overwhelmed with everything that's gone wrong and this is how it manifested itself with a mental breakdown," she explained.
"The one thing that's foremost in his mind is God and his religion, his Christianity. That's what he was striving for — to become a pastor. So when he had this mental breakdown that's in the forefront of his mind, so I can see that a statue of the Ten Commandments would be something that would attract him," she said.
Oklahoma Highway Patrol revealed in a KFOR report that Reed has been charged with destruction of state property or improvements, indecent exposure, making threatening statements, reckless driving and operating a vehicle with a revoked license.
Due to its religious nature, the granite Ten Commandments monument has been the cause of much controversy since it was presented as a gift by state Rep. Mike Ritze, R-Broken Arrow.
The American Civil Liberties Union charged in a lawsuit that the monument's placement on the capitol grounds was in violation of the state constitution's prohibition against use of public property to support "any sect, church, denomination or system of religion." That lawsuit was dismissed in September but the organization filed an appeal in the State Supreme Court Thursday, the same day Reed crashed into the statue.
Oklahoma Gov. Mary Fallin decried the destruction of the monument and has pledged to help raise private money to restore it.
"This monument was built to memorialize the historical significance of the Ten Commandments in guiding our own laws and lives," Fallin told The Oklahoman. "It is absolutely appalling that someone would vandalize anything at the Oklahoma state Capitol — the people's building — much less a monument of such significance. The person or people responsible for this crime will be caught and held responsible."