Marine-Turned-Army Chaplain Preaches 'Reconciliation' at St. Paul's Chapel on 9/11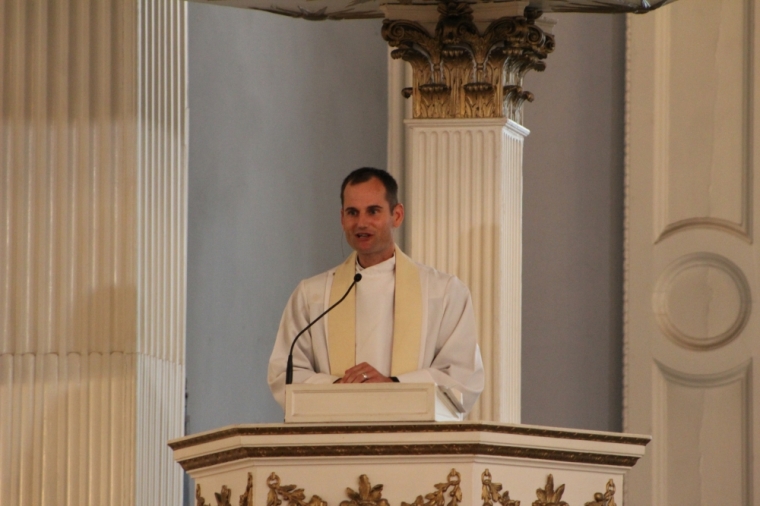 NEW YORK — Marine turned Army chaplain the Rev. David W. Peters, who won Trinity Wall Street's 2015 Reconciliation Preaching Prize, urged New Yorkers on the 14th anniversary of the 9/11 terrorist attacks Friday, to learn how to reconcile and put the lesson into practice.
Speaking at the St. Paul's Chapel which forms part of the Episcopal Parish of Trinity Wall Street in Lower Manhattan, New York City, Peters delivered a sermon titled "Learning War and Reconciliation" in which he declared: "Jesus makes it clear, you don't do forgiveness you have to be forgiveness. You don't do reconciliation, you have to be reconciliation."
Peters, 39, is a resident of Texas where he is studying for a master of arts in religion degree at the Seminary of the Southwest. He is also curate at Grace Episcopal Church in Georgetown, Texas.
A statement from Trinity Wall Street said Peters entered the contest on preaching reconciliation because he realized how 9/11 has shaped the trajectory of his own life and left a huge wound on the collective American psyche.
"Reconciliation and healing need to flow in those places. I'd like to be part of this. I'd like to be part of this movement of reconciliation," said Peters in a statement prior to delivering his sermon. "I am deeply honored to be able to speak about healing and the way forward at St. Paul's Chapel, a sanctuary for renewal and inspiration since the dark days of 9/11."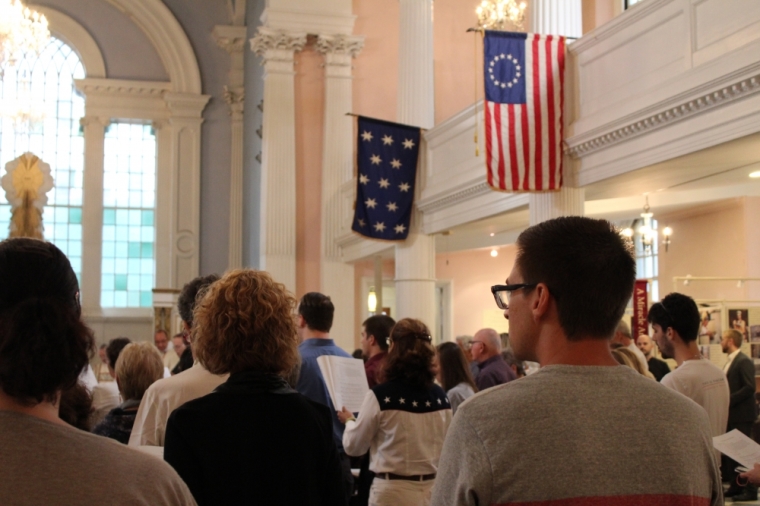 Peters, who served in the Marines fresh out of high school in 1994, explained that he was a youth minister in Pennsylvania when the 9/11 attack took place in 2001. When the U.S. went to war with Afghanistan, he said he decided to become an Army chaplain because he knew that the soldiers would need chaplains to "bring God's grace in a place that didn't have much of either."
"You and I know what happened on this day just a few years ago. On this day the end of days many of you were right here, somewhere near here when that happened. You smelled it. Nothing smells like that," said Peters in his sermon Friday.
"After that day the world changed for all of us. After we invaded Afghanistan and Iraq, yes it was us all of us, we did this. Only a few people mostly young men did it, but the whole nation all of us were involved," he continued before explaining that reconciliation is usually difficult because those we need to reconcile with are those we were once close with.
"[The] most difficult person to reconcile with is someone close to you who betrays you. Sold you out," he said.
The Rev. William Lupfer, rector of Trinity Wall Street, said he hoped that those who heard Peters' sermon would find the lesson useful.
"In his powerful first-hand testimony, David preaches the message that reconciliation is learned and has to be practiced. It is our hope that his words will comfort those struggling with contemporary events, and that they will foster understanding beyond the walls of our sanctuary and remembrance of 9/11," said Lupfer.