Mario Kart 8 Wii U: Is Motorsport Commentary Something to Consider in the Future? (VIDEO)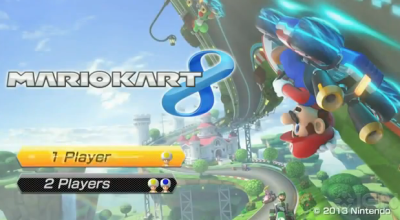 Mario Kart 8 is in development and on its way to the Wii U, and now a video containing game footage is going around featuring Motorsport commentary.
The video, uploaded by YouTube channel FamilyGamerTV, shows someone playing Mario Kart 8 while professional broadcaster, Alan Boiston of Team VVV channel, commentates a few races for the game.
"We grabbed Alan Boiston of Team VVV YoutTube channel to bring his F1 commentating expertise to our Mario Kart 8 three course championship. Enjoy the thrills and spills of an authentic Mario Kart track day as Boiston's dulcet tones get the blood racing and offer some amusement to Mario Kart through the eyes of an F1 fan," the video description said.
Mario Kart 8 is slated for an April 2014 release according to an accidentally leaked newsletter from Nintendo of Europe.
Mario Kart has been a staple of the Nintendo since Super Mario Kart for the Super Nintendo in 1992.
The game revolves around characters in the Super Mario universe going head to head race car battles. Players are able to cycle through a series of weapons and gadgets to enhance their skills on the track.
Another Mario game is in development as well, Super Mario 3D Land.
Super Mario 3D World made its first appearance at the E3 event over the summer, and the game definitely turned heads as far as impressive game play.
The game is multiplayer, or a friend can help out using the GamePad touchscreen.
Mario 3D World hits the Wii U on November 22 in North America.