Mark Burnett Says Production of 'A.D.' Is in 'God's Hands,' New Series Premieres on Easter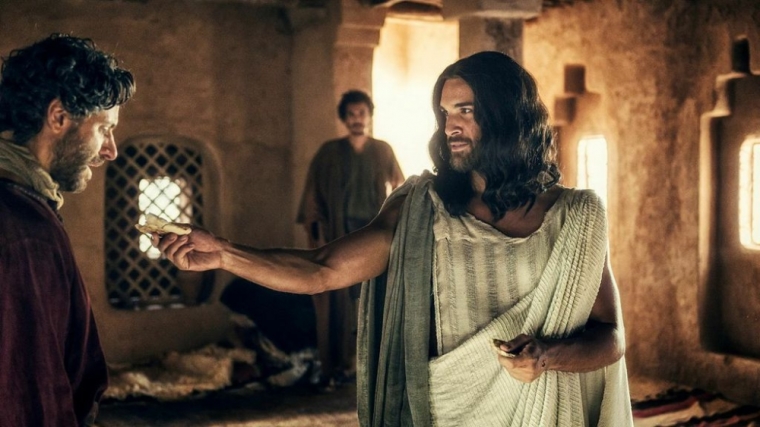 Mark Burnett and Roma Downey have thanked God for smooth sailing during the filming of their new mini-series "A.D."
The power couple spoke to TCA (Television Critics Association) critics at the Winter TV Press Tour 2015 on Friday where Burnett said that God scheduled the production of the "Bible" series follow-up 'A.D.' which will premiere on NBC on April 5, Easter Sunday.
"We couldn't make it any faster," the 54-year-old executive producer said, according to Deadline. "We are people of deep faith and I believe God's hands are all over it. I believe it was always intended to be Easter Sunday."
The Easter Sunday premiere of "A.D." this year will arrive on the same day that the "Bible" series concluded its 10-episode run two years ago, drawing 11.7 million viewers.
"It's the perfect launch day, isn't it?" Downey asked during the event. "We just know there's a hunger for this kind of material. People are hungry for stories of faith and 'A.D.,' we believe, will satiate that hunger."
Unlike the "Bible" series, which aired on the History channel, "A.D." will be seen in households across the U.S. on NBC.
"We are extremely ethical, and I spoke to them," Burnett said when asked about the change from the History Channel to NBC. "I believe this belongs on American [broadcast] network. It has the biggest privilege in the world ... to have an hour of primetime on American [broadcast] network TV; there is nothing like it on earth."
Meanwhile, "A.D." will pick up right where the "Bible" series left off on a harrowing yet uplifting journey through the birth of the church. More specifically, "A.D" follows the first ten chapters of the Book of Acts, exploring the aftermath of Christ's death and its impact on His disciples as well as his mother, Mary, and key political and religious leaders of the time.
In addition to telling the compelling story of the early church complete with faith, sacrifice and victory, "A.D." features an incredibly diverse cast that offers powerful performances. The cast includes Argentinean actor Juan Pablo di Pace who portrays Jesus, and roles of iconic Bible characters such as Mary Magdalene, John, James, and Simon the Zealot went to actors from all over the world.
There are rumors that "A.D." could also reach the big screen, but Burnett maintained uncertainty, explaining that the series was "still in production." Watch the trailer here.