Interview With Mark DeYmaz: Integrating the Church Ethnically, Economically 'For the Sake of the Gospel'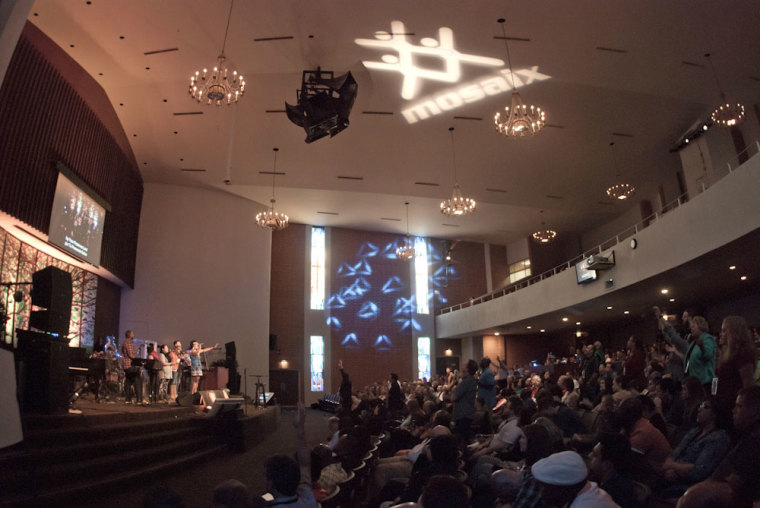 LONG BEACH, Calif. – Mark DeYmaz, founding pastor of Mosaic Church in central Arkansas and who led the second national conference on multi-ethnic churches, said the movement's goal is to integrate the church ethnically and economically for the sake of the Gospel.
"As far as a movement, our focus is addressing these two glaring systemic problems in the church that we face out of Galatians 3:28. Not men and women so much, but ethnic and economic inclusion," DeYmaz told The Christian Post backstage at the Mosaix 2013 conference held at Grace Brethren Church in Long Beach last week.
DeYmaz, author of the book, Building a Healthy Multi-ethnic Church: Mandate, Commitments and Practices of a Diverse Congregation, said he, along with this wife, Linda, were called by God to plant a multi-ethnic and economically diverse church in Little Rock, Ark., that is reflective of the community the church serves.
According to DeYmaz, even though the vast majority of churches in the U.S. are segregated homogeneous churches, the first century church was multi-ethnic and united Jews and Gentiles together to worship God.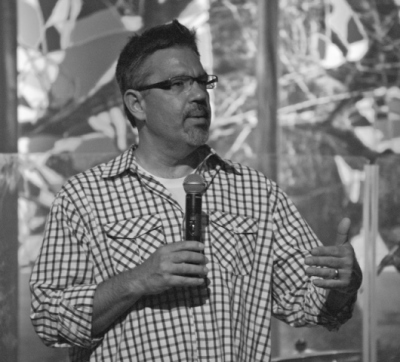 "The New Testament church was multiethnic. Every church outside of Jerusalem, beginning with Antioch, at Ephesus, at Rome, these were Jewish and Gentile believers walking, working and worshiping God as one. This is what blew the world away," he said. "It presented a credible witness of God's love for all people in an otherwise diverse society."
"If you think about all of the different nations in the milieu, Antioch was the third largest city in the Roman empire. And, when Jews have their God, and the Hittites have their god, and the Egyptians have their god, and the Phoenicians have their god, and then the Gospel comes along to say: There is one Messiah who is God over all people, working in all people, working through all people. His name is Jesus. He's the Prince of Peace."
DeYmaz explained that in the American evangelical world, believers think of Jesus Christ as being the Prince of Peace, who brings peace to individuals – peace with God as an individual through faith in Jesus. He noted that this belief is correct, because Jesus brings peace to believers as individual people, citing Ephesians 1.
"But it also brings peace with men," he said. "This is what Ephesians 2 is about, where the barrier, the division between Jew and Gentile, what we would call racism today, is broken down by the blood of Jesus Christ."
He noted that when the world watches Christians, and they see black, white, rich and poor gathered in the same room, choosing to come together to worship God, they are witnessing His power.
"You see, everywhere else in society you are forced to integrate," he said. "There's one institution you don't have to integrate (the church), and when we willfully integrate, we understand the power and the pleasure of God that not only dwells in that, but also goes out to the world."
"We also have, in my opinion, a weakened view of Gospel in the American evangelical church. The word Gospel, the concept, our view is weakened, it's incomplete."
DeYmaz emphasized his point by adding that he believes pastors cannot preach Matthew 28 without also preaching Luke 4. "God says go into all the world and make disciples of all men – this is taught to the ethnic nations and ethnic people – and preach the Gospel."
"The Gospel that we preach and typically think of, again in the evangelical church, is individual salvation with God, which it is, no question about it. But it lacks the depth of what Christ taught, what He lived and died for, what Paul lived and died for, and that is the ramifications of that proclamation," he added. "The ramifications of the proclamation are that the poor are welcome with the rich, women are welcome with the men, and Gentiles are welcome with the Jews. Paul addresses this in Galatians 3."
He continued: "It's an incomplete Gospel if it is not only proclaimed, but experienced with the rich and poor, Jew and Gentile, men and women all collectively walking, working, worshiping now together as one. In this way then, as Ephesians 3 happens, we experience the height, the breadth, the length, the depth of God's love. We see Him do exceedingly, abundantly beyond what we could ask or think. And the manifold wisdom – which is a derivative of a word that goes back to Joseph's coat of many colors – the manifold wisdom of God is displayed to the world so that the world comes to know God, and believe in God's love."
Assimilation vs. Accommodation
DeYmaz told CP that he has no doubt that every church pastor, leader and volunteer in the U.S. who shares the message that "all are welcome" in their church are well meaning and intentioned. But added that the underlying message, even if they don't realize it, is that there's a caveat, and that is that they are welcome, but only if they are willing to assimilate into the way that church operates.
"In my own context, early on in the life of Mosaic Church in Little Rock, an African-American woman came in and said, 'I think we can attract and reach more African-Americans if we offer a Gospel choir every now and again on Sunday morning.' Well, if you're a white church, all white people, and an African-American says that, what are you going to say, in the moment?" he asked.
"You might inadvertently say, 'I think there's a great church up the street called Second Baptist and they've got a great Gospel choir.' So what have you just told that African-American woman? You didn't mean to, but you basically said, 'We don't really welcome your kind. That is your form of worship. Your culture, in this church, it's not what we do here.' You put up this barrier, where Christ broke down the barriers in Ephesians 2."
What that is, said DeYmaz, is the difference between assimilation and accommodation.
Intrinsically, people want to assimilate diversity into their church, which basically means members and staff are able to structurally keep their church the way they like it, in regard to preaching, worship style, small groups and children's ministry, he said. And, as long as "the other" likes it the church functions, everybody's happy.
"But that's called assimilation, and that doesn't build a healthy multi-ethnic church. What you have to understand is accommodation," DeYmaz emphasized.
"Accommodation is when the majority culture, structurally, begins to shift in form and function, to welcome the other."
In DeYmaz's situation, his church found Gospel musicians and singers and accommodated that member's request. "We accommodated that part of the African-American church, the culture, and sure enough, more African-Americans came."