Mark Driscoll Admits He Struggled to See His Sin, Was Filled With 'Self-Righteousness'
Mark Driscoll Rejects His Former 'God Helps Those Who Help Themselves' Mentality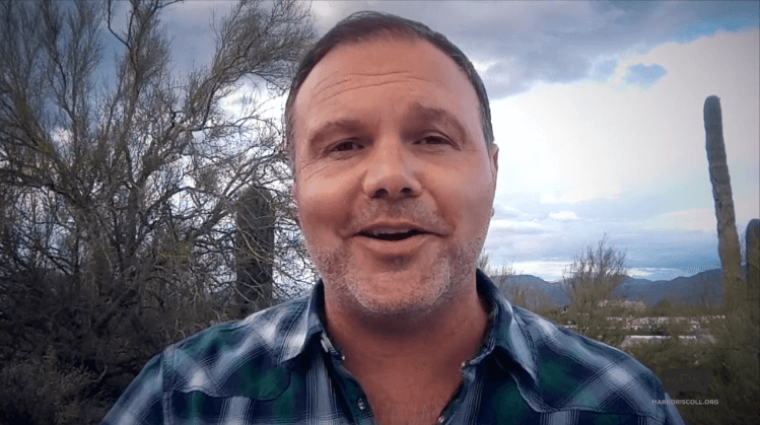 Pastor Mark Driscoll of Trinity Church in Scottsdale, Arizona, has opened up about his struggles with pride, admitting that he was "filled with self-righteousness" and "condemnation of others," before he learned of God's grace.
"There are times, if I'm honest, that I struggle to understand the soul-saving, eternity-altering, life-changing grace of God — both in my life and the life of others, including the people who have hurt me the most," Driscoll wrote in a devotional on his website on Monday.
"I do believe in the gracious grace of God but confess to not remembering it sometimes as passionately and completely as I should," he added, noting that the New Testament is full of Christians reminding others of the grace of God.
The pastor, who formerly led the Seattle-based Mars Hill Church, said that he is a "sinner."
"For many years I struggled to see myself as a sinner. This was because I was prone, as many sinners are, to compare myself to other sinners rather than to Jesus Christ. Furthermore, I was prone to focus on my 'good' qualities and dismiss my sins as mistakes, errors, lapses, and the like," he explained.
"Of course, I was prone not to afford that same kind of license to those who sinned against me. As a result, I was far more aware of the speck in the eyes of other people than the lumberyard full of planks in my own."
He said at the time he compared himself to the older brother in the story of the prodigal son as told by Jesus in the Bible, adding that he "lived by the pithy statements that are bantered about and that repudiate grace, such as "'God helps those who help themselves,' 'No pain, no gain,' and 'You get what you deserve.'"
"Yet, in my heart I was filled with self-righteousness, pride, condemnation of others, and no real love for God," he continued.
Driscoll said that one revelation of the "depth of my my sin" came during a state university philosophy class, where the students read about the writings of early Christian theologian Augustine and how the root of all sin is pride.
"As I read Augustine's words and the fact that Satan was the proudest person who ever lived and Jesus was the humblest person who has ever lived, it was as if my entire world turned upside down," he reflected.
"I was shaken to my core when I heard that pride was the root of my corruption and not the source of my righteousness. I had not sought to merit my salvation but simply assumed that the 'good' life I was living was adequate enough for God to be pleased with me and take me to Heaven when my 'good' life was concluded," Driscoll continued.
"It was then that I started to learn about the grace of God."
The Trinity Church leader, who was once described as one of America's "most prominent and celebrated pastors" by Forbes, has faced major controversies in the past.
In October 2014 he resigned from Mars Hill following allegations of plagiarism and fostering an abusive work environment, which eventually led to Mars Hill being dissolved.
Driscoll, now a pastor in Arizona, has since been posting video answers to readers' theological questions and online sermons tackling a variety of issues.