Mark Driscoll on Polygamy and Whether It Fits Into God's Plan for Marriage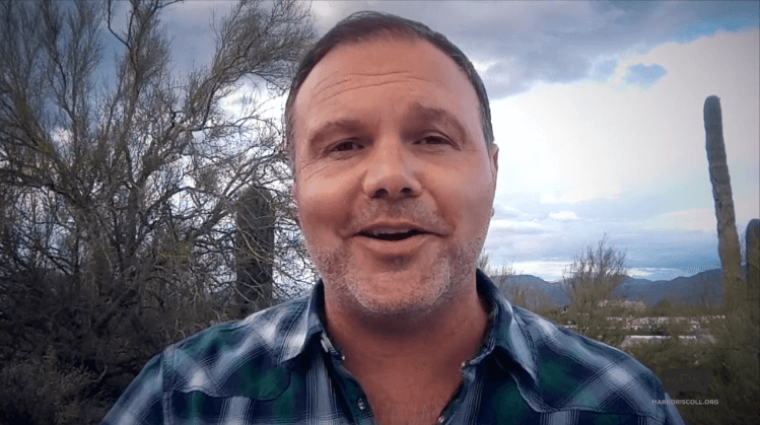 Arizona-based Trinity Church Pastor Mark Driscoll has said that while it's probable the practice of polygamy, or individuals being married to multiple people, could be legalized in America within the next few decades, God's plan for people in the Bible speaks out against it.
Driscoll explored the Bible's position on polygamy in order to answer a reader's question on his weekly newsletter video, and said that although several people mentioned in the Bible take several wives, that does not mean the practice is part of God's original design.
The pastor, who faced controversy during his time as lead pastor of Mars Hill Church in Seattle, before resigning in 2014, noted that there are some traditions in America, such as fragments of The Church of Jesus Christ of Latter-day Saints, which still do practice polygamy, even if it is more private and concealed.
Driscoll suggested that due to last year's legalization of gay marriage across the United States, the definition of marriage has been opened up to all sorts of different interpretations by society.
"It is entirely possible, if not probable, that we will see polygamy legalized in our lifetime," he predicted, noting that people who identify as gender-fluid could make the argument that it would allow them to more fully express their gender identity, and their gender orientation and preferences.
Driscoll then delved into the Bible and commented on the numerous instances in which it mentions polygamy, such as Abraham in the Old Testament, but argued that nothing good ever came out of men taking multiple women as their wives, and instead created conflict and confusion that spilled over through generations.
"I don't think that polygamy is wise, I don't think it's Godly, I don't think it's God's original intent or design," the pastor argued.
"When polygamy occurs, the results are disastrous, they are painful, people suffer, it doesn't go well. Polygamy, when it's practiced, is older men taking multiple young women as wives. That can lead to younger women being taken advantage of, by predatory older men," he warned.
Driscoll affirmed that in his view, God's intent is that "every man who marries would have one wife."
State laws against polygamy in the U.S. have in the past been challenged by polygamists, such as a case in July 2015 when a Montana man excommunicated from the LDS church threatened a lawsuit if he was denied a marriage license with his second wife.
Nathan Collier, who once starred on TLC's "Sister Wives," alongside his two wives Victoria and Christine, explained at the time that he was looking for equality, following the Supreme Court decision that backed same-sex marriage.
"It's about marriage equality," Collier said at the time. "You can't have this without polygamy."