Mark Driscoll to Start New Church in Phoenix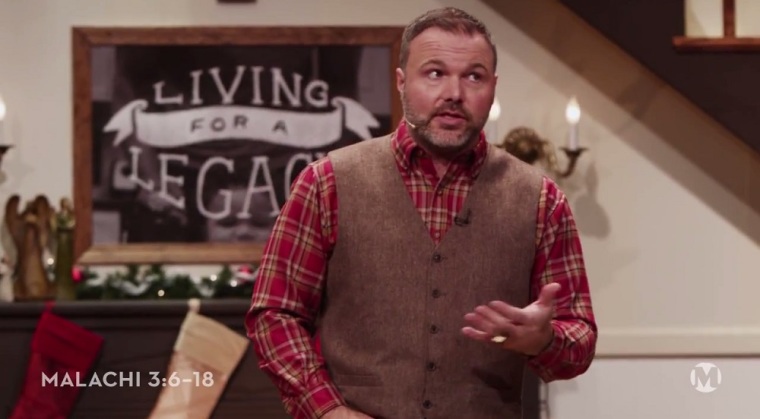 Former Mars Hill pastor Mark Driscoll may be making a comeback by starting up a new ministry in Phoenix, Arizona. He was reported to have filed paperwork to incorporate The Trinity Church in late November.
A Patheos report revealed the Articles of Incorporation document for The Trinity Church, which listed Mark Driscoll as a director, as well as Jimmy Evans and Randall Taylor.
Driscoll was once called one of America's "most prominent and celebrated pastors" by Forbes, but he resigned in disgrace as senior pastor of Seattle-based Mars Hill in October 2014 after a confluence of events marred his reputation, including allegations of plagiarism and fostering an abusive work environment. Two weeks after Driscoll's resignation, Mars Hill Church announced that it would dissolve.
Although Driscoll does not currently pastor a church, he continues to share inspirational messages with followers. Last week Driscoll offered an 8-part blog on his website called The Christ of Christmas, where he detailed the incarnation of Christ, His divinity, humanity, and early life and works. Driscoll has also recently shared a daily devotional series on his website called, "It's All About Jesus: The Boy Who is Lord."
In July The Christian Post reported that Driscoll told Hillsong Church's Brian Houston during an interview, "There are no concrete plans for ongoing local church ministry as of yet. This remains a calling and desire, but my plan is not to rush into anything." But it seems he may have felt the right time has come.
Driscoll has returned to preaching and has appearances scheduled in 2016 at the Zion Conference in Texas; at North Valley Community Church in Arizona; and at the Most Excellent Way to Lead conference, an event designed for leaders and their teams, in South Carolina.
Driscoll has maintained a consistent presence on Twitter, sharing postive messages, Bible verses, and tweeting on Wednesday about coping with the downsides of life.
It's unclear whether or not the message was inspired by personal experience.
The Christian Post reached out to Pastor Driscoll for comment, but did not receive a response before press time.