Mars Hill Bible Church Picks Kent Dobson as Rob Bell's Replacement
Mars Hill Bible Church has chosen Kent Dobson, a Bible and Theology school teacher, to replace its founder and former Teaching Pastor Rob Bell, seven months after the Love Wins author departed the Grandville, Mich., church to move to California.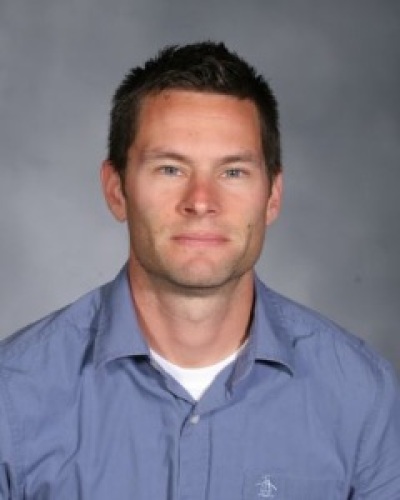 The news was confirmed to The Christian Post by a Mars Hill Bible Church spokesperson on Thursday, although it was explained that Dobson would officially be introduced to the congregation next month, and more information about him shared on the ministry's website some time next week. A local news station reports that the official introduction to the congregation would come on Sept. 9.
Dobson, who works in the Spiritual Life Office at Grand Rapids Christian Schools, has studied at Jerusalem University College and the Hebrew University of Jerusalem, has been featured in biblical programs for both the History Channel and the Discovery Channel, and has been leading pilgrimage tours to Israel since 2001. He also formerly served as Mars Hill Bible Church's worship director.
The scholar lives in Grand Rapids with his wife and three children, and is also currently working on a forthcoming Bible commentary for publisher Zondervan that includes both ancient and modern questions about and interpretations of Scripture.
"I believe the Christian faith is not passed on idly from generation to generation, but must be wrestled with, pursued and listened to with great care," Dobson says in his statement of faith. "I bring a passion for historically grounded, broad-based biblical education to Grand Rapids Christian, as well as a desire to see students grown in their faith journeys."
In June, Mars Hill Bible Church started searching for a new full-time teaching pastor after Shane Hipps decided to end his teaching duties and leave the megachurch, only months after Bell left to pursue a new vision.
"When I originally accepted the calling to Mars Hill, I was given no promise by God that things would work out in any specific way. Neither was I told why I was called here. Just that I was supposed to come," Hipps wrote on his blog. "If nothing else, I was given the opportunity to serve as a leader in a time of historic transition in the life of this church. And while it is not what I envisioned, I am honored to have served here in this way."
Mars Hill Bible Church was founded in 1999 when Bell was 28-years old. Bell studied under Kent Dobson's father, the Rev. Ed Dobson, pastor emeritus of Calvary Church.
Kent Dobson was not immediately available for comment by press time.