Mars Hill Pastor: Most Fatherless Men Lack Preparation in Money, Sex, Power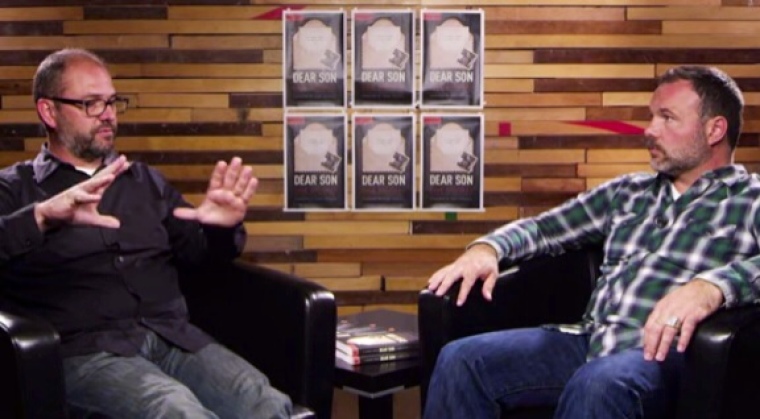 Men who lack an affectionate father-son relationship tend to spiral emotionally, spiritually, and financially for years, says Mars Hill teaching pastor Dave Bruskas.
In a recent interview led by pastor Mark Driscoll, Bruskas notes that young men nowadays are not encouraged enough to grow up which prompts major repercussions that affect their lives and relationships.
"I see the same things over and over…many young men, even if they had a dad that wasn't a Christian but was a provider for the home, they've missed that affectionate fatherly relationship. A lot of times, where I see shortcomings manifest are in the three big categories of money, sex, and power," said Bruskas.
Since losing his infant son two decades ago, Bruskas has had the desire to mentor young men which led him to write a book, Dear Son, released earlier this year. He now provides advice and effective guidance to men based on his personal insight on life's issues.
During his interview with Dricsoll, he focused on the main aspects that fatherless men oftentimes have trouble with that causes their talents and energy to be rendered useless. He noted that there are certain life lessons that need to be taught before men enter adulthood such as financial responsibility. However, a current gap of strong male roles has made that difficult.
"Young men are not being trained from the time of teenage years on how to handle money. One of the scariest verses in the Bible is 1 Timothy 5:8, which talks about if a man doesn't provide for his own relatives, he is denied the faith and is worse than an unbeliever," said Bruskas.
He added, "A lot of dads have not prepared their boys to go out in the world where at least in our economy, we have a shrinking number of jobs that will really allow a man to provide for his family."
He also said men lack solid guidance from their dads on how to approach a career once they turn 18.
"… They haven't been well prepared to look at the quarter of time and day and say, 'I want to pick a path that one day will allow me the great joy beyond job satisfaction to provide for my wife and kids,'" said Bruskas.
In addition to financial responsibility, Bruskas touched base on how young men's relationship and sexual lives are negatively affected as a result of not having an affectionate father-son relationship.
"A lot of young men struggle with pornography. A lot of them don't know how to appropriately, assertively pursue a woman that may be their wife, there's a lot of confusion there," said Bruskas.
Furthermore, he noted that men oftentimes do not know how to embrace the notion of power and independence and according to Bruskas, those two characteristics are the cornerstone of a man's character.
"Because most young men don't enter the world in a very powerful position, power to them looks like independence. They don't seem to know how to handle their independence in constructive ways. God created us to be a part of family, and marriage comes out of that but so does community. A lot of young men I meet are entirely independent, they're not part of a church family and they're just to their own demise, they're aimless and trying to find an identity and trying to find a place," said Bruskas.
Not having such structure leads to gangs, said Bruskas, while adding that it contributes to a destructive lifestyle that has "enourmous damage" to men's lives, which in turn, can "wreck and ruin" entire cities.